Band – Mouthful of Locusts
Album – Human Dissonance
Country of Origin – Kalamazoo, MI, USA
Genre – Chaotic Metal
Release Date – June 25, 2022
Label – Independent Release
Author – Hayduke X
Though he's not currently writing for MoshPitNation, Benjamin Boggs will always be MPN family. We talk often and I trust his taste in music (and much more). Thus, when he recommended that I check out this new Kalamazoo band Mouthful of Locusts, I paid attention. After Ben made the connection for me, drummer Brian Keith Parsons sent over the files so I could check it out. Suffice it to say, I was not disappointed. Note to all followers of this site: If Benjamin Boggs tells you to listen to something, do it!
By now you might be wondering by now, what exactly is chaotic metal. The easy answer is chaotic metal is the description Mouthful of Locusts uses to describe their sound. That, however, doesn't tell you much at all about what the band sounds like, so allow me to explain further. This new Kzoo entity seems to exist in spaces in which I'm not well-versed, namely metalcore (as I've seen them tag themselves in Facebook posts) and nu metal (my own opinion based on bits and pieces of their sound reminding me of a couple of particular bands which often get designated as such. 
Specifically, the grooviness of this EP reminds me of the grooviness of Rage Against The Machine (though the comparison doesn't go beyond that). The spastic nature and energy reminds me of System of A Down, though it's more the feel of it all. They're not anywhere near being clones. Basically take parts of those two bands, a little hardcore, a little jazz, the dissonant sensibilities of Diskord or Replicant and you might be in the right wheelhouse. Really though, there isn't one specific band which comes to mind as a comparison. On their debut EP, Mouthful of Locusts is already forging their own path. 
On Human Dissonance, the band consists of the aforementioned Parsons on drums, responsible for a lot of the jazziness I hear. Andrew Holiday holds down both bass and guitar, with the former driving the groove and the latter slashing with dissonance. Up front, is Perry Menken on vocals, using a mix of growls, harsh yells, and cleans judiciously to provide a strong variety. The band have since added Curtis Mason to take over the bass duties. The fantastic artwork for the EP is by Lev Josts.
The five tracks on Human Dissonance provide just a taste of the mastery (already) of this band. To put it bluntly, these five tracks rip. Unfortunately, it's just an appetizer. Here's hoping the next release is a full course meal.
You can check out Mouthful of Locusts live in Battle Creek at their CD release party at The Music Factory. Details here.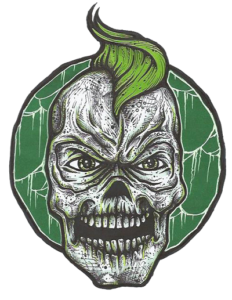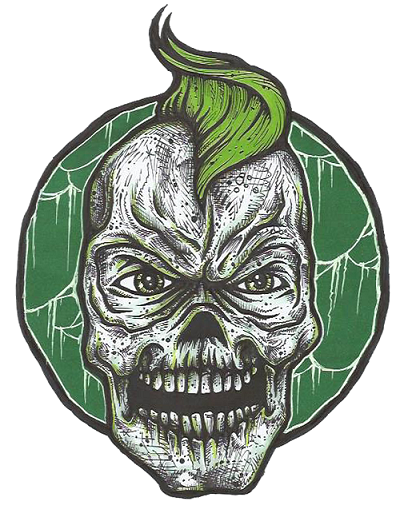 Biography:  Hayduke X has been writing for MoshPitNation since June of 2016. He is also a contributor to The Metal Wanderlust. Prior to joining the MoshPitNation team, Hayduke published reviews on his own blog Rage and Frustration. In addition, he has DJ'ed an online metal radio show of the same name as his blog, written for TOmetal.com, done interviews for Metal Rules, and collaborated with The Art of B Productions to create video interviews with a wide variety of bands.