Michigan Metal Fest is coming up August 11th in Battle Creek, MI at the Leila Arboretum.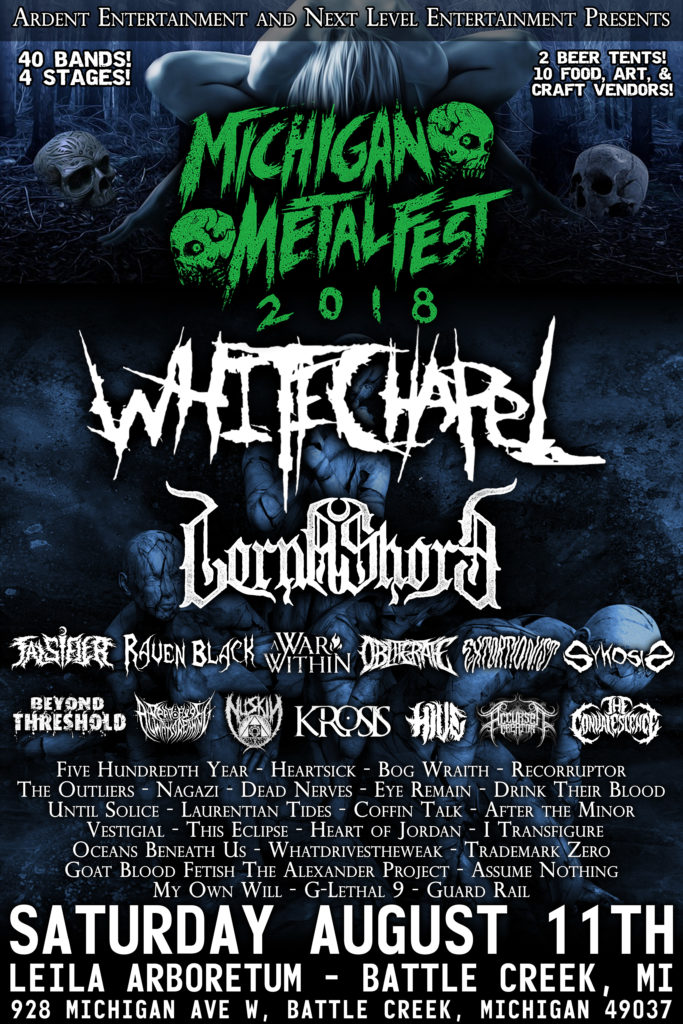 We had close to 2000 people enjoy Michigan Metal Fest last year and expect that number to double this year.
Ardent Entertainment and Next Level Entertainment are firing this BEAST back up to bring you 40 bands, 4 stages, 10 food vendors, arts and craft vendors, 2 beer tents, and endless BRUTAL METAL.

2018 Michigan Metal Fest Line Up:
Whitechapel
Lorna Shore
Beyond Threshold
Raven Black
A War Within
SYKOSIS
The Convalescence
Dead Eyes Always Dreaming
Extortionist
Nuskin
Recorruptor
Bog Wraith
I Transfigure
After The Minor
Obliterate
Krosis
DRINK THEIR BLOOD
Goat Blood Fetish
ACCURSED CREATOR
Heart Of Jordan
Trademark Zero
Eye Remain
The Outliers
Falsifier
HIVE
Coffin Talk
NAGAZI
G lethal 9
Laurentian Tides
Five Hundredth Year
Oceans Beneath Us
The Alexander Project
Assume Nothing
My Own Will
Heartsick U.S.
Dead Nerves
Until Solace
Vestigial
This Eclipse
Whatdrivestheweak
Guard Rail
All ages, $30 presale tickets available through the Bands and showclix.com. $35 at the gate. 11am-Midnight.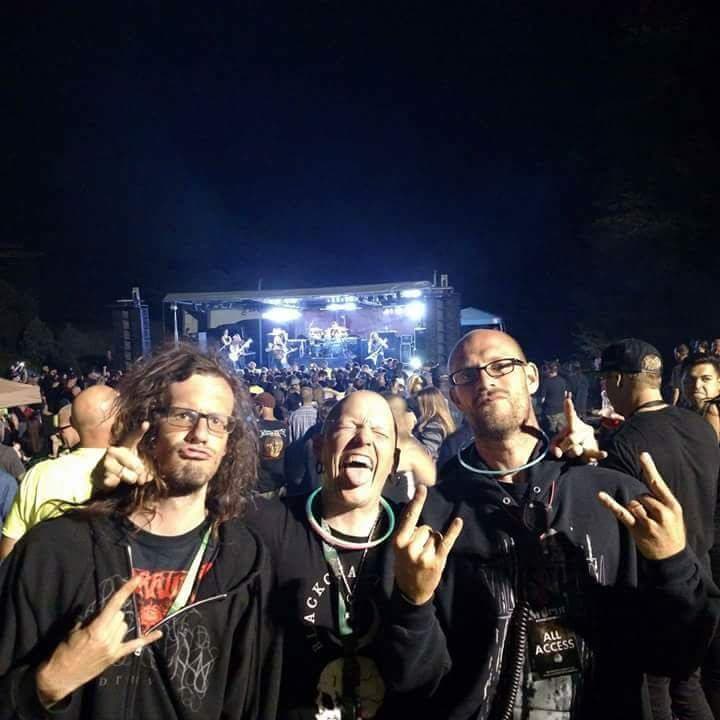 Michigan Metal Fest on Facebook