Band – Manos Six and the Muddy Devil
Album – Swamp Suicide
Country of Origin – Greece
Genre – Suicidal American Horror Ballads
Release Date – June 25, 2022
Label – FYC Records
Author – Hayduke
I feel that I need to start this review with some justification as to why it's appearing here on MoshPitNation, a metal, punk, and hardcore review site. While it's true that Manos Six and the Muddy Devil do not play any of these styles, their self-proclaimed genre descriptor 'Suicidal American Horror Ballads' sounds exceptionally metal. While their sound is a mix of old time gospel, bluegrass, and other underground styles of Americana, their themes include the devil, death, and murder, once again exceptionally metal. Finally, FYC Records, a (mostly) metal record label from Greece run by Wrath (Dodsferd, Grab, and more) has decided to release the album, proof positive of the underground cred of the duo, regardless of what instruments are played.
Musically, this ten track album is right up my alley. While I can't stand the radio pablum of modern country, I've always loved the more underground and traditional sound of the styles Manos Six and the Muddy Devil play. Banjo (played by Manos Six) and acoustic bass (played by the Muddy Devil aka Stamos Abatis) are the main instruments on display here, but various percussion, musical saw, electric guitar, slide guitar, harmonica, a gospel choir, and more all find room at various points on the album. The vocals mostly sound like a good old boy from Alabama singing about the devil and hell, but there are moments of almost black metal style harsh vocals too (check out the background vocals on Fire, for example). Taken all together, the music is dark as any black metal, filled with hints of moonshine, and burning with hellfire.
Lyrically, the album inverts the typical gospel and Americana themes of evangelical religion. Take for example, Lucifer where Manos Six sings:
Lucifer, walk with me,

…

For I am fallen,

Just like you.

…

Embrace my soul,

I've lost everything,

All I love.

…

We'll share the dark,

We are brothers,

You and I…
This is the most obvious example, but far from the only one, of the subversion of typical religious themes of Americana.
All in all, these ten songs, from a Greek duo, capture the feel of a dark, rural southern US. Pain and grief walk hand in hand to draw the listener deep into a shattered psyche. Swamp Suicide is an engrossing listen, rich in spirit, disturbing during a deep listen. If you aren't interested in anything other than metal, you can give this one a pass, but for those of us more adventurous in our listening, this is a masterpiece. What are you waiting for? Press play. You can order the album from the FYC Records Bandcamp.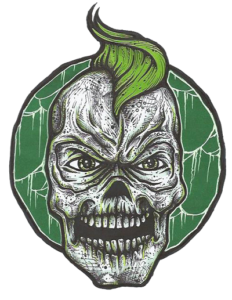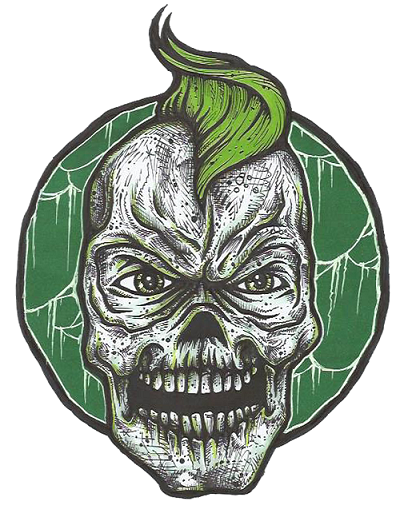 Biography:  Hayduke X has been writing for MoshPitNation since June of 2016. He is also a contributor to The Metal Wanderlust. Prior to joining the MoshPitNation team, Hayduke published reviews on his own blog Rage and Frustration. In addition, he has DJ'ed an online metal radio show of the same name as his blog, written for TOmetal.com, done interviews for Metal Rules, and collaborated with The Art of B Productions to create video interviews with a wide variety of bands.