Band – Lóstregos
Album – Onde Calan Os Corazóns Ruxen As Pedras
Country of Origin – Galicia
Genre – Pagan Black Metal
Release Date – April 30, 2021
Label – Fólkvangr Records
Author – Hayduke X
Onde Calan Os Corazóns Ruxen As Pedras marks my introduction to Lóstregos, though it appears to be their third release, in addition to an appearance on a Bathory tribute compilation. Fólkvangr Records was kind enough to send a digital review copy on release day. My hopes were relatively high given the label (one of the best out there), but tempered by not knowing the band. The fact that this review is being written a mere four days later (super high speed turn around, for me) should tell you how hard I've fallen for the album. I've listened all the way through at least once daily since receiving it. It is, simply put, top tier black metal, with tasteful pagan influences.
Formed in 2014, Lóstregos maintain almost the original lineup. The Galician quartet includes C. Lukwos (bass/vocals), A. Ffynidwydeen (drums), I. Endv (guitar/vocals), and J. Ur (guitar). Across four lengthy tracks ranging from just over eight minutes to almost fifteen minutes, the band meshes fiery black riffs with a nod to the second wave, with the first wave pagan sound as exemplified by Bathory. Onde Calan Os Corazóns Ruxen As Pedras feels like a call to arms, so pick up your spears and shields, and march forth to battle. 
There are many specific musical touches I could point to that make this album so engaging for me. The riffing is so well written. There are earworms aplenty that stay with me long after the album stops. And then, to top off the guitar work, about halfway through Bisbar Que Emana Do Ventre Da Terra, the band jumps into 70s hard rock psychedelic riffing, and it works marvelously well. The diversity of pacing is another strength with the album capable of raging fire, as well as a white-hot slow burn. The pagan/folk touches can be both subtle and beautiful – see the first track Deidades Da Noite/Ritos De Morte to hear an example, as I can't find the words to explain the subtleties going on there. A final point I'll make (but not the final positive that could be mentioned) is the varied vocal attack. The band features two vocalists with subtly different styles that sometimes join together in a near hardcore-gang-vocal-gone-black-metal method that works very well.
At this point in my reviews, I often try to write something metaphorically visual, and even literary. Today, I'll be more blunt. I'm in awe of this album. It has grabbed me viscerally and thoroughly. A big shout out to Fólkvangr for passing it my way. This is what black metal should sound like.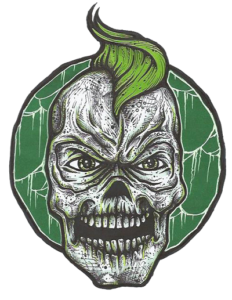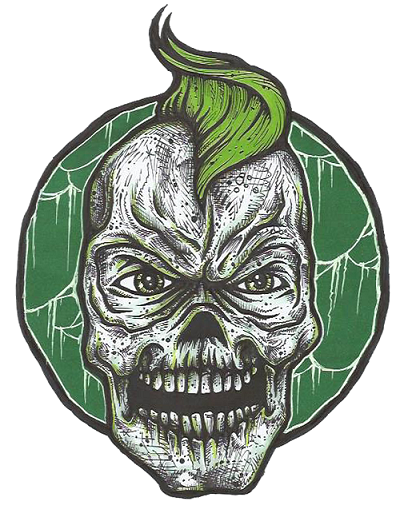 Biography:  Hayduke X has been writing for MoshPitNation since June of 2016. He is also a contributor to The Metal Wanderlust. Prior to joining the MoshPitNation team, Hayduke published reviews on his own blog Rage and Frustration. In addition, he has DJ'ed an online metal radio show of the same name as his blog, written for TOmetal.com, done interviews for Metal Rules, and collaborated with The Art of B Productions to create video interviews with a wide variety of bands.