Band – Lokella
Album – As We Unravel
Country of Origin – Grand Rapids, MI, USA
Genre – Hard Rock
Release Date – May 13, 2022
Label – Independent Release
Author – Hayduke X
Grand Rapids hometown heroes are set to release their debut full length. As We Unravel follows three EPs, two singles, and a cover since the band's formation. Recording and mixing for the album was done in-house by bassist Evan Bartlett in the studio he and vocalist Jennifer created in their home during the pandemic. Mastering was handled by Alex Anderson at Tree of Life Studio. My strong recommendation, if you are local, is to check out the results live at the Pyramid Scheme on May 14th, although the world can listen to the full album the day before.
It's a little hard to pin down the musical style of Lokella. That's meant as a compliment. I'm reminded of Ume sometimes, Joan Jett others, and even occasionally L7. But there are also ballads, which actually fit very well in the whole of the album. What seems clear is that the band are wide listeners to music, and aren't afraid of stirring in different elements to create a unique style within the world of rock and roll.
Lokella is a quartet featuring the rock-solid and creative Josh Poel on drums, the thunder of Evan Bartlett on bass, the far traveling guitar stylings of Chris Bursely, and the rich voice and occasionally piano stylings of Jennifer Bartlett. She also handles the lyrics. The album starts with a recording of Kendall Joseph, which calls into question the talent of the band. The recording is apparently used with permission, so is maybe tongue in cheek. Nonetheless, the remainder of the album seeks to prove his statements wrong, and succeeds wonderfully in this reviewer's opinion. The fourth track Just Nineteen features Crane Wives vocalist Emilee Petersmark in a stunning duet with Jen, and is my current favorite on the album. Mouthbreathers, in the ninth position, features James Barbour of Fedaykin as a guest vocalist. His roaring growl adds weight to the heaviest track on the album.
As We Unravel is a glowing success. If life is fair (which it's often not), this debut will launch the band out into new, larger musical waters. Track after track, I feel myself nodding along to the music. I'd probably sing along too, if that was something I ever did. If you are a fan of modern rock, this is well worth your time. See you on the 14th!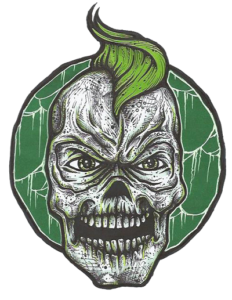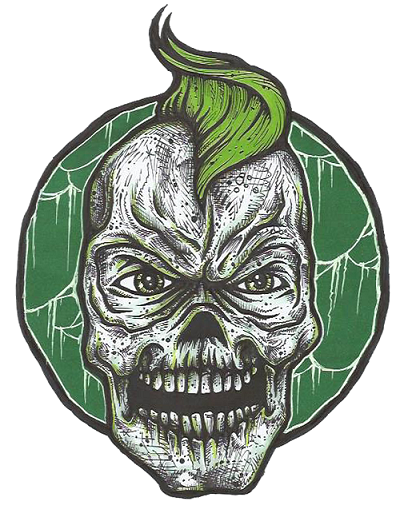 Biography:  Hayduke X has been writing for MoshPitNation since June of 2016. He is also a contributor to The Metal Wanderlust. Prior to joining the MoshPitNation team, Hayduke published reviews on his own blog Rage and Frustration. In addition, he has DJ'ed an online metal radio show of the same name as his blog, written for TOmetal.com, done interviews for Metal Rules, and collaborated with The Art of B Productions to create video interviews with a wide variety of bands.