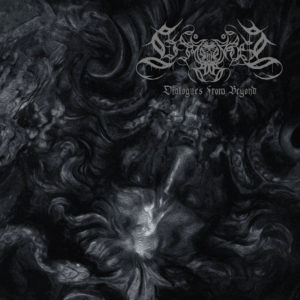 Band – Lifelost
Album – Dialogues From Beyond
Country of Origin – Spain
Genre – Black Metal
Release Date – October 28, 2018
Label – Transcending Obscurity Records
Author – Hayduke X
The man sat, rocking gently back and forth. Occasionally a wretched moan escaped his throat, gutteral, mournful. The voices….kill….the voices had been coming for awhile now. The things they said…the dark corners of his mind from which they came…the way the knew just what to say and when to say it…burn…they knew him. How could it be? How could…it…know him. slaughter When would it stop?
Since 1998, Wormed, from Spain, has played death metal in a style both brutal and technical. I know, I know, we're not here to talk about Wormed, we're here to talk about Lifelost. To set the stage, though, it's important to note that Wormed has some serious and long running musical chops in the extreme scene, for Lifelost is the one-man black metal project of none other than Phlegeton of Wormed fame. In other words, he's been making quality music for awhile. Why the genre switch for this project? Well, I don't know, but I would assume that black metal is better equipped to explore certain topics than death metal, and vica versa. I know as a listener that is true.
Suddenly, the man…rise…stood up. His whole demeanor had…and…changed. No longer hunched…prepare…over, head held high, the man walked to his room, and…rise…prepared for his day. He had a bite to eat, grabbed…and…his keys, and headed for his car. A short commute brought…prepare…him to work. He nodded to the…rise…receptionist on his way in, straightened his tie, and stepped into the elevator. Upon arriving at his…and…office, he removed his suit coat, rolled up his sleeves, and turned…prepare…on his computer. Time to get to work.
In a recent review for Imperialist, a labelmate of this project, I discussed how the bands thematic view was vast, focussing on the universe. On Dialogues From Beyond, Phlegeton takes a much smaller, yet equally vast perspective, focussing on the universe of the mind. Equal parts harrowing and cerebral, this brief release takes the listener deep into their own psyche. I feel confident that the listening experience, though having some shared traits, will be different for each one of us, as we are guided through the museum of our individual being. Bleak and devastating, the experience if nonetheless cathartic, as much is revealed to be confronted.
By the time the police arrived, the violence of it was over. The horror of it, however, would last forever. The most hardened veterans on the scene were taken aback. More than one officer vomited at the carnage they found in the meeting room that afternoon. In the middle of it all, coated in blood and viscera, a lone man in a tie rocked back and forth. He was mumbling a single phrase over and over: …it is done…it is done…it is done…
Well, what about the music, you say? In short, exceptional. The drumming is monstrous, as can be expected from the drummer of Wormed. The riffs are dissonant ear worms that savagely burrow through your brain with the menace of Herbert's Sandworms. They don't so much sit in the back of your subconscious as tear through it to make it their nest. The vocals are in the midst of the mix, perfectly menacing, and the mix itself is just right. My only complaint, and only for selfish reasons, is that the EP is only about 23 minutes long. We need more.
Recommendation – Exceptional debut from a veteran musician. Don't sleep on this.
Rating – 5/5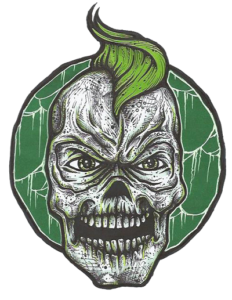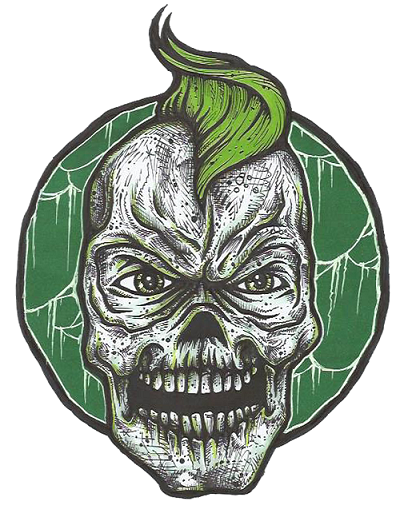 Biography:  Hayduke X has been writing for MoshPitNation since June of 2016. Prior to joining the MoshPitNation team, Hayduke published reviews on his own blog Rage and Frustration. In addition, he has DJ'ed an online metal radio show of the same name as his blog, written for TOmetal.com, done interviews for Metal Rules, and collaborated with The Art of B Productions to create video interviews with a wide variety of bands.