Band – Kvaen
Album – The Funeral Pyre
Country of Origin – Sweden
Genre – Black Metal
Release Date – February 28th, 2020
Label – Black Lion Records
Author – Hayduke X
The Funeral Pyre starts with an explosion of speed on the opening track Revenge By Fire. The engine of the track races a fiery 666 mph, through blasting drums and melodic riffs, all powered by speed metal pacing. Though there are some slower tracks on the album, the intensity never throttles down until the final track, a release from the relentless oppressive pressure placed on you by the fury, whether slow burning or breakneck, found throughout this revelatory album. The promo material I received refers to this album as black metal mixed with speed, viking and pagan influences. The promised speed metal influence shows up from note one. A brilliant send up to the 80s seeds of the black metal genre, thrash and speed metal bands that played with that extra edge of evil, while still maintaining a modern sound.
Ostensibly the one-man project of Jakob Björnfot (The Duskfall and Autumn Death), The Funeral Pyre boasts a wealth of guest musicians to help fill out the sound. A total of seven other musicians lend their skills to the project in a variety of roles, including solos, drums, vocals, and lyrics. It would seem that the vision for what this could be is all Björnfot's though, which is perhaps why it's a one-man project with guest musicians, rather than a band. Regardless, the formula works extremely well on this well crafted album.
As noted above, I hear the speed metal influence loud and clear. I don't notice the viking and pagan influences as much, but perhaps that is due to a lack of listening experience with those subgenres. In terms of genre, I would label this as black metal through and through, with speed metal influences and traditional heavy metal leads. That lead work, found across the album, is one of the first things I noticed. The style is integrated exceptionally well within the fabric of the tracks, bringing a subtle nostalgia.
Kvaen really is rooted in the First Wave in many ways, though The Funeral Pyre is above all a modern sounding record. Production is clean, allowing every nuance to be clearly heard. The drums are, by and large, a thunderous rumble. The guitar work, as stated several times, is rooted in the past in many ways, but can also be described as both melodic and compelling. The riffs are incredibly hooky in all the right ways, earworms that don't leave you for days. Vocally, though there is a guest vocalist on two tracks, is very consistently excellent. I actually wouldn't have guessed there were two vocalists. The style is a hoarse, driving yell, with excellent dynamics. The lyrics are often relatively understandable as well. Overall, a top-notch performance across the board.
The Funeral Pyre really is an exceptional album. There are many months to go, far to early to crown an AOTY, but as Kvaen, Björnfot has created my early year favorite for the honor. There are some heavyweight contenders yet to come, it wouldn't surprise me to see this album making some noise near the top of my list at the end of the year. I can certainly say that I'm not bored with this album at all. Through very regular spins, I find that I like it more and more. Each time, new nuances are discovered. I also really appreciate the throwback elements within the modern trappings, as someone who grew up in the 80s. What more needs to be said? Go get this one!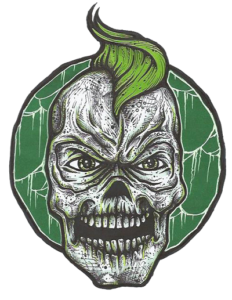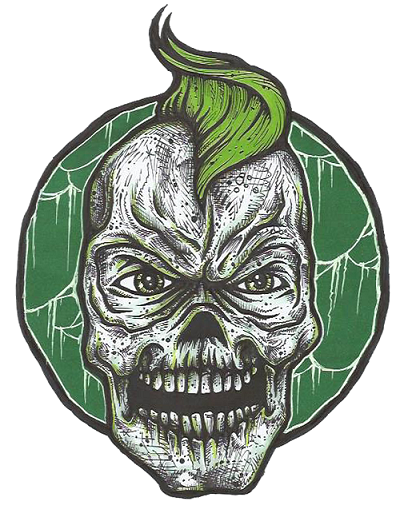 Biography:  Hayduke X has been writing for MoshPitNation since June of 2016.  Beginning in 2018, he also began writing for VM Metal Underground. Prior to joining the MoshPitNation team, Hayduke published reviews on his own blog Rage and Frustration. In addition, he has DJ'ed an online metal radio show of the same name as his blog, written for TOmetal.com, done interviews for Metal Rules, and collaborated with The Art of B Productions to create video interviews with a wide variety of bands.