Kurt Cobain's Lasting Legacy
April 5, 1994, a day that lives in infamy for all Nirvana fans. Twenty-seven years has passed since the world lost one of its most iconic rock stars. This anniversary marks just as much time passing since the tragic loss as the amount of years Kurt Cobain had lived. His legacy still lives on through his family, his friends, and of course his music. Nirvana's music is still drawing in fans and impacting audiences of all ages. Young people all over the world discover their music for the first time every single day. Hits from their second album, Nevermind, currently have hundreds of millions of views on the music streaming service Spotify alone. "Smells Like Teen Spirit" has over 930 million streams, and "Come As You Are" has over 500 million. These incredible numbers continue to grow daily.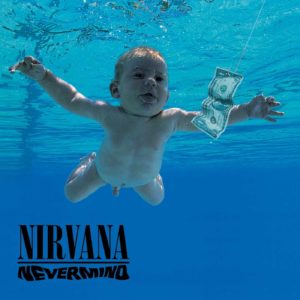 As we mourn and celebrate the life of a man whose impact can be seen across generations, I can't help but reflect on the legacy Nirvana has carried for three decades now. Nirvana's music begins, changes your life, and ends before you even know what happened. Kurt's poetry was transformed into iconic melodies, riffs, and hooks that still play over speakers all across the world today. With a sound range that goes all the way from the swaying melancholy of "Something In The Way," to heavy grunge  heard in songs like "Breed," "School," and many others Nirvana has a distinctive style. They often would also create a unique crossover of songs and style in songs such as "Lithium",  "In Bloom", and "Heart-Shaped Box".
The lasting legacy of Nirvana and their music can be seen everywhere. You can hear their hits playing on radio stations in regular rotation, and you can find merchandise with the band's logo on it in stores worldwide. This is partly due to the nostalgia for the 90's in today's society. This nostalgia can be seen as longing for a simpler time. A time before the internet and all the things that came along with it. But much of Nirvana's lasting legacy is due to how iconic and original their music is even to this day. Many mainstream artists such as Post Malone, Adam Levine, and Lana Del Rey list Nirvana as one of their biggest musical influences. When you go to a live show and the artist covers a Nirvana song, the crowd goes wild. This is the closest thing modern day fans will get to a live show of the cherished music, but it is still so far from the true experience.
Kurt passed away a little less than a year before I was even born, and yet he is one the artists that I feel most connected to. Not just because I respect him as an artist and can relate to his work on an intimate level, but he also brought me closer to my parents. I'm only a bit older than they were during the Nirvana era, and I feel like it has impacted my life as a young adult similar to how it did theirs. I didn't get to experience buying the band's cassette tapes like they did, or watching MTV Unplugged in New York on its original air date (which is also my favorite album of all time), and I did not get to stand in the front row of a Nirvana concert like my dad did. Even though it devastates me that I will never experience those things for myself, my parents are still able to share with me what it was like to live during such a revolutionary era of music. The intensity and emotional freedom that came with experiencing those songs for the first time, right as they were being released into the world. They remember these things very clearly, as well as the horrific day of Kurt's passing. On that day in 1994, I imagine they stood speechless and heartbroken over what many saw as the end of an era, but it wasn't.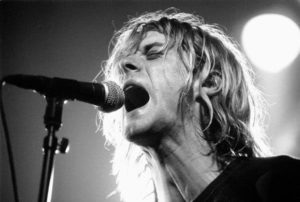 Kurt Cobain was called the voice of a generation throughout the early 90's, but his voice has traveled across generations and touched many people who were not even alive at the same time as him. As former Nirvana bassist, Krist Novoselic, said in April 2014 at the 29th Annual Rock and Roll Hall of Fame Induction Ceremony, "…there's new generations and new fans coming up, and it's really powerful. Kurt was an intense artist and he really connected with a lot of people." In a society that can make people feel ignored, isolated, and misunderstood, Nirvana's music lets you know that you are not alone.
Dave Grohl and Krist regularly acknowledge how large of an impact their former band has had on the world. But acknowledging this also comes with reflecting on the band's traumatic ending. I often wonder what Kurt would be like today. What kind of music would he have gone on to create? How would he react to the lasting popularity of Nirvana's music? These are things we will never know the answers to, but Kurt lives on by reaching out and touching fans daily through the powerful music he created with his band thirty years ago. 
By Samantha Benn