D.O.A. Hardcore '81 tour, wild obnoxious punk rock fun that continues to change the world
By Colin Burrowes
If it weren't for the pandemic, Joey "Shithead" Keithley would have marked the 40th anniversary of the release of the seminal D.O.A. album Hardcore '81 by touring the album. He had to settle for the 41st anniversary, but he is excited to be on the road, nonetheless.
When the album was released, it was the first album that was referred to and embraced the hardcore label.
"It was this new type of punk rock, and some friends of mine have shown me magazine interviews I did back in '79 where I referred to D.O.A. as being one of the only hardcore bands in the world," said Keithley. "That's been attributed as the first use of that term."
They figured it would be a hell of a name for an album, they played the first hardcore festival in Vancouver with Black Flag. Seven Seconds and a bunch of other bands, and then D.O.A. took the sound on tour.
"So basically, D.O.A. came up with the term in that sense and then pushed it into the common vernacular by doing that tour," he said.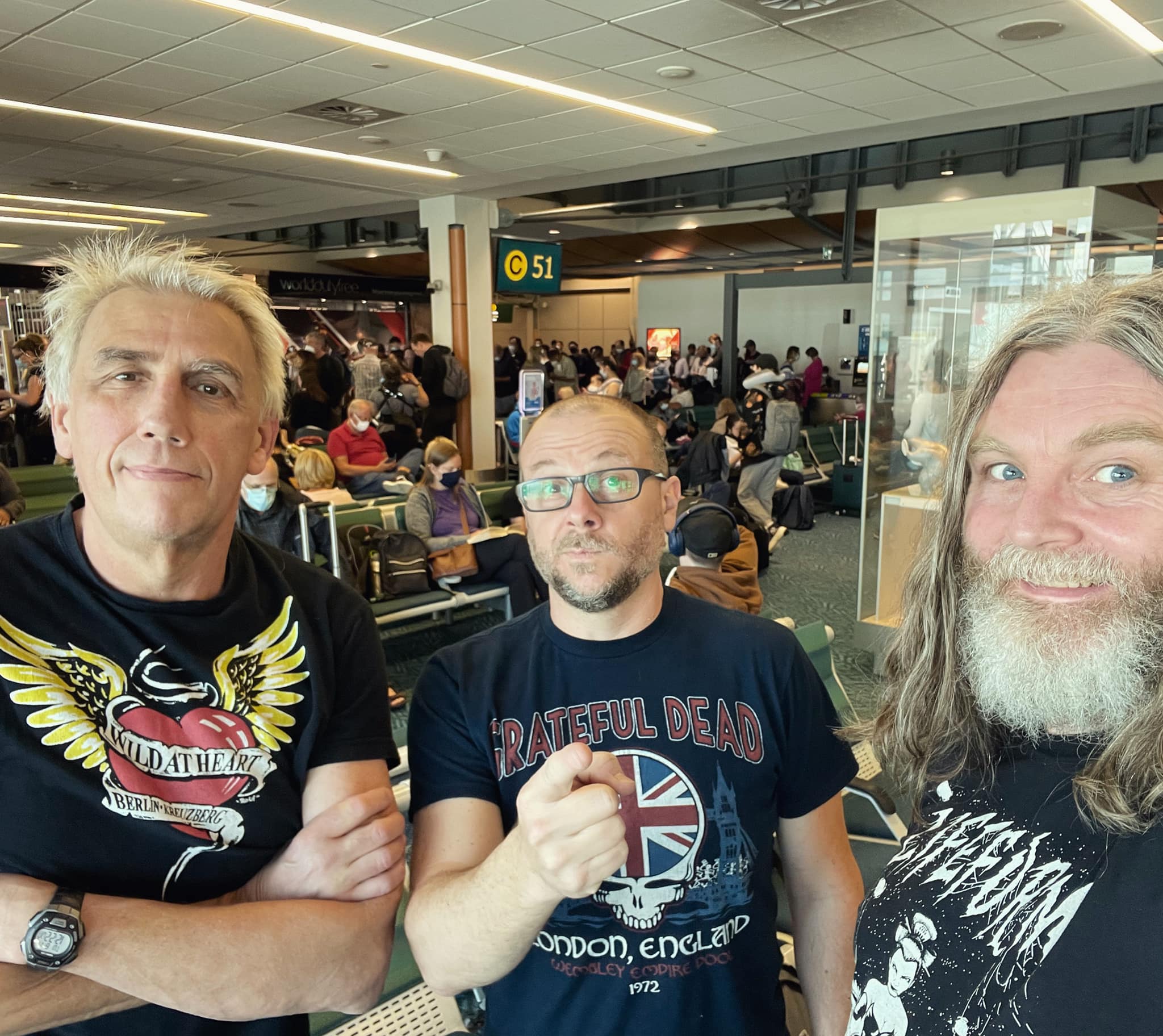 Touring those same songs in 2022 Keithley figures, if you had exciting songs back in the day, they are still exciting now.
"Put it this way, they will rile up the fans, get them going, get them charged up, and that's D.O.A.'s goal every time we step onto the stage," he said.
Keithley said D.O.A. had three goals during the 4,500 shows played over its 43 years.
"Play wild obnoxious punk rock, have fun while you are doing it and go out and change the world and those are the same three goals," he said.
Just like in the early days of the band, touring is nonstop driving, and Keithley sounds like his love of taking the music on the road is as fresh as it has ever been.
"You drive to town, and sometimes it takes a long time, sometimes only a couple of hours if you get lucky with how the tour is routed," said Keithley. "You are anticipating getting there and anticipating people anticipating D.O.A. playing on stage. With every town when you get there you should find out something about what that town is like, you have got to talk to the people, tap into what they are like, what their problems are or what fun things they do so you get a connection with them. To me, that has never changed. You must connect with people, talk to them, and figure out where they are. That way, it becomes much more relatable when you get on stage."
He explained that he means engaging people in person. When D.O.A. was first hitting the road, long-distance phone calls were costly, and there were no social media.  
"We used to have this manager, and Randy Rampage or I would go, 'where's the show?' and he would go, 'just drive into town, look for punks, and they'll let us know where the show is.'"
Keithley laughed at how that sounds in the modern era.
"That's a really stupid way to carry on, but that's kind of what we did," he said.
Keithley shared his doubts about whether the world wide web is bringing people closer.
"I think it makes us more distant because people are not personally engaged in stuff," he said. "It is not a great thing at all. People will hide behind their email and use a phoney one to take people on, whereas before, if you had a beef, you'd have to talk to someone, so I don't know if it has made it more connected."
When D.O.A. went to Europe for the first time in 1984, a guy in Poland heard their song General Strike, which related to the issues in Poland at the time.
"He asked if we would go over and do a tour of Poland," said Keithley. "People today won't believe it, but we wrote back a letter and said, 'yes, we would love to come over, and we waited for his letter to come back, 'ok, why don't you come in May.'"
He laughs again, thinking about the roots of the punk rock grapevine.
"The first European tour was set up by snail mail, and that worked fine," said Keithley. "We made a huge impact because we were the first punk rock band to go behind the iron curtain into the eastern block, a Warsaw Pact country."
He recalled how the punk tour circuit developed by sharing phone numbers and information among bands who were out on the road roughing it to build a following.
"We ended up setting up that circuit because we were the first ones there," he said. "The other guy who collaborated a lot on that was Chuck Dukowski, my buddy in Black Flag. They were very early, just like us, so Chuck and I would exchange notes about certain promoters, 'don't go there; you'll get ripped off for sure.' 'Oh, this guy is ok; he'll give you $50.'"
Keithley believes the ease of communication makes it harder for bands to go out and make a place.
"Before, the noise level was really low," he said. "When we started, there were like 300 or 400 punk rock bands worldwide. We did something unusual, and we did something well, and we were one of the best at it obviously and got noticed right away."
With the internet, he sees excellent bands competing with millions of bands on many different music services.
"I still don't know if it is making the world smaller," said Keithley. "In some ways, it may be making the world more distant."
MoshPitNation pointed out that the politics on Hardcore '81 are still relevant 40 years later and asked whether that causes some frustration about the lack of progress on some issues.
"You bring up a really good point there." Said Keithley. "When D.O.A. started, our basic issues were fighting racism, sexism, warmongers, and greed. Things haven't changed."
He said there has been some progress but noted that open racism is definitely on the rise again, in part due to the rise of populist politics of politicians like Donald Trump and growing nationalism internationally.
"The thing is back 40, 50, 60, 70 years ago, it was more taken as a norm. 'Oh yeah, that guy talks like that, but it's ok,'" said Keithley. "People didn't call people on their shit, except when the civil rights movement started in the late 50s and 60s. Now, if people do this type of B.S., people are way more apt to call them on it and not just accept it as part of the norm of western society, hopefully, other societies too, because racism is rampant anywhere in the world. It's truly not exclusive to western Europe or North America."
After several attempts to step into politics, he successfully ran for Burnaby city council in 2018.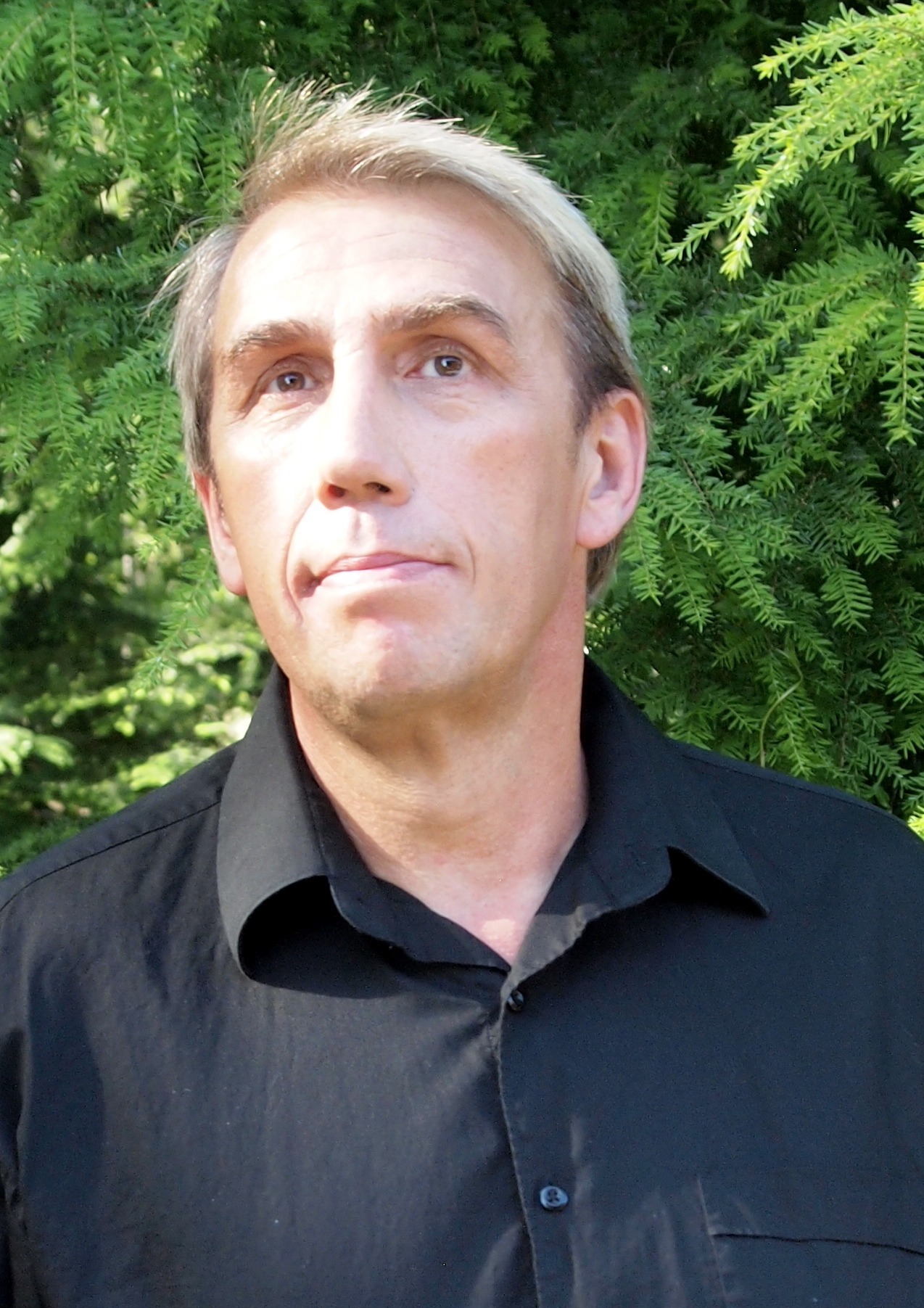 "I've taken the same approach with council that I did with D.O.A. that you have to have ideals, and you have to try to stick with them and try to make changes," said Keithley. "Obviously, it is different being on stage with a guitar and loudly voicing my opinion over a microphone through the P.A. At council, I am wearing a suit and a tie, and it's a quieter approach when you put your ideas forward, but the content is pretty similar in a lot of ways. People need basic things. They need shelter, food, and water. I mean, they need a way to get by in this world, and many people are having a tough time."
While touring an album that's 41 years old, made in an era that many artists, comedians, and musicians complain is targeted by "cancel culture," D.O.A. can play on fearlessly.
"Good point," said Keithley. "One thing about D.O.A., there are a few real constants, obviously membership changes, I'm the only original guy … I think the consistency of sound is one thing, we never tried to change styles to catch on to a trend to become more popular. D.O.A. is D.O.A. When you hear it, you are like, 'oh yeah, I know these guys.' But as far as lyrics go and actions and different causes that you might help, you must keep progressing and learning."
He thinks that's a real key thing for all older people.
"I would put myself in that category now.," he said. "You have to keep updating your views because the world changes."
Keithley notes that this does not reflect the views of all old punk rockers, but he does hear many say things like, "this new stuff ain't any good" or "the old days, that was the best time.
"Yes, that was maybe the best time for us when we were young, but the best times for young people today are coming up or happening right now, and their choice of music, culture and what they like reflects that," he said. "The audience is 18 to 35 that goes to see D.O.A., and I think that is because we have adapted with the times and tried our best to stay relevant."
"Our goal each night is to go out and deliver the goods, and at this point, I think I'm going to be going a long time, but every town I get to these days, I go, 'you know what? I will give it my all because this might be the last time I'm here.' You never know. I consider myself a lucky guy in life, and I hope that continues and that good luck prevails with many other people."
Over the years, there have been several times when fans have heard the word retirement mentioned by D.O.A., but Keithley has found a balance between politics and music.
"It's been pretty good," he said. "We have this Ontario tour, a couple more B.C. shows in the summer, and then a full-on re-election – civic elections happen on Oct. 15 throughout British Columbia, and I'm working on that daily. On council, the mayor put me on seven committees. I'm a busy guy."
He laughs heartily.
Although it's a Sunday morning as if to emphasize his point, Keithley's phone for Burnaby city business starts ringing, and he had to leave the conversation with a promise to continue at one of the shows in Ontario.
This week you can catch D.O.A. across Quebec and Southern Ontario
June 20 – L'ANTI Bar, Quebec, QC
June 21 – Le Murdoch, Sherbrooke, QC
June 22 – Maxwell's Concerts, Waterloo, ON
June 23 – Warehouse Concert Hall, St Catherines, ON
June 24 – Corktown Irish Pub, Hamilton, ON
June 25 – Palasad Social Bowl, London, ON
June 26 – Dominion House, Windsor, ON
Throughout the summer, catch D.O.A. at these British Columbia shows
July 1 – Gilligan's Island Kanada Daze, Ladner, BC
July 2 – Princeton Legion, Princeton, BC             
July 28 – Flying Steam Shovel, Rossland, BC 
July 29 – Cranbrook Hotel Pub, Cranbrook, BC      
July 30 – Firehall Brewery, Oliver, BC  
Colin Burrowes is an award-winning independent journalist and the mastermind behind wood-stein.ca, media that aims to deliver journalism that validates and empowers. When he isn't doing that fancy writing, he can be found making noise and performing with his punk band Chachi On Acid. He won't be winning any awards for that shit.