Band – Jesus Wept
Album – Psychedelic Degeneracy EP
Country of Origin – Detroit, Michigan, USA
Genre – Death Metal
Release Date – March 11, 2022
Label – Redefining Darkness Records
Author – Hayduke X
I'm obviously really late with this review. I was hoping to do an interview, since this band is so sick, and they're from the Michigan scene. Let me be clear too that the band was totally on-board and I still plan to catch up with them eventually. Unfortunately, my grad classes are kicking my ass, which means I actually listen to a lot more music, but write a whole lot less about what I hear. Alright, now that I'm done whining about absolutely nothing to do with this EP, let's move on.
Jesus Wept hails from the Detroit, Michigan area. I first became aware of them through a random Bandcamp search, I believe, but quickly realized that they share a member (Nathan Barnes) with Throne and Sunlight's Bane (R.I.P.), two of my other favorite Michigan bands. That's really trivia though. I mean, as talented as Barnes is, all three bands are/were group efforts chalk full of talented musicians. I'm not trying to suggest he's the sole cause of their excellence, though he's clearly a key part. I'm mostly noting that, because I was already a fan of his work.
In the case of Jesus Wept, Barnes has recently moved to rhythm guitar. On this EP however, he was still handling bass duties, as well as some of the vocals. C.C. (also ex-Sunlight's Bane) is credited as the main vocalist and also lyrics. Robby Versace handles lead guitar, while Larz (also ex-Sunnlight's Bane, current Boreworm) hammers the drumkit. Going forward, Anthony Palsgrove has taken over on bass, but as far as I can tell from Metal Archives, was not a part of Psychedelic Degeneracy. 
Musically, I've heard Jesus Wept mentioned as being Carcass worship. I'm generally bad at making those comparisons. I'm a Carcass fan, all eras really, and I'll say that it makes sense to me, but I probably wouldn't have gotten there on my own. They're by no means a clone. Thematically, surgical gore seems to play a role, as do drugs and alcohol and blasphemy. 
I'm finding myself at a loss for how to analyze this four track EP any further, so I'll just say that these tracks rip from beginning to end. Death metal with a grindy sound, but not the grind speed. Nasty riffs that I'm pretty sure could actually cut you if you listen too closely. A nice mid-paced groove that gets the ole noggin' banging. What's not to like?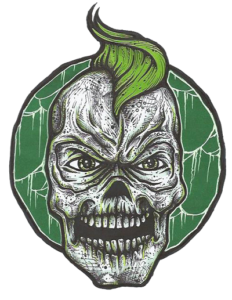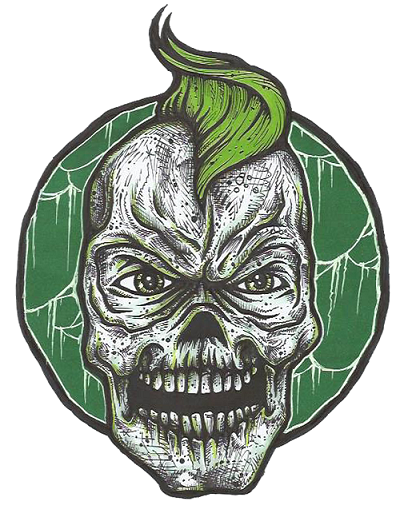 Biography:  Hayduke X has been writing for MoshPitNation since June of 2016. He is also a contributor to The Metal Wanderlust. Prior to joining the MoshPitNation team, Hayduke published reviews on his own blog Rage and Frustration. In addition, he has DJ'ed an online metal radio show of the same name as his blog, written for TOmetal.com, done interviews for Metal Rules, and collaborated with The Art of B Productions to create video interviews with a wide variety of bands.