Band – Transgressive
Album – Extreme Transgression
Country of Origin – USA
Genre – Thrash Metal
Release Date – March 4, 2023
Label – Independent Release
Author – Hayduke X
On Extreme Transgression, Transgressive comes out of the gate like a Molotov cocktail smashed into every stronghold of fascism worldwide. The band takes no prisoners with either its lyrical or musical attack. Roaring flames of hatred for all forms of oppression burn brightly with every riff, every note, every drum strike, and every vocal bark. This album is a righteous weapon and a call to arms for all of us to move beyond allyship and become accomplices in bringing about effectual and necessary change.
Thrash metal has a long history of political activism. Transgressive takes that rich legacy to another level with lines such as: "Sealed with a fist/We will fight–just to exist" from the title track, which is in regards to the dangerous experience of mere existence as a trans individual. Other tracks take on the war against reproductive freedom, police brutality, and the mask of liberalism. Regardless of the topic, the band doesn't mince words. The message is shouted out loud and clear.
Musically, the album most reminds me of Kreator, as a direct comparison, but calls to mind my first thrash love, Suicidal Tendencies. Back in the late 80s, even though I already listened to Metallica, Megadeth, and Anthrax, I didn't really consider myself a thrash fan…and then I heard Suicidal Tendencies. The energy and power of the early albums by that band is incredibly rare. Transgressive has a similar energy and a similar effect on me, despite the fact that the thrashing attack is more straightforward and less crossover.
Transgressive is a trio made up of Alicia Cordisco (vocals, rhythm/lead guitars, songwriting, lyrics), Joshua Payne (lead guitars), and Leona Hayward (bass), with a special guest vocal appearance by Lux Edwards on the track We Protect Us. Cordisco has been one of my favorite guitarists since her days with Judicator, and she doesn't let us down here. Payne joins the stellar guitar attack. I don't know which guitar work belongs to which guitarist, but there is no let down anywhere. Hayward's bass work helps provide the heavy artillery for the band's attack. 
I've become very picky about thrash, but this release has immediately earned a place in my regular rotation. Check out the currently available tracks below, then jump below the player for my interview with Alicia Cordisco.
Hayduke X: Congratulations on the upcoming release of Extreme Transgression. How is the band feeling about the final product?
Alicia Cordisco: Thank you! We are all really excited about it and maybe a little nervous. It was a fun collaboration that we didn't initially think was going to happen, and it's been turning heads, so we are feeling a lot of exciting energy with having completed the record.
HX: That's good to hear, and I think you deserve to feel excited about it. Can you tell me how the collaboration came together?
Alicia Cordisco: It originally started in 2021 when Texas started pushing hard against reproductive rights. I had a couple old thrash songs laying around. One I just wanted to be ridiculous with, and the other was a pretty pointed song about the topic. So I decided to record them and release them to raise money for Abortion Funds. I needed a lead guitarist so I got my buddy Joshua Payne who has worked with me in several other projects/bands in the past and is one of the best guitarists I know. It wasn't originally going to go beyond that so we 'broke it up' — but the more people responded to it, the better I felt about it despite some uh… unsavory pushback… I got my friend Leona Hayward involved to form the trio and we decided to push forward with the next EP/single and now this album.
HX: I'm glad it's an ongoing project. I think the band speaks some very important truths into the world. Can you elaborate on themes and lyrical content, especially on this album?
Alicia Cordisco: The lyrics all have to do with leftist causes and current social issues. Although the name implies a lot of trans related issues, not all our material specifically focuses on that. There are several in that lens, but lots of our songs deal with reproductive rights–which affect cis and trans people alike–imperialism, anti-capitalism, political and police corruption, and many of our songs advocate for collectivism, leftist organization/unions, etc.
HX: I have to ask, where does the sample in Thirteen Twelve come from. That made me laugh a lot.
Alicia Cordisco: It comes from an interview with Pat Mckinley — a police chief known for brutal crackdowns and commando style policing. He is stating his quote, not as remorse, but as a justification for his violence. However, we cut the quote short and used it in tandem with recordings of protest to highlight the little girl and her response to him. Wherever she is, I hope she is living her best life.
HX: I hope she is too and more power to her. As you've stated, Transgressive thematically tackles many of the ills of modern late-capitalist society. I like that the band puts their money where their mouth is, so to speak, donating all proceeds earned on sales. What can you tell me about Trans Lifeline, the organization receiving those funds?
Alicia Cordisco: Trans Lifeline is perhaps the best organization for helping trans folx. They are mostly run by queer and trans people, and they provide a hotline that is free from potential reporting to police or medical agencies, unlike mainstream hotlines. And the hotline does more than just provide emotional support–they have people dedicated to helping with logistical support for trans people in navigating the medical and legal systems to get the documentation and care they need. They also put much of their money towards covering fees and services for people with particular needs. They even show what services certain donation amounts will lead to. It's a safe, and ethical  mutual aid focused org that puts money into direct action.
HX: That sounds like a wonderful organization. I hope that this interview is read far and wide, and that readers take note of Trans Lifeline. I'll be sure to drop a hyperlink in for people who might want to donate. What is the writing, recording, and production process for Transgressive?
Alicia Cordisco: Very simple! And it's the way I've done things for over a decade. It's all done via an online collaboration. I write all the music/lyrics privately, then send it to the others for their contributions (writing bass, solos, etc) — once we have everything recorded Brett Windagle from Soulmass/Lascaille's Shroud generously donates his time and talents free of charge to mix/produce our releases. We all record at home through our own means.
HX: Wow! It sounds so vibrant that it's hard to imagine that you're not all in a room together at some point. I see that Lux Edwards from Soulmass provides some guest vocals on We Protect Us. How did that come about? What do the guest vocals bring to the track?
Alicia Cordisco: Lux and I are long time besties and have been making music together since about 2010. They are the singer in my other group Wraithstorm. We continually contribute to each other's projects and have formed many of our own over the years, so having them on Transgressive was a gimme since we are both trans. I chose 'We Protect Us' as the song to showcase both our vocals working together because the song is very much indeed about how trans people ultimately have to stick together and at the end of the day…only we have each other's back.
HX: Any chance of their ever being a Transgressive live show?
Alicia Cordisco: As of right now, we may be playing 1-3 festivals in the US/CAN next year. But it really depends on if we can afford to do it as it will be expensive to coordinate. But at least one is solidified and we are working on making it happen. I would really like it if we can make it work.
HX: That's amazing news! Fingers crossed I can make it to one of them. I think Transgressive would be a ripping live show. In many ways, the music reminds me of some of my favorite classic thrash and crossover acts. Who would you say are your key influences for this project?
Alicia Cordisco: Thank you! This band is much more vocally/lyrically driven for what I hope are obvious reasons than my other works, so I've tried to keep it fairly straightforward and simplistic, albeit there are exceptions. I'd say Power Trip is definitely a key influence in that regard. I'd also point to bands like Suicidal Tendencies and Kreator for both musical and lyrical inspiration (both of which are referenced in our lyrics at multiple points–to say nothing of the album title obviously hahaha). My guitar style is pretty hard to hide, so the influences are a bit more where song structure, lyrics/vocals, and aesthetics are concerned, I suppose. I'd say Evildead, Nuclear Assault and DRI definitely had some direct influence as well in those regards. Some of the titles are puns on thrash songs/albums we like as well. 'Victims of Conception' being a play on Heathen, etc
HX: Thanks for really answering that question. Too many bands have treated it as kind of a throw away question. I know the band that springs to mind for me is Suicidal Tendencies, which is was good to see you mention. That's less about the sound and more about the way it hits me though. You mention your distinctive (and excellent) guitar style and other projects. I have a couple questions there, but let's start with how you learned to play, developed your style, etc.
Alicia Cordisco: Love Suicidal so much! Rocky George is one of the GOATs without a doubt. I started playing guitar at age 13–just recently passed 20 years. Self taught in some ways, but eventually did get classical training and formal music theory education in my later teens. Originally wanted to pick up guitar after seeing Metallica's Unforgiven video from San Diego live shit on VH1 or MTV or one of those channels. Something about it just told me "I want to make music that makes people feel this way" — I started playing in live bands at 15, playing the local circuit, making terrible demos, and generally making a lot of mistakes and also learning a ton. I had an early start into my metal journey and musical journey, and it really paved the way for my 20s where I started, I feel, to really hone my style and songwriting skills and actually started to have success in music professionally. Thrash and punk were my roots without a doubt, and still heavily influence my guitar playing, but I also was quite into progressive music at a young age as well. Opeth, Porcupine Tree, Cynic, etc were all just as foundational to my development as say Metallica and Artillery and such were. Nowadays I feel really confident in my guitar playing from a technique standpoint, and my songwriting ability, so where I try to branch out and grasp new influences is seeing how — whether directly or indirectly — my non-metal influences can inspire me to play or write. It may not sound anything like that, but just feeling the music can be a nice catalyst to pick up the guitar and write.
HX: Well, all that work has certainly paid off. My other question is in regards to other projects. What else are you involved with currently?
Alicia Cordisco: Thank you! As I mentioned above, I have my funeral doom band Wraithstorm, whose second album will be coming out later this year. And my power/thrash band Project: Roenwolfe whose self-titled third album will be coming out in April/Mayish. I have some other things in the works but they aren't announced just yet too
HX: Oh, exciting! I first became a fan due to your work with Judicator. I'm not a power metal fan generally, but the band really caught my ear while you were with them. What can you tell me about that time and what happened with them?
Alicia Cordisco: I appreciate that. I co-founded the band and was the sole musical songwriter while the singer and other co-founder, John, was the sole lyrical songwriter. We kept that style of writing for 5 albums as we found it played to each other's strengths and allowed us both to have the level of creative control we were comfortable with. I was also the primary financial provider, and the band manager. I handled the logistics, the planning, coordinated our press, etc and generally drove the vision/direction of the band, albeit with input from the others. This was, admittedly, a pretty exhausting endeavor doing it at the level we were doing it and constantly pushing for more–but it worked, and we had great success with my time in the band, and I'm very proud of what I and the others accomplished in it. 
I ended up leaving the band for a lot of reasons–some personal, some entirely practical. A lot changes over time and between people. And sometimes they change in a way that no longer works for some of those people–and that happened to be my case, so I left it behind. They continued the band, and I exited in such a way as not to create difficulty as there was a lot tied up in the band people wise and logistically. I also did not want to get any backlash for leaving or put any undue attention on myself, because at the time I was also dealing with my decision to transition, in the middle of what ended up being a divorce and a career change, and generally unsure of what my life looked like going forward and in what way I'd be continuing with music from there. And that decision has proved to be the right one in the three years since.
HX: Thanks for the detailed response. I'm glad I was able to clue in during the early days and even played some tracks on my long defunct internet radio show almost a decade ago. Great music, and of course, it has allowed me to stay clued in to the great music you continue to create. Extreme Transgression is out in less than a month now. Other than the already mentioned possible live performances, what's next for the project?
Alicia Cordisco: Apart from pushing the album and trying to raise as much money as possible, not a ton. We do have at least one more album to make, but will probably not start working on recording it until later this year while we all work on different things. But we will definitely get back to it and record the material when we are ready. It won't be long between releases I think.
HX: That's exciting too. What can you tell me about the album art?
Alicia Cordisco: The album art was licensed, not commissioned. The artist is Sergio Photone. We really loved the protest imagery on it, combined with what looks to be fire and explosive imagery, and felt it really fit the mood and message of what we were going for.
HX: I agree. It's loud and powerful, much like the music. Since Transgressive contributes to a mutual aid organization and also has very potent political lyrics, what recommendations do you have for readers wanting to become more active in the struggle for human rights? What are some concrete steps people can take to be better allies to women, people of color, trans individuals and so on?
Alicia Cordisco: I think the best advice I can give without speaking for or over anyone, is just to listen to the voices of marginalized people. Don't center yourself, don't speak over, and try to amplify/lift those voices. Put money where it counts, get involved locally if you can, and if you can't do anything else–at least try not to be someone who contributes harm actively.
HX: That's all really great advice. I want to thank you for taking the time to answer some questions today. Before we sign off, is there anything else you'd like our readers to know? Any final thoughts?
Alicia Cordisco: Nothing much except thank you so much for the chat and kind words! I hope you all enjoy the album and consider donating to Trans Lifeline either through us or by your own means.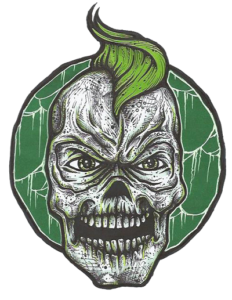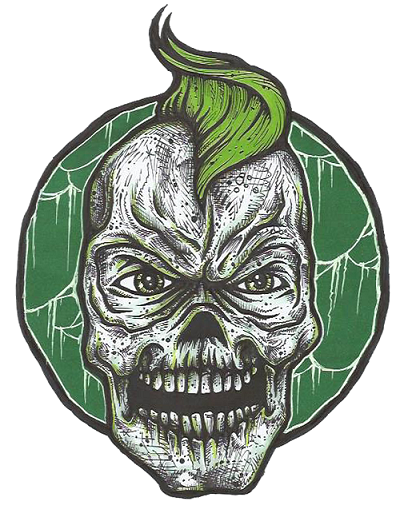 Biography:  Hayduke X has been writing for MoshPitNation since June of 2016. He is also a contributor to The Metal Wanderlust. Prior to joining the MoshPitNation team, Hayduke published reviews on his own blog Rage and Frustration. In addition, he has DJ'ed an online metal radio show of the same name as his blog, written for TOmetal.com, done interviews for Metal Rules, and collaborated with The Art of B Productions to create video interviews with a wide variety of bands.