Band – The Giant's Fall
Album – The Giant's Fall
Country of Origin – Greece
Genre – Instrumental Rock
Release Date – February 28, 2023
Label – FYC Records
Author – Hayduke X
It is fairly rare for me to enjoy strictly instrumental music. I can count on one hand the number of instrumental bands that really grab me. Or at least, I could. With the arrival of The Giant's Fall, I may have to now resort to a second hand. Creating a dark atmosphere with careful, patient percussion, bass lines that seem to hum with the very vibrations of the earth, and creative riffs which run through several variations of doom metal. The ebb and flow of the music is like the push and pull of the dark ocean, readying to wipe the earth clean of the evils of humanity.
Originally released independently on his Bandcamp page, The Giant's Fall began as a four song EP, the solo work of Mikebass formerly from Lucky Funeral and Bone to Rust. You can read details of how he added another track and connected with FYC Records in the interview below, so I won't spend time on that here. I will say that the new track, Hades Calling adds an interesting element of psychedelia to the release, giving further texture to the mesmeric project. 
Most of the album is formed around the character of Talos from Greek mythology (see the interview below), but I want to point out the outlier track, The Giant King. Though this track doesn't have lyrics in the traditional sense, it instead serves as a backing track to a segment of a speech from Dr. Martin Luther King Jr., who both Mikebass and myself see as an important historical figure. I love that he chose a later speech from Dr. King, a speech from the most radical segment of his ministry, when he was vehemently antiwar, willing to burn the metaphorical bridges he had built with the White House to stand up for what he knew to be right. This is a side of Dr. King that is not often brought into the light and absolutely should be, so I'm very grateful for Mikebass choosing these words of his to present to the world.
The Giant's Fall is a gripping experience. In the interview, Mikebass refers to the album as a soundtrack of sorts, which allows the listener to visualize the story in their own way. That is a very honest and profound way of describing this release. Details on ordering through the Bandcamp link below. Be sure to read the interview below the player.
Hayduke X: Congratulations on the upcoming release of your self-titled album through FYC Records. How are you feeling about the final product? 
Mikebass: First I would like to thank you for hosting me on your page! I feel very satisfied with the final result of the record and that it will finally be released by FYC Records. I feel very lucky that this particular label came across my path.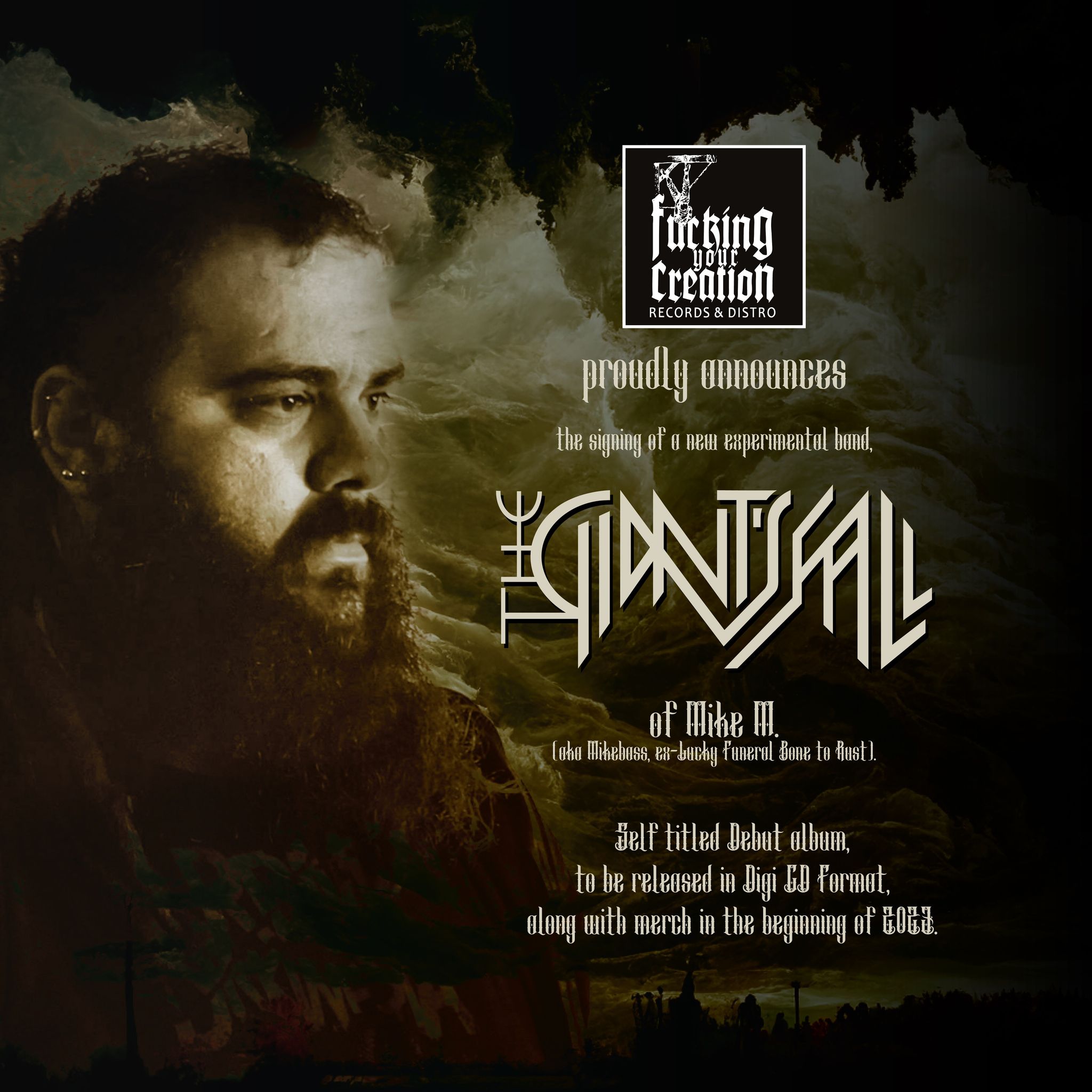 HX: It's my understanding that the album was originally released as a four song EP independently by you. What made you decide to revisit and re-release this material and which track is the new track?
Mikebass: You're absolutely right. This particular four track project was originally released digitally in 2018 via the Official Bandcamp Page of my band, as an EP. The truth is that I didn't want anything more at that time. After a while, people started asking questions on where they could find the album in physical format. So I started thinking that it should be also released in CD Format, Cassette etc. Some years later Nikolaos Spanakis called me (we have been friends for many years) and asked me if he could release my EP in physical format. I recorded a new song, that is called "Hades Calling" and five years later my long awaited self titled album will be released in 4-Panel Digi CD Format by FYC Records!
HX: Tell me the history of the project. What made you decide to start The Giant's Fall?
Mikebass: After the breakup of Lucky Funeral, I stayed away from music events for about two years. Some years later I left Athens and moved permanently to Irakleio, in the island of Crete. So in 2016 I started experimenting on a new project, that I named it "The Giant's Fall". It was influenced by the Greek mythology of the island of Crete.
HX: What is your writing process? 
Mikebass: Initially, I thought of the name and the main character I would deal with, which is Talos!!! Then I started working on the story, which I combined and connected it with the music I created. I specifically wanted to work on very dark riffs that would make you create all these dark images, like the official video that Mick Alexandrakis created by listening to one of the songs, "Dark Inside". This album is more like a soundtrack. After jamming and experimenting on sounds, I ended up with the final result you can listen to and I am very proud of.
HX: How did you connect with FYC Records? 
Mikebass: Nikolaos and I have known each other for more than fifteen years. We have also performed live together with our older bands (Lucky Funeral, Drunk Mfs) when things on the underground scene in Greece were pure and unprecedented. So I've been following Nikolaos and his releases with FYC Records. The first thought was to ask him for advice and the procedure to release the EP by myself. Nikos had already listened to the album and when we spoke, he suggested that I release it through his label. Trust and respect are mutual! I am very happy that I am part of the family of FYC Records!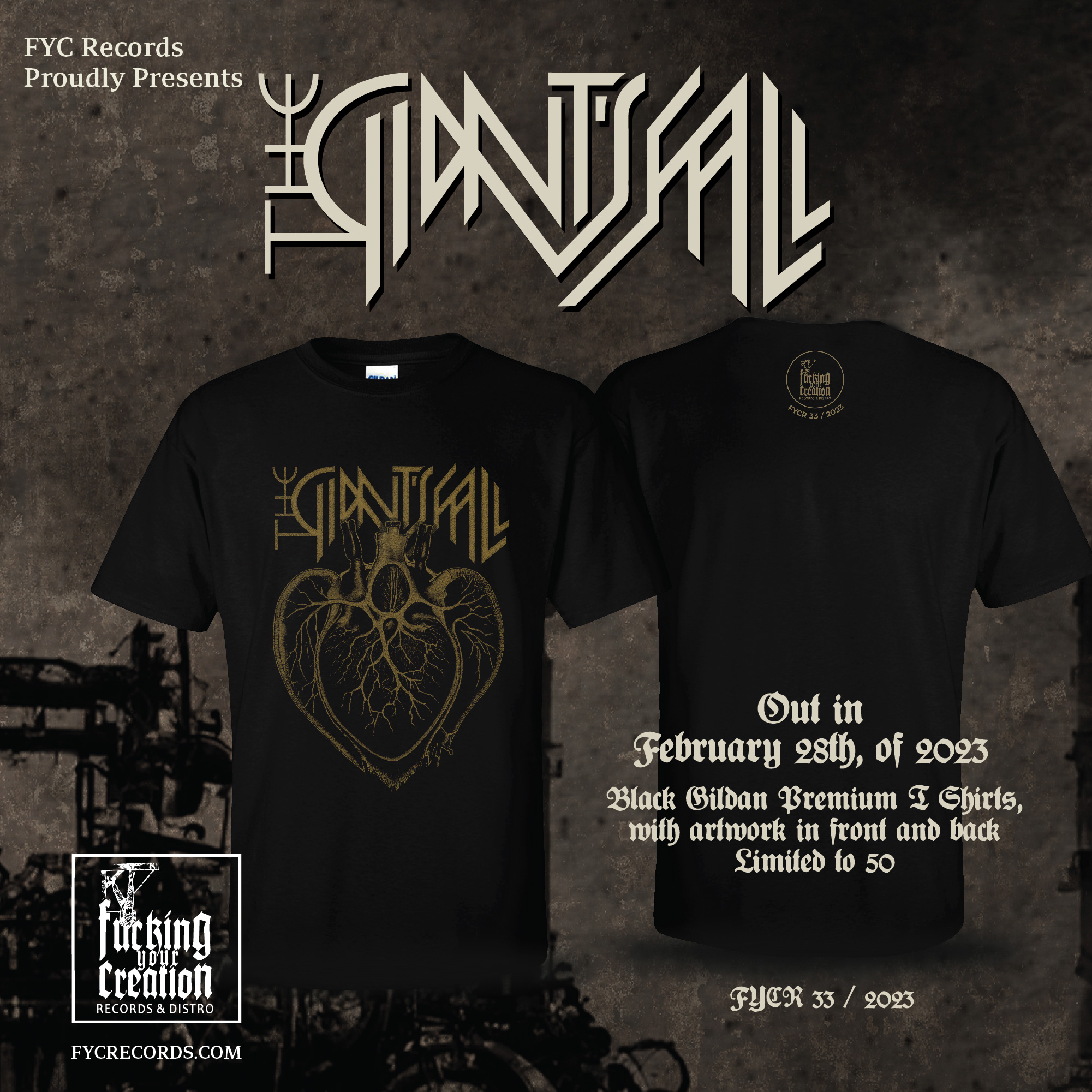 HX: Tell me about the album artwork and packaging. What was your role in that? 
Mikebass: The cover artwork, as well as the logo, were created by my brother (Apostolis Michaelidis). It's not the first time he has worked with me on my musical projects. I explained to him what I wanted and with great pleasure and artistic freedom he offered me such an amazing logo and cover artwork. The layout and graphic design of the album, as well as the official video for the song "Dark Inside" were created by the talented Mick Alexandrakis (Black Screen Graphic Design) on behalf of FYC Records; I was really speechless by his amazing work!

HX: The album is, for the most part, instrumental, yet it is based on a Giant from Greek mythology. How do you feel you are able to tell this story without lyrics?
Mikebass: That was my purpose since the beginning of this project, to be instrumental; to bring out feelings that would create images to the listener, who would be able afterwards to visualize in his head my story while listening to the album. I finally made it, I think! Another reason why lyrics and vocals were not included was because after so many years of singing in various bands, I got tired. I wanted to deal mainly with music and sounds apart from voice sounds; to do something different. At least the first album of "The Giant's Fall" will be instrumental, but I cannot be absolute on this on my future releases. Maybe, Vocals will be included, maybe not.
HX: Tell me more about Talos.
Mikebass: Talos was a mythical guardian of Crete. He was gigantic, humanoid and with a body of bronze. It is considered the first robot ever built or created by imagination. According to mythology, Hephaistos created him and gave him to Minos to protect Crete. He did it around the shores of the island three times a day. He had a nail in his heel that held in his one and only vein, the sound that flowed through him. For me, this giant is purely symbolic. It symbolizes protection, strength and safety!
HX: The track The Giant King features samples from a speech by Dr. Martin Luther King Jr. It seems to me that it is one of his later speeches given the more radical content and the antiwar stance he takes in it. What speech does this come from? 
Mikebass: You are absolutely right. It is an excerpt from his sensational "Beyond Vietnam" speech (April 4, 1967) in the context of his anti-war campaign.
HX: How do you feel like the speech relates to the rest of the album? 
Mikebass: I have always admired Dr. Martin Luther King Jr., for his passion for human rights, peace, and generally his work. I like to have strong messages through my music. To be honest it has nothing to do with the story of Talos. But I really wanted to put the speech of this GIANT man called Dr. Martin Luther King Jr., because his message is always current and to the point.
HX: I was looking at your Facebook page and noted both antifascist imagery and Free Palestine imagery in your photos. (full support, by the way) What do you feel is the palace of politics in your music?
Mikebass: I'm glad our ideologies coincide! I am a person who fights for justice; I am against any color, class, physical, or any other discrimination. I've been fighting in the streets with my comrades since I was a kid. It's my obligation to have a socio-political approach; spreading the message of justice through my music.
HX: What's next for this project? Are you working on more music? Any chance for live shows with a full band?
Mikebass: There is already some new material and ideas for the next release of "The Giant's Fall". But right now my only priority is to promote and support my debut self-titled album. I totally respect and want to honor with all my strength the effort, the important work and valuable time of the people who trusted me and supported me with no second thoughts; without them it would be an album that very few people would know about. Now about live performances; it is difficult practically and intellectually to be performed by a band and to be honest I would like The Giant's Fall to remain as it is; my personal studio project.
HX: What else should we know about The Giant's Fall?
Mikebass: The best is yet to come, the giant has awakened!!! Support the underground!!!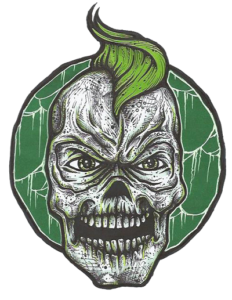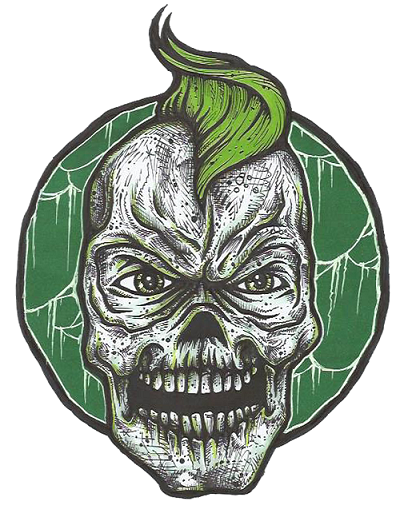 Biography:  Hayduke X has been writing for MoshPitNation since June of 2016. He is also a contributor to The Metal Wanderlust. Prior to joining the MoshPitNation team, Hayduke published reviews on his own blog Rage and Frustration. In addition, he has DJ'ed an online metal radio show of the same name as his blog, written for TOmetal.com, done interviews for Metal Rules, and collaborated with The Art of B Productions to create video interviews with a wide variety of bands.