If you haven't heard it yet, The Forlorn Soldier is a masterful EP by the Indonesian one-man project Pure Wrath. Recently, I was able to catch up with Ryo, the man behind the magic, to ask him a few questions. Read on, and be sure to check out his music.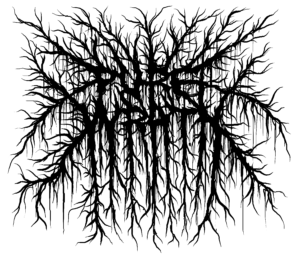 Hayduke X: Take me back to the beginning of Pure Wrath. What inspired you to start this project?
Ryo: I'm a huge fan of Wodensthrone, Winterfylleth, and Saor. I wanted to play and create my own stuff since I found them in my teenager days.
HX: The Forlorn Soldier is based on events that took place during the 1960's in Indonesia. Can you give me a brief history of those events?
Ryo: It's genocide in 1965 during the revolutionary era of the nation. Innocent people were accused, kidnapped, and killed by the army of the tyrant. They are victims of the confrontation between nationalists and communists. We were not allowed to speak about freedom. Those days were really dark and never been told to late generations. It's still a hidden story of our nation.
HX: What inspired you to create an EP about these events?
Ryo: The genocide event has never been told to latest generation. It's a hidden story of our nation. I try to make up my people's mind. We can't do it openly here, dangerous. So music is the way to that "freedom."
HX: Tell me about your evolution in this project. What can we hear on The Forlorn Soldier that is new to Pure Wrath?
Ryo: Pure Wrath used to be solo project produced in my small bedroom. Way far from that, this EP tells about the evolution in my songwriting, better production, and collaboration with other musicians. This EP is more straightforward, harsher, more organic, and mournful compared to my previous releases.
HX: Yurii Kononov (White Ward) contributes drums to the tracks. How did that come about?
Ryo: I introduced to Yurii by Hadrien of Marunata. He contributed in Marunata' releases. Then I found out that Yurii also played on White Ward. I contacted him directly and asked him to fill the drum duties for Pure Wrath future releases.
HX: The EP starts with When a Great Man Dies. Does this refer to a specific individual? If so, who? How would you like to see him remembered?
Ryo: This song is about a deceased man of a family. He was accused, kidnapped, and vanished. The family has no idea about the life of this man until now. The ending of the song is a lamentation of his mother who missing him so bad.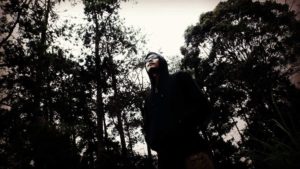 HX: How has Indonesia changed since that time? Is there still concern for oppression or genocide such as depicted on this album?
Ryo: Everything is fine and feels alright, but the tyrant who did the genocide won the confrontation and sat on the throne for over 30 years. Every story about it was left hidden and never told to the latest generation. All the vanished people have never been found or investigated until now. It's all just a fake freedom.
HX: Tell me about the work of guest pianist Dice Midyanti on When a Great Man Dies. What do you feel the addition of the piano brings to the track?
Ryo: Dice Midyanti is the main composer of my favorite Indonesian symphonic metal band, Victorian. She is really into classical arrangement and melancholic stuff, which I like so much. I think, her piano section is really fit to the song and brings sadder vibe on it and she ends the song in a really awesome way with her piano.
HX: What is the cover art showing? Do you feel it captures the music?
Ryo: The cover art portrays about two sons of a deceased man. They are burying the father who was found dead. The cover art itself was finished even before the album was completely written. It helps me a lot to arrange the vibe of the music.
HX: Do you ever play live with this project? If so, do you have regular live musicians you work with for this purpose?
Ryo: I did play live last year with help from my close friends as live musicians. We are currently rehearsing more songs just to keep ready for new shows in Indonesia or maybe other countries in Asia for now.
HX: Tell me about the advantages and disadvantages of being a one-man project.
Ryo: Working alone is really good for me. I really love to do and decide anything by myself regarding artistic or musical stuff. The only bad thing is, I have to pay everything by myself and lose lots of money for rehearsal, merchandise printing, tour accommodation, etc.
HX: What's next for Pure Wrath? Will there be another full length coming?
Ryo: I'm currently writing the third album. I hope to finish it in the end of 2020. The third album will still be released through Debemur Morti Productions.
HX: Any final thoughts?
Ryo: Thank you for digging my music! Keep supporting music!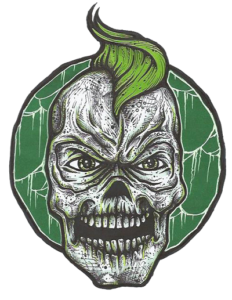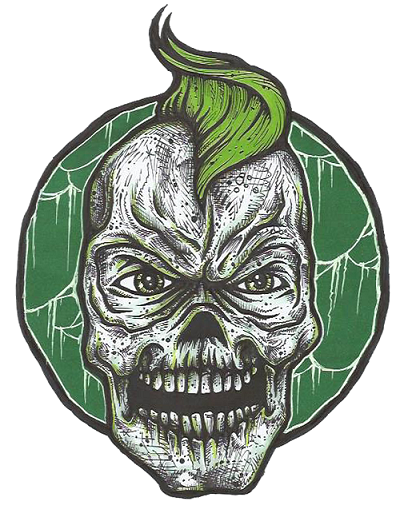 Biography:  Hayduke X has been writing for MoshPitNation since June of 2016.  Beginning in 2018, he also began writing for VM Metal Underground. Prior to joining the MoshPitNation team, Hayduke published reviews on his own blog Rage and Frustration. In addition, he has DJ'ed an online metal radio show of the same name as his blog, written for TOmetal.com, done interviews for Metal Rules, and collaborated with The Art of B Productions to create video interviews with a wide variety of bands.