Some time back, I published my review of Swamp Suicide by the Greek duo Manos Six + The Muddy Devil. At that time, it was brought to my attention that they may have a couple of sketchy connections. In reaching out to the label and band, we decided that an interview was in order to make clear where they stand. It is of note that the owner of FYC Records told me very clearly that he is antifascist and the label should be considered antifascist. He also noted that the audience at Manos Six + The Muddy Devil shows is always full of leftists. Read on for the words from the band themselves, as well as their responses to some general interview questions.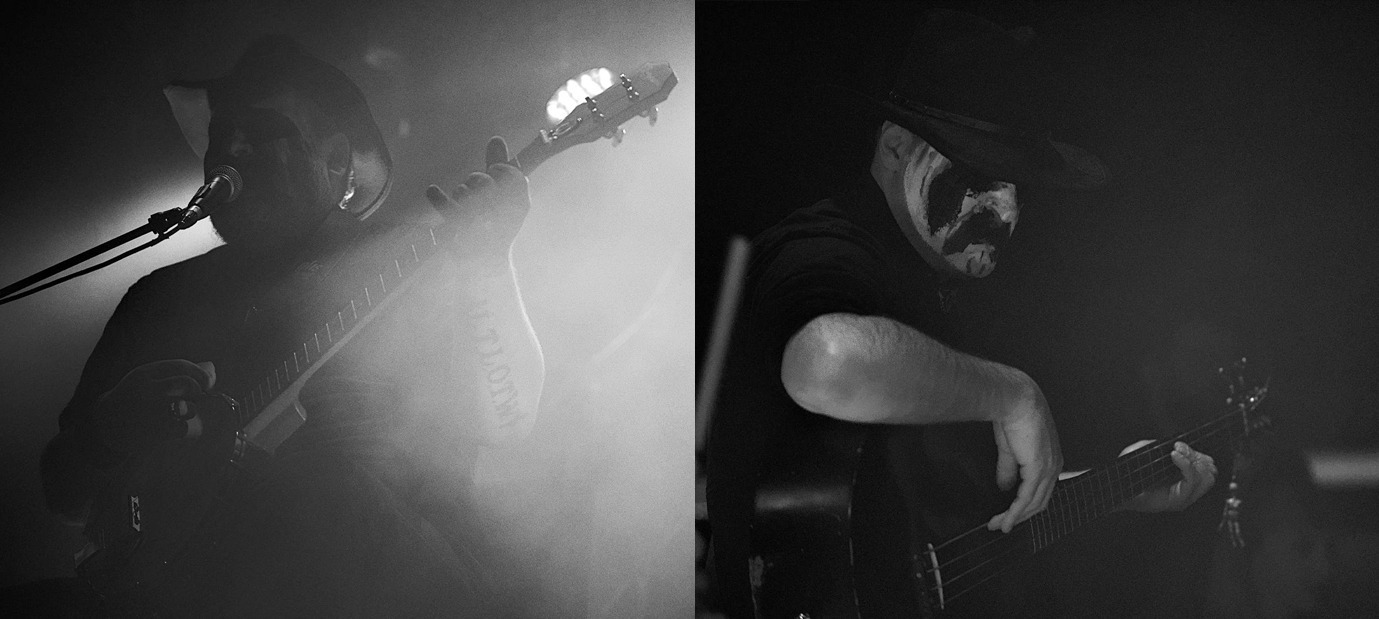 Hayduke X: Congratulations on the release of Swamp Suicide. It's a really great album. How do you feel about the final result?
Manos Six: First of all thank you for the time you devoted to us and your kind words. I am very happy with the album's final form, although, as you know, every time you listen to a completed album, you always find elements you could have done differently….
For the time being, this isn't the case with Swamp Suicide, but I'm sure after some time the same thing will happen…it's unavoidable!!
HX: If I'm understanding correctly, this is your debut album. How did this project come about?
Manos Six: Yes, this is indeed our debut album. Manos Six + The Muddy Devil is a side project…
Stamos Abatis and I are also members of Skull & Dawn (our main band) , which is consisted by five musicians and we play dark americana…
With this side project I wanted to be more flexible and play more personal songs, contrary to the main band, in which every orchestration is done by all five of us…
HX: What is your writing process?
Manos Six: I don't consider myself a "musician" in the sense of a "professional musician". So there isn't a certain writing process…
Booze, stories from the American south (real or fiction), banjo, loneliness and inspiration…
Very simple things…
This is how I could describe the writing process…
HX: Swamp Suicide seems very rooted in Americana, especially elements of southern blues and gospel, yet you are from Greece. Why did you decide to make this style of music?
Manos Six: Apart from black metal and the eighties dark scene in general, which were the first and main music genres I loved, the other music I listen to with great enthusiasm is the American music…
I started listening to blues, Screaming Jay Hawkins,  Robert Johnson, Howling Wolf, Skip James,  Leadbelly..  Afterwards, gospel followed and I ended up to country music…
I discovered huge artists like Hank Williams, Merle Haggard, Waylon Jennings, Colter Wall, CASH, Townes Van Zandt and so many more that I will need hours just to name them…
And through this musical journey I realized how much meaning lies within simplicity…
The American music in general is like an ocean full of hidden treasures waiting to be discovered…
HX: I'm told that Robert Johnson is one of your musical heroes. What is it about him and his music that stands out to you?
Manos Six: The story about Robert Johnson and me goes way back…
My uncle happened to have a vinyl (a double collection) of Robert Johnson's 29 legendary songs…
So, at the age of 15 (in the early 90's) , this vinyl came to my hands…to be honest I kinda stole it  .. hehe …
At that time, I would say it was a "guilty pleasure", because I was generally into the more extreme sound…
So, there was the path of Bathory and Venom…. and then there was the path of Current 93 and Throbbing Gristle…. And somewhere in between there was Robert Johnson … bringing these paths together, making a crossroad, like the one where he sold his soul to the devil…
HX: When I first published my review of Swamp Suicide, someone on social media pointed out to me that you had dedicated a song to Albin Julius. Due to his work in Der Blutharsch, he is often labeled a neo-fascist. That project often uses military and Third Reich aesthetics. Tell me about why you dedicate a song to him on your Facebook page.
Manos Six: Albin Julius was my friend…
It is true that there is a dark shadow over his past, which can be explained only by knowing him…
Whatever I might say right now would be like trying to excuse his aesthetic…
And there is no need for me to do that…
The reason why I dedicated a song to him was that 24 hours before our gig I was informed that he committed suicide…
I was very sad and emotionally exhausted from this news, so I dedicated a song to him…
That's all…
HX: Likewise, it's my understanding that you have played live with Sixth Comm, the founder of which was an early member of Death in June, a band which has faced similar accusations of neo-fascism. What can you tell me about that situation?
Manos Six: In the past I had a band (Defile des Ames), which belonged to the neo-folk genre…
A music genre which, along like black metal, has been accused of including bands/musicians who "flirt" with fascism or Nazism…
And this accusation (derived from a minority) has led to a general suspicion in these music styles.
In our small country, we were the only band that played this kind of music (if there were others, there must have been one or two other bands). At that time we had a contract with a foreign label, we performed regularly and we had a lot of fans.
So, whenever there was a group from the same genre playing in Athens, we were the first choice to be the opening act…
We also had a large fan base, as I've already said, so it was a win-win situation…
When I discovered the American folk music, I got so passionate about it that I wanted to follow that artistic path…
Nevertheless, I was still the first choice for the promoters for the gigs I've mentioned, and that's how we were the opening act for 6th Comm…
Now, if 6th Comm, or Death in June etc. are fascists or trolls or whatever they might be , it's something that doesn't affect me personally and it doesn't concern me…
Politics isn't a part of my life, thus there is no politics in my music…
The fact that I really love the music a band makes doesn't mean that I share a common way of thinking in life… They are completely different things TO ME…
My lyrics, as they are an expression of myself, thoughts and feelings, are dealing with everything but politics…
So I don't think I have anything else to say…
And, at this point, I would like to say that there are two reasons I'm answering these questions…
The first one is because I respect the time you devoted to us, your kind words and your positive attitude….
The second reason is I don't want any "dark veil" of suspicion to be over "Fucking Your Creation" Records and the man behind the label Nikos Spanakis, whom I highly respect for his important contribution to the global underground scene and for everything he has done (and keep doing) for us …
In any other case , I would have never gotten into the process of answering these questions, because things get more complicated, when you are put in a position of "explaining" yourself for something that simply doesn't exist…
Either way, thank you for bringing it up, because I prefer to solve any misunderstandings the minute they occur, than to keep them floating.
HX: Among other credits on the album, the Muddy Devil (Stamos Abatis) is credited as "Moonshine Maker". How essential was moonshine to the creation of this album?
Manos Six: Without moonshine, nothing of these would be possible…hehehe…
HX: What are your lyrical themes on the album? 
Manos Six: Our themes for the lyrics are inspired mostly by extreme Christian cults, horror stories, myths and truths from the deep American South and devil himself….
HX: Swamp Suicide was released by FYC Records, which primarily releases metal albums (though not entirely). How did you connect with the label and why do you think it's a good fit for this album?
Manos Six: As I aforementioned black metal music has a very special place in my heart…
So, through the legendary Dødsferd, I have met and became friends with Nikos Spanakis (the owner of FYC Records).
He saw as playing live as the opening act of a funeral death doom band that belongs to his label (Shattered Hope) and he wanted to get us signed too…
He is very professional, respectful to the artists and FYC is a family…
It is a great honor for me and Stamos to be a part of this family…
HX: Do either of you create any art besides music? If so, what can you tell me about it?
Manos Six: A long time ago I have done theatrical and cinema direction studies and Stamos is a professional photographer….
Lately, we are both working (Stamos as a photographer and videographer and I as director) in a European Union program intended to safeguard and highlight  the Intangible Cultural Heritage of the Bedouins of the Middle East…..
HX: What activities or interests do you have outside of music?
Manos Six: Apart from what I have just said, we own, along with our friend EfstathiosTamviskos,  a live stage club, at the center of Athens, called "Temple" and we all three of us also own a live promotion agency called "Three Shades of Black" ( a name to pay tribute to our beloved Hank III)….
So, as you can assume, music is our main profession..
HX: What else should we know about Manos Six and the Muddy Devil?
Manos Six: To be honest, I try to avoid making future plans, because most of the times sadly they don't happen…
So I just let life show the way on its own…
One thing is certain… we already have new songs and we will be recording them as soon as possible…
Thank you again for this great interview and I will be happy if we get the chance to meet in person too…
All the best, Manos Six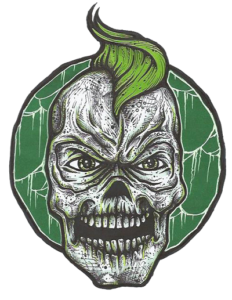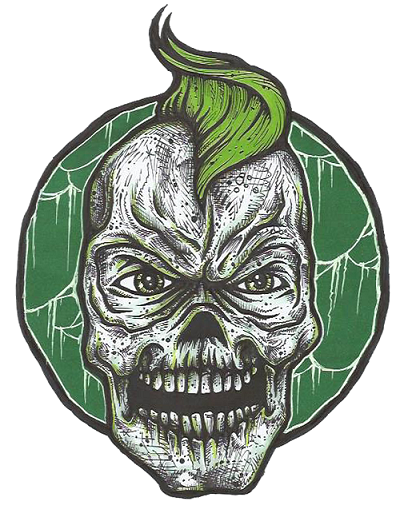 Biography:  Hayduke X has been writing for MoshPitNation since June of 2016. He is also a contributor to The Metal Wanderlust. Prior to joining the MoshPitNation team, Hayduke published reviews on his own blog Rage and Frustration. In addition, he has DJ'ed an online metal radio show of the same name as his blog, written for TOmetal.com, done interviews for Metal Rules, and collaborated with The Art of B Productions to create video interviews with a wide variety of bands.