Drunk Motherfuckers is one of the many projects the ever prolific Father W is involved with. This hard rocking vehicle is ostensibly about alcohol, but in the interview below, he encourages us to dig deeper. Read on to hear what he has to say.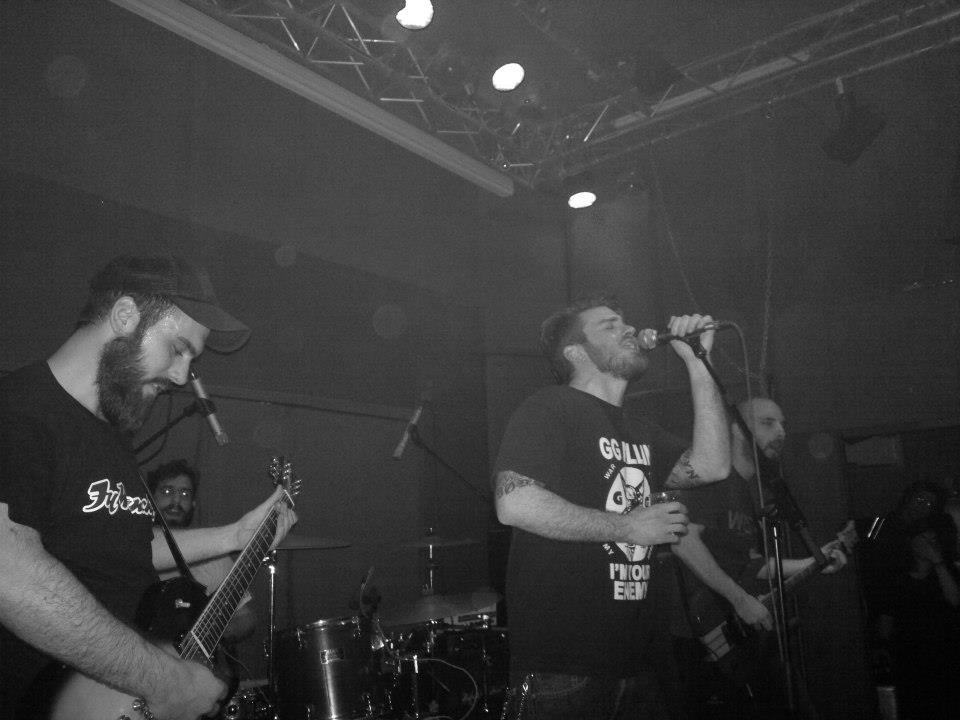 Hayduke X:  Congratulations on the release of Dead End. How are you all feeling about the finished project?
Father W:  Thank you very much Hayduke. I really enjoyed the whole procedure of recording this EP and after one month of its release I am feeling very calm and satisfied. It was a promise we gave some years ago, to return with this EP, when we would feel ready and more focused to our vision.
HX:  Take me back to 2009. How did this band start in the first place?
Father W:  I created Drunk Motherfuckers in 2009, after splitting up with "The Drunk Earth", a Sludge 'n' Roll band, which I also created in 2004 with Paris Bakas (aka War of Grab). I wanted to create something different, more into heavy rock, punk and desert rock, stoner sound that would praise the underground scene and would follow the anti mass philosophy into rock music. I started rehearsing with people I knew who believed that they could carry out the vision I had in my mind and that's how it started. But since 2009, the constant lineup changes were always the biggest problem in Drunk Mfs and generally my bands.
HX:  Drunk MFs stopped playing music in 2014. Why did you get back together to make this EP?
Father W:  We had an obligation to our vision and to our loyal followers. That was the recording of these 4-track EP that were always on the live set of our performances, before our activities were put on ice in 2014. Daily routine and our loyalty to the underground believes, made us retire back then but only for this period of time so we can return stronger and more focused to our vision!!!
HX:  Will there be more music after this? Is this EP meant to be the final statement of the band?
Father W:  Not at all!!! I have already new songs ready, as also Wee and Andrew, but we will start working on them after we set up some live performances to promote this EP and be convinced that we are back and nothing is going to stop us. And when I say nothing, I mean our selves. No one else and nothing else is capable from stopping us.
HX:  Tell me about the songwriting process.
Father W:  On this EP we all contributed to the composition of the songs, in comparison to the debut album,"…and alcohol for all", which everything was done by me (Music & Lyrics). Wee and I are located in Crete, while the rest of the members are living in Athens. So we worked separately in some parts and where it was needed we were all together. We want to thank Aggelos and Alex Vafeiadis for providing us one of the greatest studios in Athens, "133 Studios", for the recordings of the EP, Michael Skarakis for his excellent work in recording sessions and mixing, Mavrikos Skarakis for his exceptional performance on recording the drums and Nasos Nomikos / VU Productions Mastering studios, for his magnificent work on mastering.  
HX:  The clearest lyrical theme, even suggested by the band name, is alcohol abuse. What messages are you trying to send with these tracks?
Father W:  This is the first impression, for someone who never had the chance to know the band and get deeper into the music and lyrics. It's a way more than this. It has a lot of irony against religion, society and bad habits of the ignorant masses. We needed a provocative name, not acceptable by the preservative ones, as also titles, lyrical themes that would not be friendly to the ones that entered the underground scene with no respect. It's not a trend and we are not here to entertain them.  Just read the lyrics and you will be able to understand that there are a lot of messages, which are camouflaged through our alcoholic propaganda!!!
HX:  The cover art is such a great fit for the bluesy hard rock sound of the band. I see it was done by Thomas Kefalas. How did you connect with him and what was the process of getting such fitting art?
Father W:  Thomas Kefalas is a wonderful artist, loyal to the underground scene and working for the underground scene. First time I met him through the fantastic artwork he made for 2theBone's debut EP, "Bless", which I released it through FYC Records. I was amazed and since then I was sure he would be the appropriate one to create the artwork for Drunk MFs brand new EP. We just send him our ideas and what we wanted to express and he created it at once. We didn't have to make any corrections at all!!! He is a talented artist that FYC Records is very proud cooperating with him.
HX:  Likewise, the graphic design, part of an incredibly designed finished product, was done by Nikos Stavridakis of Visionblack. Tell me how that all came about.
Father W:  I work so many years with Nikos Stavridakis (VisionBlack) that he knows what I need for each project I am releasing through FYC Records and especially my bands, projects. He is professional on what he is doing and most important loyal to the underground scene.
HX:  I know there's an obvious connection to FYC Records through Father W. who runs the label and is a member of the band. That label is mostly metal, though obviously not entirely. Beyond that obvious connection, how does Drunk MFs connect thematically and aesthetically to FYC Records?
Father W:  It's an underground band, that has proved with acts their loyalty and most important, they don't give a shit about the preferences of the masses. All my bands and projects will be released through FYC Records; because in that way I will be sure that everything will be done with the ultimate respect and devotion from sides, label and artist(s).
HX:  Does Drunk MFs play live? If so, are there any tour plans?
Father W:  This is our plan. To perform our music live again. We used to be a live band, before we end our activities. Till the end of the year we will have something arranged, or maybe not. We will see.
HX:  What else should we know about Drunk Motherfuckers?
Father W:  That we are back and this time we are not going to make any discounts to our fuck off attitude to the shitty masses and their trends.
With Respect
Father W.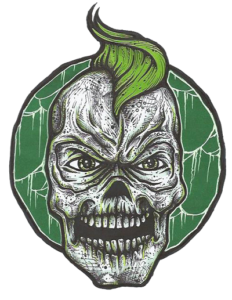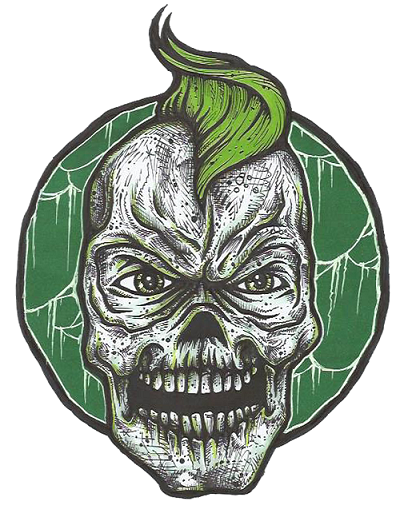 Biography:  Hayduke X has been writing for MoshPitNation since June of 2016. He is also a contributor to The Metal Wanderlust. Prior to joining the MoshPitNation team, Hayduke published reviews on his own blog Rage and Frustration. In addition, he has DJ'ed an online metal radio show of the same name as his blog, written for TOmetal.com, done interviews for Metal Rules, and collaborated with The Art of B Productions to create video interviews with a wide variety of bands.