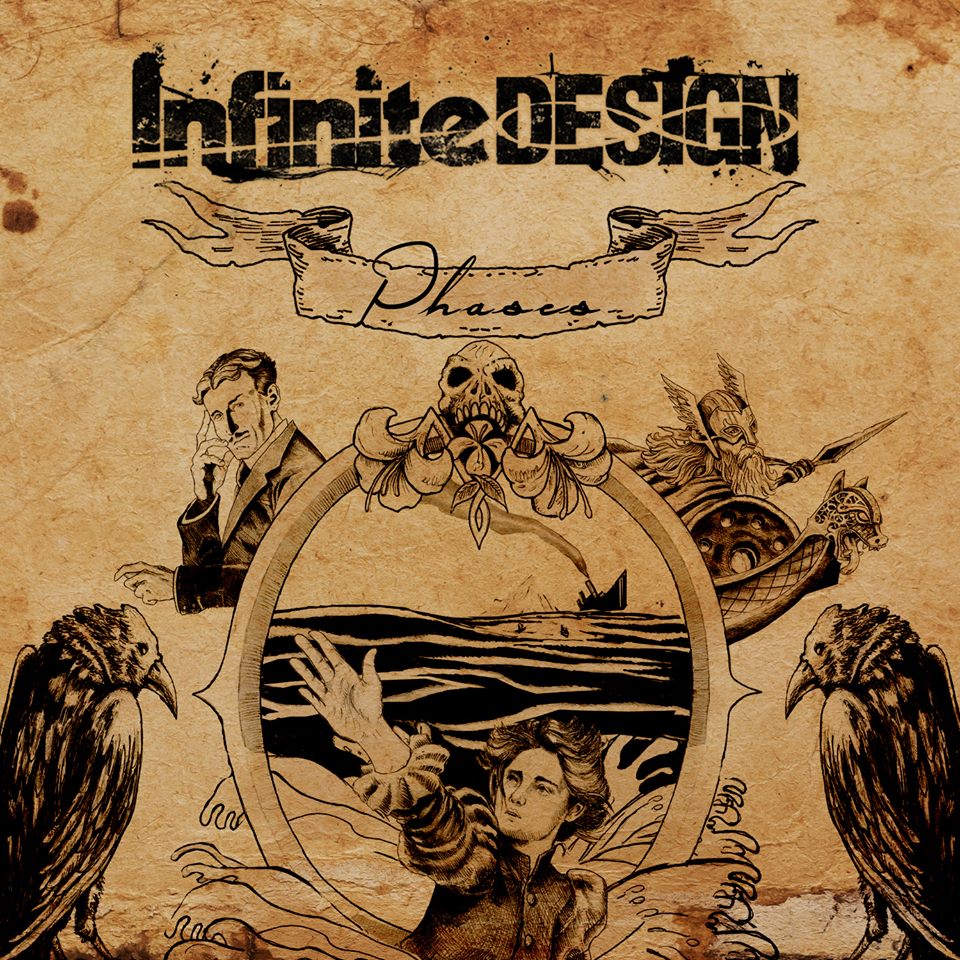 Review: Infinite Design – Phases
Reviews are not easy for me to write. And if you are a follower of other internet metal sites, you know how much negativity there is out there. It seems people can't dislike a band without disrespecting them.  (If you don't know what I mean, you haven't read the responses to Ghost winning a Grammy. A fucking Grammy! An award we all know is given by people with zero respect for, or knowledge of, metal music. In my opinion, Meloria is the greatest album Ghost has put out and Cirice was my favorite of the songs nominated, but I digress).
Let's address the negativity and bias that may be running through your mind and just get it out of the way.
Yes, I am friends with the guys in Infinite Design.  Yes, I think they are fantastic people, let alone musicians. Yes, I am a long-time fan of Infinite Design. I've seen them live several times and I own, as well as listen frequently, to their music. No, I am not a musician, professional writer, nor elitist. I'm just a metal head with a computer and 5 years of working with MoshPit Nation under my belt. Whether you believe it or not, I am an objective and honest person.
All I am basing this review, and any of my future reviews, on are these three things:
Did it make me bang my head?
Did it make me want to listen to it again?
Was it pleasing to my eardrums?
Regarding the Infinite Design's latest release "Phases", the answer for me on all three was YES!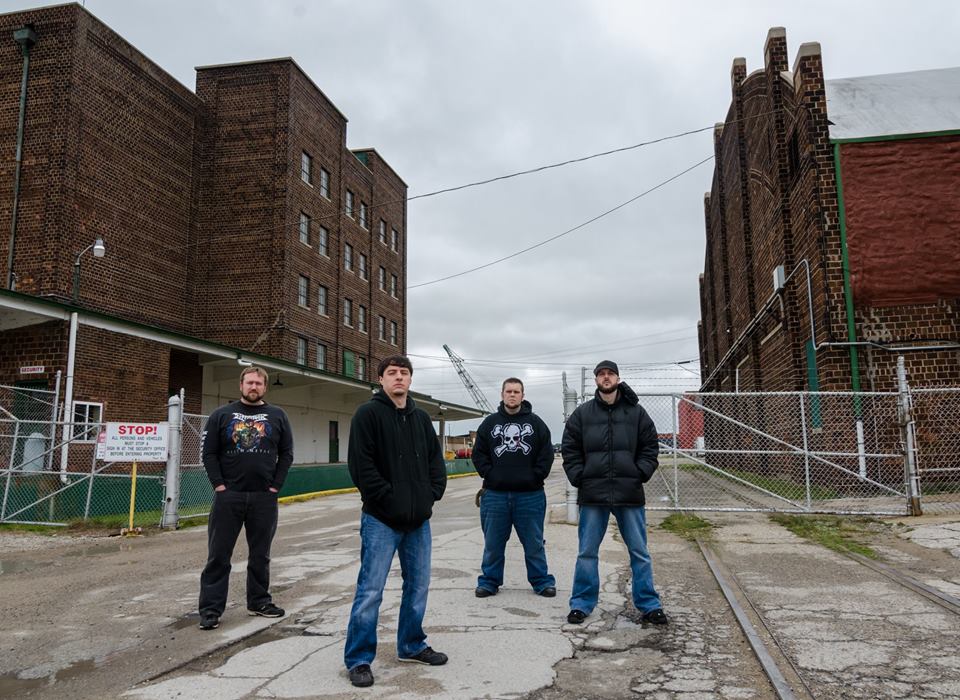 What I loved:
This band evolves! Not comfortable staying in the box of death metal, "Phases" shows how they have each grown and expanded as musicians. It flows really well from song to song. It's heavy, while still being groovy.
The bass (Nick Modd) is smooth, and the drums (Adum Eklund) are fast and hard. My personal favorite metal combo! The deep, but understandable growls of Larry Passenier and the technicality of Jason Ingersoll on guitar pull it all together rather nicely (I mean that in a very brutal metal kinda way).
The sound quality and recording is superb! You may wonder why I am crediting the band for this, THEY FUCKING RECORDED IT THEMSELVES (Jason Ingersoll/Exit Door Productions). "Phases" is hands down my favorite Infinite Design release to date.
Favorite song: Marcus Junius Brutas
What I didn't love:
Honestly, there really isn't much I have to say. If I had to really pick on the album, it would be the very few cleaner vocals that I didn't dig. And since I'm being really honest, I feel it necessary to include that's a personal thing. It's not that I hate THEIR clean vocals, I really dislike ALL clean vocals, regardless of which band it is.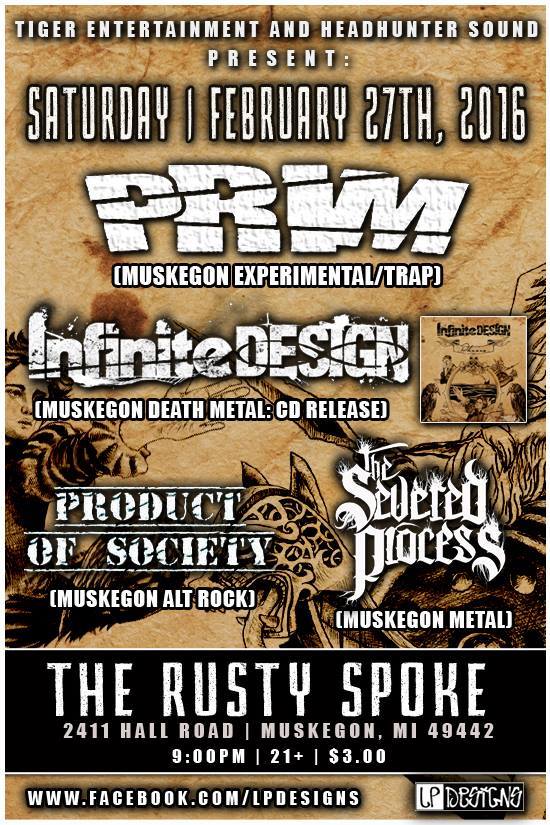 [et_pb_shop admin_label="Shirts" type="featured" posts_number="4″ columns_number="2″ orderby="menu_order" title_font_size="16″ price_font_size="14″] [/et_pb_shop]