Band – Henry Kane
Album – Age Of The Idiot
Country of Origin – Sweden
Genre – Crust/Death Metal
Release Date – May 22, 2020
Label – Transcending Obscurity Records
Author – Hayduke X
Den förstörda människans rike, the debut full length by the one-man project Henry Kane, was an absolute bulldozer of an album. All obliteration, all the time. Three years later, Jonny Pettersson, the madman behind the project, returns with Age Of The Idiot. The 2020 release is a more mature offering, an upgraded bulldozer if you will. Make no mistake, a bulldozer it still is!
The album comes roaring out of the gate with En evig plågan, a banger that would have had no problems fitting on the first album. 1:53 of fury grabs you by the throat, slaps you mercilessly across both cheeks, kicks you in the groin, and then tosses you against a tree. You could be forgiven for thinking that AOTI was going to be Den förstörda människans rike II: The Empire Gets Striked Back. 
By halfway through Tidens tand, the second track on the album, we know that AOTI is a different machine. In 1:51, this track still somehow finds time to delve into hints of Death Doom territory. That's right. You read that correctly. The track slows into a scorcher of mid paced death metal and doomy atmosphere without losing any of it's ferocity. 
Rather than do a track by track breakdown of the 19(!) tracks found on the album, which nobody will actually read, I'll use this moment to segue into a general discussion. These two tracks exemplify my take on the album. It's not necessarily that Pettersson injects doom into a sound that is still predominantly crusty death metal, though that theme repeats on some other tracks. Rather, it's that he takes his ferocious killing machine (exemplified by the first album and track one) and gives it upgrades. There is nuance after nuance throughout the album. The flow of the tracks is so perfect, really the work of a spot on track order. The growth is so immense. 
Keep in mind, as you read this, that the first album is one that I still absolutely love and play regularly. I love it's straightforward aggression. I love it's rawness. It's just that the new album has all of that…and more. Age Of The Idiot has lost none of the power. It is every bit as blatantly aggressive. It is just more concentrated aggression, packing more into the same size boxes, so to speak. Angry, disturbed, ominous, triumphant…this album is all of those things, and more.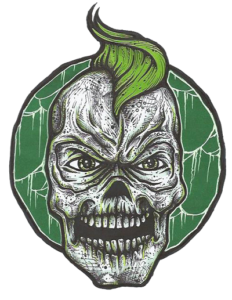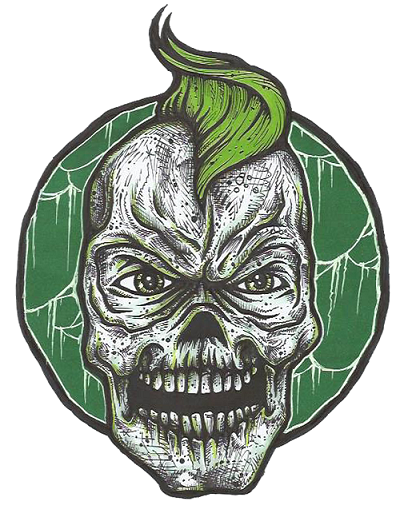 Biography:  Hayduke X has been writing for MoshPitNation since June of 2016.  Beginning in 2018, he also began writing for VM Metal Underground. Prior to joining the MoshPitNation team, Hayduke published reviews on his own blog Rage and Frustration. In addition, he has DJ'ed an online metal radio show of the same name as his blog, written for TOmetal.com, done interviews for Metal Rules, and collaborated with The Art of B Productions to create video interviews with a wide variety of bands.