Welcome back to another edition of Hayduke's top 50. I want to remind everyone that musical taste is entirely subjective. I do not claim that these are the best releases of 2022, only that they are my favorite 50. Also note that this is a snapshot in this moment and is likely to change over time. It always does. As always, I set myself a few rules. I stay within the realms of heavier music…sort of. This year for the first time I'm considering everything released in 2022 which I heard, excluding only singles (and as always, ns or otherwise garbage ideology music creators). In the past, I've only considered music formally received for promotional purposes. However, in another change, I'm excluding releases from the bigger labels, as they get plenty of exposure, and focusing on the underground. Thus, no Century Media, Relapse, Nuclear Blast, Metal Blade, etc. Both these changes come from a Twitter mutual. You know who you are, and thank you. Now, onto the list, in descending order.
#50. Agriculture – The Circle Chant – Released 4/30/2022 on Fiadh Productions and Vita Detestabilis Records – USA
This release would be much higher on my list if it didn't leave me feeling let down every time I listen. The EP is truly enchanting ecstatic black metal that ends far to soon. I'm carried away, then suddenly back in the world. Regardless, this is wonderful work.
#49. Trup – Nie – Released 11/11/2022 on Godz Ov War Productions – Poland
Sometimes all you want is some chaos, and Trup provides just that. Feral black metal mixed with death metal and noise brings the chaos for sure.
#48. Predatory Light – Death and the Twilight Hours – Released 5/20/2022 on 20 Buck Spin – USA
Strange black metal with lots of psychedelic twists and turns. This album is a fun journey full of the unexpected.
#47. Rudra – Eight Mahavidyas – Released 12/22/2022 on Awakening Records – Singapore
Given how late in the year this one dropped, I could have easily missed it had I not already been a fan of the band. Six months from now, after I've had more time to digest this release, who knows where I'd place it on the list. For now it's hear. The band, based in Singapore, play what they term Vedic Metal, which is Asian folk sounds interwoven into doomy black metal.
#46. Feral Light – Psychic Contortions – Released 5/22/2022 on Hypnotic Dirge Records and I, Voidhanger Records – USA
Feral Light continue developing their own unique black metal sound with this release, and I keep eating it up. This is one of those bands I've been able to follow since their first release. It's been fun to witness their evolution.
#45. Tuskar – Matriarch – Released 2/25/2022 on Church Road Records – UK
Desert rock. Sludge rock. Southern psychedelic doom. Any of these could apply. All I know is that I pick up strong Baroness vibes from this album, which is a good thing in my books.
#44. Ocean of Ghosts – I Am Awake And My Body Is On Fire – Released 11/18/2022 on Fiadh Productions, Vita Detestabilis Records, and Realm and Ritual – USA
Powerfully emotional sludge doom from the individual behind Bury Them and Keep Them Quiet. This album is incredibly moving.
#43. No/Más – Consume / Deny / Repent – Released 4/29/2022 on Closed Casket Activities – USA
Fantastic grindcore-and-more from this band. They've been getting plenty of notice this year, but they deserve plenty more. This album rips!
#42. Sisyphean – Colours of Faith – Released 5/27/2022 on Transcending Obscurity Records – Lithuania
Excellent black metal with some dissonance and hints of psychedelia. This is among the cleaner, better produced black metal released last year, but still has plenty of nasty.
#41. Feminizer – Feminizer – Released 11/6/2022 on Fiadh Productions and Vita Detestabilis Records – USA
DSBM is traditionally not my favorite of the black metal subgenres, but this one is very stark and moving. I highly recommend this late year release.
#40. 8 Kalacas – Fronteras – Released 3/25/2022 on Atomic Fire Records – USA
Once upon a time, I was really into skacore. This is like that on steroids. Picture the more ska side of the Suicide Machines mixed with System of a Down, and then with lyrics (almost) entirely in Spanish. This album is way better than that sounds, but that should give you some idea.
#39. Dysgnostic – Scar Echoes – Released 11/11/2022 on Transcending Obscurity Records – Denmark
When I wrote a review for this album, I said it was the best release on that label so far. I stand by that statement. However, there is a TO release higher on the list. It just came out later. Scar Echoes is a well composed slab of dissonant death metal.
#38. Olim – Ursine – Released 8/26/2022 on Flowing Downward – Canada
More bleak brilliance from this Canadian master of atmospheric black metal. This is also one of several projects with which Joe Caswell is involved. All are worthy of your time. Check them out.
#37. This White Mountain – A Plague Upon The Earth – Released 11/4/2022 on Fiadh Productions and Vital Detestabilis Records – USA
Wintry black metal of the highest order. This release in so bleak. Ice runs through its veins.
#36. Helpless – Caged in Gold – Released 3/25/2022 on Church Road Records – UK
This one came my way courtesy of a label subscription on Bandcamp. I'm glad I decided to add the label to my list of subscriptions or I would have missed this monster. Caged in Gold sounds like mathcore to me, but we're getting into genre descriptions on which I'm admittedly shaky. Regardless, the album is chaotic and blistering and grabbed me immediately.
#35. Glyph – remind us of the sun – Released 2/28/2022 on WereGnome Records – USA
Of all the shadowy solo black metal projects out there, this one ranks as a consistent favorite. Breaking the mold by noticeable use of the bass and strong psychedelic tendencies, this one has been on my radar for most of the year.
#34. Putrescine/Kosmogyr – Desolate Tides – Released 9/23/2022 on Tridroid Records – USA/International
This split was a revelation to me. It ended up being the only split to appear on this list, though there were some others in strong contention. I've been a fan of the US-based Putrescine for while, and they certainly don't disappoint here, but it was the duo Kosmogyr (one member in Shanghai, the other in Prague) who really put this over the top. Top form death metal meets top form black metal on this one.
#33. Negativa – 04 – Released 1/28/2022 on Mystískaos, Dissociative Visions, and Nebular Carcoma – Spain
Black metal straight from the void. 04, like all the releases by the band, is an offering to nothingness…or maybe from nothingness…or maybe both. Deeply meditative, the album transport the listener to the other.
#32. Tzompantli – Tlazcaltiliztli – Released 5/6/2022 on 20 Buck Spin – USA
Bludgeoning death metal not for those with a weak spine. This started as the solo project of Bigg o))) from Xibalba, but has rounded out as a trio. The band mixes ancient Mesoamerican themes and sounds with death metal approaching war metal to both beautiful and punishing effect.
#31. Fell Ruin – Cast In Oil The Dressed Wrought – Released 11/11/2022 on Tartarus Records and Death Psalm Records – USA
Michigan native are back with another avant garde masterpiece of bludgeoning black and death metal. As is commonly the case, the album is difficult, almost daring the listener to break through the barriers to understand what is going on. The payoff is rich for those who do.
#30. Blackbraid – I – Released independently on 8/26/2022 – USA
There is a lot of well-deserved hype surrounding this album. While it doesn't push the boundaries of the genre much, it is a well-written black metal release with tons of earworm riffs. For an album which caused me to drop a bunch of money for one of the premium merch packages to sit this far down, speaks volumes to what's coming on the rest of the list.
#29. Chadhel – Failure // Downfall – Released 12/16/2022 on Nihilocus Records, Helldog Records, and Give Praise Records – Canada
Chadhel are back with another face melter. Bizarre (in a good way) riffs, raging blasts, and obliterating vocals demolish the listener into blessed oblivion. Chadhel are must-listen grind.
#28. GRAVKVÄDE – GRAV​|​ANDE – Released 4/2/2022 on Transylvanian Recordings – Sweden
Part three of a funeral doom trilogy brings the most massive chapter yet. This Swedish quartet brings the power. I made it less than five minutes into this before realizing I needed it on this list.
#27. Anticreation – From The Dust Of Embers – Released 7/8/2022 on Sentient Ruin – Greece
Absolutely feral death metal from Greece. This album is so grimey in all the right ways, which is expected considering the label responsible for the release. Sentient Ruin always brings the best nasty stuff.
#26. Wraithstorm – Unseen & Unfound – Released Independently 4/1/2022 – USA
Unseen & Unfound is a massive single track funeral doom album filled with power and pain. The project features Alicia Cordisco (she/her) and Lux Edwards (they/them) and touches on, among other things, their longtime friendship and their shared transgender experiences. Give yourself thirty-seven minutes to listen to this emotional masterpiece…and then do it again.
#25. Inanna – Void of Unending Depths – Released 4/25/2022 on Memento Mori – Chile
The top half of the list starts with the Chilean masters of death metal Inanna. I've seen this album mentioned many times since it's release, every mention positive, and every one deserved. It's just so rock solid!
#24. Barrel Bones – Shake Rattle Roll – Released independently 2/1/2022 – USA
Probably the most out of place album on this entire list, Barrel Bones starts off a run of three West Michigan artists. The band plays straightforward blues rock with stellar riffing and top notch vocals. Really, front to back, Barrel Bones is excellent.
#23. Jesus Wept – Psychedelic Degeneracy – Released 3/11/2022 on Redefining Darkness Records – USA
It seems the metal world is starting to catch on to what the metal world knows: Jesus Wept rips! Incredibly well done Carcass-worship. Here's hoping a full length is coming soon. Come on guys. I know you have one in you.
#22. Ghost Dance – 1000 Instances of Grief – Released 8/20/2022 on FTAM Productions – USA
Harrowing harsh noise from West Michigan. TW: The artist uses samples which speak to the horror of the bodies found at former Residential Schools throughout Canada. 1000 Instances of Grief is an important listen, and it's well made, but it is a difficult listen.
#21. Benthik Zone – εἴδωλον – Released 1/28/2022 on Onism Productions – Portugal
This release by the hauntingly strange Portuguese black metal band was the very first release to get AOTY attention from me, and it stayed on the list all year. The project in consistently exceptional with a unique murky depth to their sound.
#20. Desolate Shrine – Fires of the Dying World – Released 3/25/2022 on Dark Descent Records – Finland
Desolate Shrine are without a doubt on of the best and most consistent death metal projects from the last several years. They share a member with Convocation, probably my favorite current funeral doom band. Desolate Shrine combines atmosphere and power in very moving ways.
#19. Trhä – Vat Gëlénva​!​!​! – Released 11/18/2022 on Canti Eretici – Finland
Trhä is as hyped as they come right now, and also incredibly prolific. I had to choose my favorite of multiple releases this year to include on the list, but I'd recommend diving into all of them. I'm maybe not quite as hyped on the project as some others, but it's still such a unique take on raw black metal. 
#18. Hath – All That Was Promised – Released 3/2/2022 on Willowtip Records – USA
Hath had a lot of hype before this album on the strength of the incredible Of Rot And Ruin. All That Was Promised shows them to be legitimate death metal superstars, as limited as that term is in the wider picture of music. This sophomore full length is every bit as ferocious as their prior work, and I'm super stoked about that.
#17. Veilburner – VLBRNR – Released 12/2/2022 on Transcending Obscurity Records – USA
One of the weirdest duos around, Veilburner continue to create compelling, psychedelic black metal of the highest order. This latest album is dizzying in conception and execution.
#16. Tyrannus – Unslayable – Released 4/22/2022 on True Cult Records – Scotland
Absolutely thrashing black metal! Unslayable will make you pump your fist and sing along, swilling your favorite beverage, all while you consider the thoughtful, potent lyrics the band is pumping through the microphone. Roaring bass, thundering drums, and riff after riff complete the brew.
#15. Orm – Intet – Altet – Released 9/30/2022 on Interdisciplinarian – Denmark
Orm didn't write songs…they wrote movements. This album is massive, going over the ninety minute mark. For most bands, that would mean lots of musical fat which could be trimmed. Not for these Danes. Intet – Altet is intense, beautiful, and gripping atmospheric black metal.
#14. Swampborn – Beyond Ratio – Released 6/17/2022 on Hypnotic Dirge Records – Russia
This album is wild! Along with black metal, the Russian band explore many other influences throughout. In my Bandcamp review, I stated that Beyond Ratio was like Miles Davis in comparison to Imperial Triumphant being like John Coltrane. Just listen!
#13. Aerdryk – Met De Drietand Op Mijn Huid – Released 8/15/2022 on Amor Fati – Belgium
One of the things I love about black metal is how it can mentally and transport me into another space when it's done well. This release is an album that does just that. It's transformational. Also one of the best uses of keyboards in black metal I've ever hear. Subtle and haunting instead of overpowering. Black metal bands, take note.
#12. Hegemone – Voyance – Released 9/15/2022 on Brucia Records – Poland
Hegemone is the latest stellar band that this little Italian label has introduced to me. There was some very good sludge released in 2022, but only Voyance made the list. The album is absolutely crushing musically and emotionally.
#11. VOAK – Verdrängung – Released 9/30/2022 on I, Voidhanger Records – Greece
Greek RABM duo VOAK present a sweeping and dynamic black metal album which features a string section. Violin and Viola in black metal? Yes please. The album also features a guest solo by the prolific Ayloss.
#10. Sonja – Loud Arriver – Released 9/23/2022 on Cruz Del Sur Music – USA
This debut Sonja release did indeed arrive loudly on the music scene this year. The band is one of the new projects to feature Melissa Moore. The album is one of the best recent examples of traditional heavy metal. To be honest, I can't remember the last time a trad album grabbed me so hard.
#9. Starer – The What It Is To Be – Released 3/18/2022 on Fólkvangr Records and Onism Productions – USA
It was an earlier Starer release which first introduced me to the incredibly talented and prolific Josh Hines. The atmospheric and subtly symphonic black metal of the solo Starer is probably my favorite project overall of his, but keep scrolling down to find another of his releases in a different style ranked even higher. The What It Is To Be is a tribute to his venerable dog Chewie who, though he unfortunately passed earlier this year, outlived all the vets predictions and saw the release of this album.
#8. Dissolve Patterns – Dissolve Patterns – Released 4/29/2022 on Brucia Records – Belgium
Absolutely enthralling black metal with strong use of strings and an emotional punch. As always, Brucia finds the best stuff. This release has spent a lot of time in my ears this year.
#7. Morrow – The Quiet Earth – Released 3/25/2022 on Alerta Antifascista Records and The Plague of Man Records – UK
Wonderful, powerful, beautiful, and emotional. Those are just a few of the many positive adjectives which can be used to describe the third release by the UK emotional crust collective. Utilizing a string section (cello and violin) along with a plethora of guest vocalists, the band have created another masterful chapter in their story of a post-apocalyptic world.
#6. Desiccation – Cold Dead Earth – Released 6/13/2022 on Transylvanian Recordings – USA
Big, haunting sounds and atmospheres overwhelm the listener on this masterpiece blend of black and doom metal. More melancholy than frightening, the emotions evoked by this trio are terrifying in moments and comforting in others. I'm not sure any of that makes sense…unless, of course, you listen to it.
#5. Chest Rockwell – Mentis Oculi – Released 10/4/2022 on Snow Wolf Records – USA
It's not often that a post-rock release will grab me, but this one has it's claws deep. Earlier Chest Rockwell releases were the product of a full band, but the last few, including this one are done solo by the ever prolific Josh Hines (see Starer above). I don't have a list for individual tracks, but if I did, The Cartesian Theater would take the top spot this year. The whole album, but especially that track, draw you deep into another world.
#4. Ysyry Mollvün – Ysyry Mollvün – Released 2/11/2022 on Avantgarde Music – Argentina
This release has had it's claws in me all year. Mixing black metal with indigenous folk influences from the Selk'nam people of southern Argentina. The album thematically uses the mythological character of K'aux to weave it's spell. Dark and haunting, this is folk/black metal in its highest iteration.
#3. Book of Sand – Seven Candles For An Empty Altar – Released 11/1/2022 on Fiadh Productions and Vita Detestibilis Records – USA
I've been a fan of this strange black-metal-plus-more project for some time. And yet, I was still amazed by what happens on this album. I won't try to describe it here. It must be heard. The only thing to do then, is for you to go listen.
#2. Escape From The Zoo – Countin' Cards – Released 2/22/2022 on Fat Wreck Chords – USA
To be perfectly honest, Countin' Cards spent much of the year as my presumptive #1 and would have probably remained there most years. The Texas collective blends multiple styles of punk into an upbeat, uplifting, and relevant collections of catchy anthems, all of which make you want to sing along. I'm not generally one to learn lyrics. It's never really been my thing, but I can totally sing along to most of this album. It may be my most-played album of the year, helped of course by a fairly early release date. Absolute brilliance which is confirmed by the unanimous approval of many friends who I've introduced to the album.
#1. Ashenspire – Hostile Architecture – Released 7/15/2022 on Aural Music – Scotland
I'm not sure I've ever had a grower like this. To be honest, the vocal style turned me off a bit on my first listen. Now I think they are essential. Hostile Architecture is an abrasive and heartfelt takedown on the horrors of late stage capitalism, done in mind-bending avant garde metal which pulls from many sub-genres. This album has been getting a ton of praise and it's all well deserved. A truly important release that all should hear and digest fully.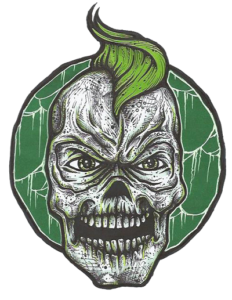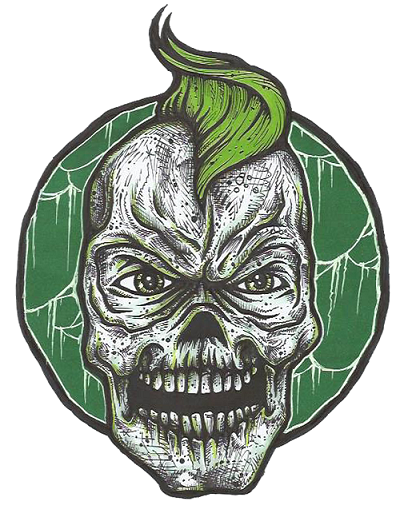 Biography:  Hayduke X has been writing for MoshPitNation since June of 2016. He is also a contributor to The Metal Wanderlust. Prior to joining the MoshPitNation team, Hayduke published reviews on his own blog Rage and Frustration. In addition, he has DJ'ed an online metal radio show of the same name as his blog, written for TOmetal.com, done interviews for Metal Rules, and collaborated with The Art of B Productions to create video interviews with a wide variety of bands.