Welcome to my Top 50 of 2020. As always, the list is a snapshot. It's really difficult to choose 50 favorite albums when you consider over 2000 in a year, much less put them into a coherent order. I'm quite comfortable with this list, but won't claim that it's a completely accurate rendering of even my own subjective opinion beyond the moment of publication. The top is likely to be more stable than the bottom, but really, all bets are off. I have even changed my mind about a number one…once.
A couple of reminders about my own self-imposed rules.
1) I try to keep it all within the wheelhouse of MoshPitNation, so the hip hop I listen to is out. Also out is one of my favorite records of the year, which probably should be in my top ten. Specifically, I'm referring to Spellwind by the Dungeon Synth artist Fogweaver. All of this artists releases this past year are worth checking out, but that one in particular was a rock for me all year. You can listen here.
2) I only consider music I've received promotionally for this list. I had an interesting chat on Twitter with another writer about this issue, who says that I'm gatekeeping by only included music I've received promotionally, and they may be right. For me, it's self-preservation. I'm already listening to over 2000 albums a year. Formal PR is not required. It can be anything from a formal PR campaign to an independent band who sends me their files three at a time unzipped in an email. The level of PR isn't the issue, and I seek out independent DIY bands and labels purposely. It's just a convenient place for me to draw a line.
Without further ado, allow me to present my Top 50 of 2020 in reverse order.
#50 Botanist – Photosynthesis (The Flenser)
How about a black (green) metal band about photosynthesis? Sounds good? Great! Then check out Photosynthesis. The album is excellent. The sound is progressive black metal with significantly more cleans than harsh vocals. I probably haven't haven't given this late-ish arrival enough of my time yet. It's a complex ride. It's also possible that a month from now, I'll wish it was higher on this list. My apologies to the band for not fitting their cover on the image above. There doesn't seem to be a great layout for 50 covers. I do love this cover though.
#49 Ov Shadows – I Djävulens Avbild (Hypnotic Dirge Records)
Ov Shadows plays raging Swedish black metal. The riffs come in waves. The feel is fiery. This album is pretty immaculate. When I'm in the mood for burning, this is an album that is on the short list.
#48 LaColpa – Post Tenebras Lux (Brucia Records)
What a strange, dark experience! I use that term purposely, as Post Tenebras Lux is an experience more than a listen. Nasty blackened grind/doom/noise/drone and more. What a fantastic release with so much to allow to wash over you!
#47 Orôs Kaù – Imperii Lamia Aries (Epictural Productions/I, Voidhanger Records)
Debut album from a mysterious Belgian black metal project. Not much is known about the entity, but the music is a swirling void of darkness and magick. Both suffocating and engrossing, Imperii Lamia Aries will draw you down into the deep.
#46 ATRÆ BILIS – Divinihility (Transcending Obscurity Records)
I'm not a terribly big fan of technical death metal, nor am I a terribly big fan of brutal death metal, but when you weave them together as skillfully as these Canadian newcomers, well…I'm there for that. Technically an EP Divinihility, leaves me wanting more.
#45 Nemesium – Continua (Black Lion Records)
Nemesium is a blackened death metal band from Australia. Sometimes it's really just about the riffs and this album has a wealth of them. The songs are well composed, tightly played, and have enough going on to keep you engaged throughout.
#44 Thecodontion – Supercontinent (Repose Records/I, Voidhanger Records)
Progressive war metal (yes, that's a thing) about prehistoric land masses. Thecodontion play their style of black/death metal with no guitars – only bass and drums. The resulting sound is absolutely punishing, and absolutely fitting for the topic. On this release, they move the style further into progressive and experimental territory.
#43 Begräbnis – Izanaena (Weird Truth Productions)
I honestly never thought I'd see a year where I would put two funeral doom releases on my top 50 (the other is further down). I'm just honestly not into the subgenre that much. Most of it gets boring by the third or fourth riff (joking…a bit anyway). I understand how it can appeal to others, but most leaves me pretty flat. Begräbnis is definitely an exception. This album is gripping. There is so much going on, though certainly at its own slower pace. Trust me. Give Izaneaena a listen.
#42 Fawn Limbs – Sleeper Vessels (Roman Numeral Records/Wolves and Vibrancy Records)
Chaotic grind with elements of noise and mathcore. On Sleeper Vessels, the band do what they do best, which is to mow you over with intelligent nightmare fuel. The album is essential listening for those who like the technical sides of chaos.
#41 Oceans of Slumber – Oceans of Slumber (Century Media)
An incredibly beautiful journey, this self titled album by the Texans highlights their patient, progressive song-writing style, as well as the powerfully beautiful voice of singer Cammie Gilbert. The lengthy journey has a powerful intensity that helps maintains the listeners focus throughout the tracks. Be sure to also check out their cover of Strange Fruit. It is a truly moving cover of a truly important American song.
#40 Bathe – A Field Guide To Dead Birds (Independent Release)
Bathe presents us with a strange, chaotic, tightly wound album thematically about dead birds. Elements of powerviolence and grind come out of left field in unexpected, technical ways. An absolutely suffocating assault in all of the best ways.
#39 Huntsmen – Mandala of Fear (Prosthetic Records)
I've debated how to write about this one, given the elephant in the room. In case you're unaware, I had American Scrap (Huntsmen's prior album) as my number one the year it came out. In fact, it's probably my second favorite album from the entirety of last decade. I've talked about it a lot. Mandala of Fear obviously doesn't hit me in the same way, but I want to say in the strongest terms possible that it's still an excellent album. Everything on this list is. I have the vinyl and spin it regularly. On this release, an ambitious one, Hunstmen once again pair incredible story telling with americana infused doom metal. The vinyl even comes with a post-apocalyptic graphic novel. Listen for yourself and see what you think.
#38 Æolian – The Negationist (Black Lion Records)
Many bands donate riffs for good causes. What makes Æolian special is that they donate their best riffs and their cause is part of their reason for being. Thematically, the Spanish band is consistently about raising awareness of the environmental destruction caused by mankind. Hints of blackening touch the melodic death metal footprint of The Negationist giving it an intensity to match the beauty of the album.
#37 Forlesen – Hierophant Violent (Hypnotic Dirge Records)
First of all, I think I've followed Hypnotic Dirge longer than anything else on this list. They release quality every time, and this Forlesen release is no exception. Doom, drone, ambient, and even dream pop elements merge in a wash of beauty. Yet, there remains a dark undercurrent beneath the surface that gives Hierophant Violent some subtle teeth.
#36 Khar Sulde – The Black Banners Of Cosmic War (Crown and Throne LTD.)
The Black Banners of Cosmic War is a critique of the current and historical barbarity, written on the pages of raw black metal. This is certainly the most raw release to make this list. It has a hypnotic quality to it, which lures you in to the feral darkness. Come with me and, in the words of the promotional material for the album, "…weep for those lost to the unearthly and torturous delights of the human race…"
#35 Temple of the Fuzz Witch – Red Tide (Interstellar Smoke Records)
I've been tuned into this Detroit area since their debut release. I've always thought they were good, you know, for a stoner doom band. For those not reading between the lines, I don't tend to like stoner doom, but TOTFW was still always a pretty enjoyable listen, A go-to when I was in a rare mood for the style. And then I pressed play on Red Tide. Whoa! Right from note one, I was blown away by this album. At this point, it's almost certainly my favorite album in the style. Ever. Also, the final track Ungoliant would be a contender for song of the year, if I tracked such things, and Cimmerian would have a shot at the top ten.
#34 MRTVI – Omniscient Hallucinatory Delusion (Transcending Obscurity Records)
Dissonant, delirious, disturbing, and disjointed, all leading to a deliciously dark and disturbing listen. Alright, enough alliteration. This project is so masterful at taking the essence of black metal to bizarre inner realms in ways that are, well, disorienting. Once again, MRTVI has topped their last excellent release, making OHD my favorite by the project so far.
#33 Leeched – To Dull The Blades Of Your Abuse (Prosthetic Records)
This album is nothing short of a full scale attack. Grindcore, powerviolence, harsh noise, rage, hatred, and disgust blend to create an abrasive entity with destructive intent. There is nothing pretty about this album. No release. No respite. Only dissonant chaos, and that in and of itself is glorious.
#32 Svalbard – When I Die, Will I Get Better? (Translation Loss Records)
Though this album by the UK based melodic hardcore band didn't hit me quite as hard as 2018's It's Hard To Have Hope for a reason I can't even seem to put my finger on, it's still a banger. As with all of their releases, the album is lyrically important and musically excellent. It's definitely part of my definitive "soundtrack for the revolution" playlist, so to speak. Emotional, personal, and profound.
#31 Shagor – Sotteklugt (Babylon Doom Cult)
Mesmerizing blackened doom? Yes, please. This album carries some serious intensity through a claustrophobic atmosphere, but also has enough flourishes of beauty and light to provide a stark contrast. When done well, as this is, that makes the darkness darker.
#30 Sightless Pit – Grave of a Dog (Thrill Jockey Records)
What a strange, dark, and wonderful album this is. In my notes, I have the genre listed as 'experimental'. There are so many influences melded so perfectly that it's hard to know what to call it. Each listen is a dark, harrowing, enlightening, enlivening experience.
#29 Recorruptor – The Funeral Corridor (Independent)
I've seen these Michigan locals a couple of times live and feel they are legitimately one of the best live bands I've ever seen. Their stage energy is next level. They set was tight both times. On The Funeral Corridor, they manage to capture the magic that I see in their live shows. Vibrant death metal with very visceral brutality. Pay attention.
#28 Amiensus – Abreaction (Transcending Records)
An incredibly beautiful album from these Minnesota atmospheric/progressive/blackened metal stalwarts. My favorite from a discography I love. I feel that they really stepped their game up in intensity and emotional reckoning. It feels very tight and cohesive, while still being expansive.
#27 Many Blessings – Emanation Body (Translation Loss Records)
Masterful ambient noise. There's dissonance, ominous atmosphere, engaging rhythms, and more. I'm doing a horrible job of describing this album. Just know that this release from Ethan McCarthy (Primitive Man/Vermin Womb) completely captivated me and continues to do so. It was basically the soundtrack to the book I was reading at the time, though I no longer even remember the name of the book. The sounds are still there though.
#26 Ferus Din – The Great Dying (Tridroid Records)
This one was a real grower on me. I bought the cassette, along with two others, plus a vinyl, but threw it into the cart as almost an afterthought. I almost didn't buy it. I'm glad I did though, as I've been listening to it a ton. The group plays fiery black metal about the end of the world (through environmental catastrophe)….with a flute. Don't worry if that sounds strange. It did to me too. Once it clicked, it really hooked me. Give it some spins yourself.
#25 Feed Them Death – Panopticism: Belong/Be Lost (I, Voidhanger Records)
FTD is a one-man project that quickly jumped to vying for one of my top spots for favorite grind, and grindcore is a genre I listen to a lot. The vision is pretty unique in its particular chaos and particular avant garde approach. Also, be sure to check out the EP For Our Culpable Dead, which I really consider a continuation of this album.
#24 Dumal – The Confessor (Fólkvangr Records)
Top notch USBM that just just everything well. Riffs, rhythms, vocals, passion. It's all here. It's hard to put my finger on a particular superlative, because nothing stands out above the general excellence. The Confessor is a tight, well composed, mesmeric listen that I keep coming back to time and again.
#23 – Editor: We can no longer support this band due to discovering transphobic opinions of one of the members.
#22 The Glorious Dead – Into Lifeless Shrines (Bindrune Recordings)
Hailing from Michigan, the home of MoshPitNation, though quite a bit further north, The Glorious Dead give us a massive sounding American death metal album. There are definitely some progressive touches, hints of Death as an influence, though for my money Morbid Angel is the primary comparison among the US big three. Those riffs are complex and gnarly. Into Lifeless Shrines is a gripping listen.
#21 Kvaen – Funeral Pyre (Black Lion Records)
This record came out of nowhere early in the year, and I'm not the only one that feels that way. I've seen a ton of well deserved praise for Funeral Pyre. Mixing speed metal and viking metal into a black metal base, the one man plus guests project is tight, driving, and well produced. There are riffs for days, catchy melodies, tight rhythms, and a gripping vocal attack. I for one am looking forward to the next offering.
#20 Subterraen – Rotten Human Kingdom (Transcending Obscurity Records)
Rotten Human Kingdom is a massive slab of filthy sludge that calls to task the entirety of humanity over it's destruction of the earth. Feral and hateful, the record is a magnum opus of thoughtful lyrics and destructive composition. There is little of beauty here, which is as it should be for this type of record. Absolutely suffocating.
#19 Folterkammer – Die Lederpredigt (Gilead Media)
Whoa! What a strange, powerful album. Terrible music (as in full of terror, not as in bad) contrasted with powerhouse vocals, sometime operatic, sometimes harsh, make for an immersive listening experience. I don't think I've heard anything quite like this. The closest comparison I have is probably Cradle of Filth, but while I find CoF to be over-the-top theatrical (still fun, for sure), Folterkammer is visceral and terrifying.
#18 Terminal Nation – Holocene Extinction (20 Buck Spin)
If there was a legitimate soundtrack to 2020, it would be this album. Terminal Nation tell the hard truths song by song, and do so in an immediate, in-your-face way. Their brutal mix of death metal and hardcore has certainly been done before, but their particular blend of it is unique, like a carefully handcrafted brick to the temple. Righteous!
#17 Changeling – III (Independent Release)
Fiery black metal that is both raw and melancholy. The riffs by this band are quite unique and their approach is visceral and passionate. Scorched earth black metal. Fist raised in solidarity black metal. II is actually my favorite by the band, but their all close. III, the one released this year (the year I discovered them), earns this spot legitimately. But seriously, go listen to their entire three release discography.
#16 Höstblod – Dikter om döden (Fólkvangr Records)
This Swedish one-man project has once again created a masterpiece of solemn, contemplative beauty. Nilsson is not afraid to mix peaceful elements into his atmospheric black metal. Or perhaps it's really the other way around. Regardless, Dikter is magical album that transports me to a world of emotional reflection with each listen.
#15 Ahna – Crimson Dawn (Caligari Records)
Ahna are a band that I've liked a ton for a long time, since all the way back in my Rage and Frustration radio days over half a decade ago. With Crimson Dawn, I would amend that to say that I love this band. They've taken a huge step up on this album. They're nasty blend of crust and death metal is just a little nastier, a little crisper, played with a little more attitude, and the result is stunningly good. I expected an excellent album, and received an exceptional one instead.
#14 Heads For The Dead – Into The Red (Transcending Obscurity Records)
Another absolute ripper from my current favorite OSDM connected project. Call it OSDM with a nasty modern facelift. This band knows it's roots in both death metal and horror, and it shows magnificently. There are moments on the album that are truly terrifying, even for someone who's heard them a multitude of times. No sophomore slump for these guys.
#13 The Suicide Machines – Revolution Spring (Fat Wreck Chords)
Detroit's political punks are back with an absolute ripper of an album. It's my son's #1 AOTY and I don't hate the choice at all. Intelligent lyrics about a variety of relevant social issues complement melodic punk riffs and rhythms with more than the occasional hint of a ska back beat. More than that, I'm familiar enough with that scene to know that these guys are active in their local community. They walk the walk. Full support.
#12 Neptunian Maximalism – Éons (I, Voidhanger Records)
This NNMM release is undoubtedly the longest release on my list at nearly two and a half hours. Even given the length, it's received many full spins by me. I'm proud to say that I even have the triple vinyl release, which is stunningly beautiful. It's also undoubtedly the strangest release on my list, featuring elements of drone, ambient, noise, tribal rhythms, free jazz, metal structures, and so much more.
#11 Uprising – II (Tridroid Records)
Uprising is a German black metal project, thematically antifascist, that carries a raw melodicism that is music to my ears. The earnestness of the vocals matches the passionate savagery of the music perfectly.
#10 Feminazgul – No Dawn For Men (Tridroid Records)
Righteously angry feminist themed black metal that is equally capable of utter blackened fury and folk-ish beauty. This album is a revelation. One of the really stellar finds for me this year. This two woman project is a must listen.
#9 Ixachitlan – Eagle, Quetzal, and Condor (Night of the Palemoon)
Indigenous black metal from somewhere in the United States. The metal leans raw with traditional folk instruments deftly woven into the sound tapestry. I managed to get one of the cassettes before they sold out. The packaging is among the best that I've seen for the format. For any format really. Engaging and hypnotic.
#8 Wake – Devouring Ruin (Translation Loss Records)
What happens when one of your favorite modern grind bands makes a progressive sludge records instead? It turns out to be their finest album yet. Devouring Ruin definitely spent some time in the top spot until others bump them down. I would have no qualms at all having this record there still. The quality is there. Give it several long listens.
#7 Convocation – Ashes Coalesce (Everlasting Spew Records)
As on their debut album, Scars Across, the Finnish duo distill raw emotion into a tension filled brew of darkness and depression. Though this is further down the list than that debut was in the year it was released, I actually prefer Ashes Coalesce, but it's really by a hair. I just had more albums that really spoke to me this year. If you haven't already, listen to both albums from this duo.
#6 War On Women – Wonderful Hell (Bridge 9 Records)
Powerful intersectional feminist punk rock. I can't really express how much I love this album. The music is so passionate, the lyrics so intelligently written, and the massage so important. As is so often the case, amongst the righteous anger, there is a great deal of hope here. I hope everyone hears this album.
#5 Mystras – Castles Conquered and Reclaimed (I, Voidhanger Records)
Fiery medieval black metal from the mind behind Spectral Lore. Ayloss covers traditional folk songs alternating with original material. The entire album tells tales of medieval times from the perspective of the downtrodden, the peasant class, if you will. Still imaginative, but more raw than Spectral Lore (which also released a magnificent joint album with Mare Cognitum this year), Mystras has quickly become my favorite project from the prolific artist…and that's saying something.
#4 Vile Creature – Glory, Glory! Apathy Took Helm! (Prosthetic Records)
Already a project that I love, this Canadian duo reaches both new highs of beauty and new lows of wretchedness. I would propose that decades from now, this album will be looked upon as a defining one for the band.
#3 Napalm Death – Throes of Joy in the Jaws of Defeatism (Century Media)
Sixteen albums and innumerable other releases into a decades long career, Napalm Death prove once again that their so-called career renaissance (I'll die on the hill that there are no actual bad Napalm releases…just some that are better) is not an aberration at all. On my discography list for the band, this exploratory, yet still intense album comes in at number three. They continue to explore, evolve, and stand for important things.
#2 Yaotl Mictlan – Sagrada Tierra del Jaguar (American Line Productions)
Sagrada Tierra del Jaguar is a massive album that came out of nowhere for me. With a decade since the last release, this wasn't on my radar at, but it's steadily moved up this chart since I first heard it. The album features some of the best black metal I've ever heard with traditional influences from pre-Columbian Mexican cultures both musically and thematically.
#1 Yovel – Forthcoming Humanity (Independent)
I've written and spoken a lot about the politics of this album already, and how I stand in solidarity with their message. Let me assure you that the music is also top notch. Excellent black metal with samples and well crafted acoustic parts.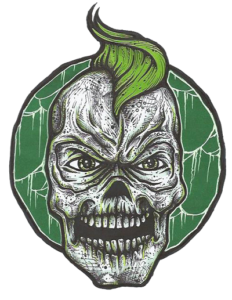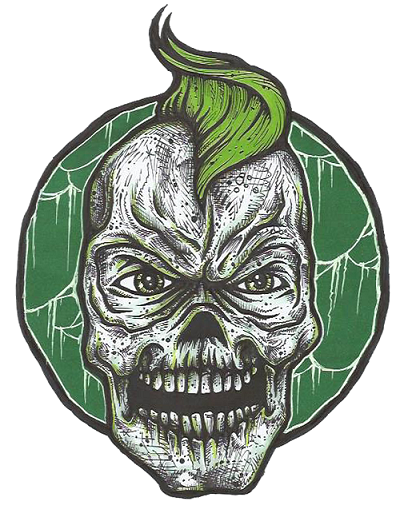 Biography:  Hayduke X has been writing for MoshPitNation since June of 2016.  Prior to joining the MoshPitNation team, Hayduke published reviews on his own blog Rage and Frustration. In addition, he has DJ'ed an online metal radio show of the same name as his blog, written for TOmetal.com, done interviews for Metal Rules, and collaborated with The Art of B Productions to create video interviews with a wide variety of bands.