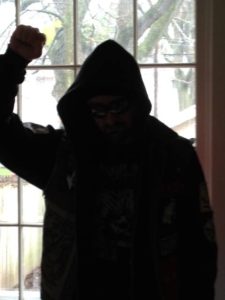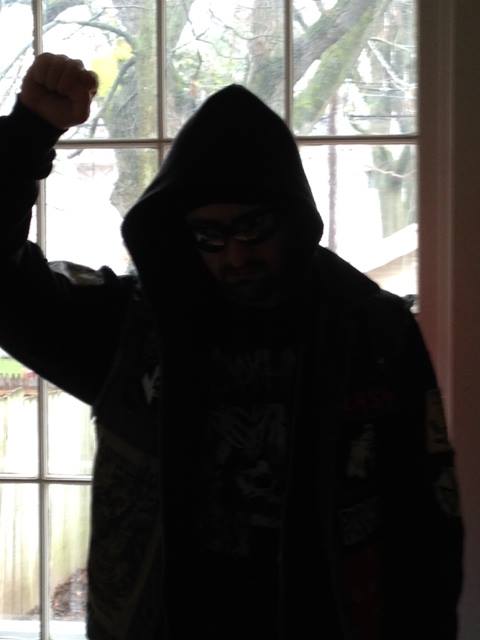 Here we are again, ready to look back on another year of music. In my opinion, 2018 was an outstanding year for metal, if you knew where to look, though I've heard differing opinions on the subject. For me, I could probably do an alternate Top 50 and still be very satisfied with the list. I have had an enormous amount of trouble narrowing down my 2018 list down to just 50. There are many worthy albums being left off and several that received quite a bit of buzz that I didn't get to in time. As is always the case, I've settled on these 50 albums, but this is a snapshot in time. By tomorrow, I'll want to make at least five changes. As I sit here entering these on New Year's Day 2019, I've decided that it's time to stop messing with the list and just get these entered for posterity. In addition to highlights, there were some lowlights as well. At least two labels that I love and know I can rely on have shuttered or are shuttering their doors. We have said goodbye to Halo of Flies Records already and Fallen Empire Records has posted it's final announcement as of this writing. Several big name releases that I was very excited about completely underwhelmed me. I won't name any names. There were a handful that I loved, though not all of them made the list when it was all said and done. I was introduced to many new bands and many new-to-me bands. This was the year that I discovered both Hate Eternal and Deathspell Omega. I know – my listening habits have been strange over the last 25 years. Anyway, I've rambled enough. Leave me comments. What do you think?
1) Huntsmen – American Scrap – Prosthetic Records
Released towards the end of February, American Scrap grabbed me from the beginning. It has been years since an album has spoken to me so clearly, so often, so consistently, and so completely. I have listened to this album far more than anything else I've heard this year…probably this decade. The album alone is enough to win album of the year (even in a year of very strong contenders), but add to that a top-notch live performance, a stellar interview (my personal favorite that I've done), and four guys that all seem like genuinely great people, and this choice is just that much more impeccable. Here on their debut album, the Chicago-based Huntsmen use elements of Americana in their music to seamlessly weave stories of the American dream into what is ultimately a Doom record. The album is emotional, vibrant, dynamic, and flawless. This is one of those special records that only comes around once in a long while and it's received far to little notice. I'm doing my part to change that.
2) Convocation – Scars Across – Everlasting Spew Records
With the glowing review I gave above, you might think that there was a huge drop between one and two on this list. That is certainly not the case. The Finnish duo has created a dynamic and mesmeric slab of Funeral Doom/Death metal that gets it's hooks into you and refuses to let go. When I hit play on this album, my psyche essentially forces me to listen all the way through. Scars Across has also had a ton of plays for me. I would go so far as to say that this is the best Death/Doom record I have heard. Ever! The dark melancholy has some ominous bite to it that makes the hairs on the back of my neck stand up. There is immense subtly on the album. Like all in the genre, the pace is slow, the mood is monolithic, and yet Convocation have managed to cram an immense amount of dynamism in the parameters given. Scars Across is darkly glorious!
3) Yovel – Hɪðəˈtu – Independent Release
The debut album by Yovel very nearly took the number two spot. It is certainly (in my opinion) the most important album released this year. Like The Unlawful Assembly (Dawn Ray'd) last year, Hɪðəˈtu is a clarion call to action against oppressors everywhere. If you've been following me at all, you know I stand in solidarity with all those oppressed and especially with those who would fight against oppression. In the liner notes of the CD, Yovel describe themselves as #BlackMetalForTheOppressed. Their lyrics are calls to rise against oppression, especially against capitalism and fascism. I would hope we can answer those calls. Lyrical content aside, this initial offering is a well wrought black metal album. There are samples (pointed) aplenty, but there are also outstanding riffs, monstrous blasting, and vocals that carry a visceral passion, but remain ultimately decipherable. The choices made in the composition of this album show accomplished musicians, as the music carries you on the journey of discovery necessitated by the lyrics. Top to bottom, a triumphant call to action!
4) Funeral Mist – Hekatomb – Norma Evangelium Diaboli
Funeral Mist is another pretty well known project that I just discovered this year and I have become a huge fan. More than any other album or band, I've talked about Funeral Mist – Hekatomb this year. Part of that is that I've had more people engage with this album than others. Part of it is how taken I was with it from first listen, leading to me posting about it a bunch. I've already seen this album figure heavily in several other AOTY lists and it is certainly worthy. It has all the qualities you'd look for in a number one actually. It's multi-dimensional. Each riff, each drum stroke, each lyric seems to be placed there for a purpose. The entire album feels like it's telling a story. The fourth album by this entity, Hekatomb is my favorite of an exceptionally strong discography. This one is done completely by Arioch (the Marduk vocalist) his second solo effort, with the others including other members. Perhaps that's what makes the vision here so unified. Take the time to soak this all in. There is a lot going on in this masterpiece.
5) Hate Eternal – Upon Desolate Sands – Season of Mist
The seventh full length for this American Death Metal monster was my introduction to the band. (I know – I hang my head in shame..) As they say, better late than never. This album is so good, that it sent me deep into Floridian's discography. While there were actually a couple of others that I liked marginally better, all three are essentially top albums. Upon Desolate Sands takes a couple tracks to get going for me, but when it does, it kicks in hard. It's a bit like riding a top notch roller coaster. You start out climbing the hill, anticipation building as you survey the sky, the surrounding landscape, and the track you're about to drop into. And then, you top that rise and are completely gripped by the sharp twists and turns. The dissonant madness that Hate Eternal sets down here is exceptional in it's journey. There's no time to breath until you hit the end. By that time, all you want to do is ride it again.
6) Fórn – Rites of Despair – Gilead Media
I've been following this Boston quintet for awhile and was blown away by the leap they made with this album. Rites of Despair showcases remarkably mature song writing where every nuance helps the listener feel the depth of pain of the song writer(s). Fórn, on Rites of Despair, has crafted a ponderously destructive slab of nihilism that runs for over an hour, and yet never seems to drag. When I listen to this album, especially in headphones, it is hard to do anything else. It just forcibly captures my attention. Throughout the release, savagery and a painful melancholy are at war with each other, which is sort of my natural reaction to the modern world. Should I rage against the horrors around us or should I go sob in a corner. Rites of Despair may very well be deconstructed madness.
7) Due to continued research into labels that support racist and/or NSBM values, I have discovered that this is a choice I can no longer support.
8) Nigredo – Flesh Torn – Spirit Pierced – Transcending Obscurity Records
After an EP in 2015, the savage Greek duo Nigredo released a maelstrom of horror upon the world with their debut full length Flesh Torn – Spirit Pierced. The album released mid-April, but I've had the reviewer's promo for awhile longer than that. Even after consistent and repeated listens, I still don't think I've unpacked everything in here. Across eight tracks in just over 40 minutes, Nigredo have packed a near infinite number of dense, nightmare riffs, underpinned by percussive terrors. This could form the basis of a soundtrack to a horror movie – not a simple slasher either. There is incredible complexity of composition here. Flesh Torn – Spirit Pierced is not a one listen album. On a single listen, it just feels like you've run headlong into a brick wall. You've got to let the torrent wash over you, like the chaotic ocean waves of a hurricane, and then go back and bear down to a near molecular level. Prepare to have your brain re-written.
9) Svalbard – It's Hard To Have Hope – Translation Loss Records
Long running UK based political hardcore band have hit another home run here. In an online conversation, a friend made a point that the lyrics are too blunt. I disagree. The bluntness is part of the beauty of this album. They stand up to the oppression and hypocrisy of our world and scream every ounce of rage and vitriol at it that they can muster. It's Hard To Have Hope is incredibly authentic and incredibly emotional. Every word screamed here is important. The music itself is wrung with pain and love and anguish and hope. It is indeed hard to have hope, but they have it anyway. Through the raging of this album, I find I have hope too. May more of us stand up and scream with them.
10) Heads For The Dead – Serpent's Curse – Transcending Obscurity Records
Rounding out the top 10, we have the new International duo Heads for the Dead with their debut release. In this strange listening journey I've been on through my life, I've never considered myself a death metal fan…until this year. My gateway drug, so to speak, is the HM-2 Swedish Death Metal style, and Serpent's Curse is the best release this year along those lines. Urgent and dark, the album is a kick in the guts with cleats on. The riffs are as varied as they are vicious. The vocals are from some maniacal nightmare creature. Across 36 minutes, the duo takes us on a journey to the depths of chaos. Each listen brings new nuance to light, though the nuance is often in the form of savage brutality. Enjoy the massacre.
11) Scorched – Eclectic Butchery – 20 Buck Spin
Leading the new generation of American Death Metal, Scorched bring the full package. The rhythm section is brutal, yet varied and interesting, pulling the pace forward and backward with whiplash precision. The riffs savage the listener, sometimes as the claws of a great beast, sometimes as a precision scalpel, sometimes as an axe. The riff at the start of Barbarous Experimentation alone are worth the price of admission. The vocals sound as if spewed forth from the maw of a demon lord. In my opinion, there is a new wave of death metal breaking forth in the United States, taking what was given by their forefathers, and using those vile creations as a strong starting point. Scorched is the band leading that charge.
12) Kåabalh – Kåabalh – Dolorem Records
Speaking of burgeoning scenes worthy of further investigation, there is something special brewing in France among Death Doom bands. Arriving at the end of October, the self-titled debut Kåabalh hasn't marinated quite as long as some of the others on this list, but it certainly took my psyche by storm. The quartet weave a forty minute long spell of dejection and destruction. Both musically and emotionally heavy, they avoid the brutality of straight up death metal, but are every bit as vicious in their darkness. They come at you sideways with their layers of despair and leave you hopeless, forlorn, and…wanting more.
13) Voivod – The Wake – Century Media Records
Let me just start by saying that I love Voivod. I always have. Every album. Every incarnation of the band. They are the greatest Canadian band of all time, and I know that's fighting words to some out there. On The Wake, my favorite Canadian musicians have written a prog metal record with plenty of drive and a continued multitude of riffs. The story told is bizarre, of course, but let me remind you that we are discussing Voivod. The album covers a lot of ground in 56 minutes and I would submit that it never drags and has no weak moments. Blistering riffs or good grooves all work in the weirdness. Bring it on!
14) Due to continued research into labels that support racist and/or NSBM values, I have discovered that this is a choice I can no longer support.
15) Ferum – Vergence – Everlasting Spew Records
Vergence is such an immediate album. Listening to this debut EP is like engaging in bare-knuckle boxing. It's so real and it hits so hard. Hailing from Italy, the power trio play the nastiest, crunchiest, truest death metal I've heard all year. Taken part by part, you can pick band that top them. More intricate riffs. Faster blasting. More understandable growls. Taken together, they are invincible. A couple of years ago, I received a promo from a band that claimed they were making metal dangerous again. They didn't. The album actually made me laugh. Listening to this debut by Ferum, however, brought that phrase back to mind. They are the most visceral, most thrillingly dangerous band I've heard all year. Strong musicians, but no frills. All guts, no glory. May Ferum bring us more soon.
16) Gourmand – Blossoming From The Grave – Independent Release
The Kansas City quintet have created a masterpiece with their sophomore full length release. A big shout out to Haldron for bringing them to my attention. Months ago, he told me these guys deserved more attention and we agreed to write a joint review. I then promptly dropped the ball. The review has never appeared and the blame falls squarely here. That's unfortunately what happens to me too often as this passion of mine is relegated to last place on the priority list. It does nothing to pay the bills, so I can't justify it otherwise. Back to the music. Blossoming From The Grave has some parts a little too 'modern' for me (chuggy). It more than makes up for what is essentially an issue of personal taste with interesting composition, an intriguing musical journey, and…wait for it…cello (my favorite instrument). An emotive album, Blossoming From The Grave holds it own through repeat listens.
17) Graveborne – 1918 – Wolfspell Records
Back in 1918, there was a war going on. Specifically, the Finnish Civil War, which is the theme of this concept album by these Finnish Black Metal warriors. The quintet weave some folk influence to their ferocious attack, but make no mistake, this is Finnish. Black. Metal. The riffs do the work here, but are ably supported by a strong rhythm section and led forth by the vocalist. The riffs are what tell the story, suggest the emotion, draw your ire, and catch your attention. Though the lyrics are in Finnish (I think), you can feel the story moving forward. This one will continue to be in the rotation going forward.
18) Et Moriemur – Epigrammata – Transcending Obscurity Records
Well, I have a confession to make. I didn't think too much of this album the first time I heard it. I mean, it was alright, but it seemed a bit over the top, a little cheesy. I didn't expect it to be anywhere near my top 50 list, much less the top 20 and the second highest ranked Transcending Obscurity title. Epigrammata kept calling me back though. With each listen, I heard a new nuance. With each listen, the exceptional emotion of this creation caught me a little more. Make no mistake, Et Moriemur have not composed a typical metal album. There are choral vocals (woven in with a variety of other styles) and orchestral instrumentation. Fast forward to now and this album has earned it's place in the top 20. I have it ranked too low perhaps. Sometimes, listening to this album in headphones in the dark (the right way to do it) moves me to near tears. The pain embedded in each note is real. There is nothing over the top or cheesy at all. I just didn't understand. Now I do.
19) Abstracter – Cinereous Incarnate – Sentient Ruin/Vendetta/Tartarus/I, Voidhanger/Daymare
These five labels know what's up. Abstracter has never had a bad release. The longer they've been around, the more savage and less accessible their sounds has become, but this Oakland quartet has also become better. This release is a horrifying slab of sludgy doom, viscous black metal, and abrasive crust. The ingredients haven't changed, but the recipe for creation has become more malevolent over the years. Each moment of Cinereous Incarnate opens a doorway into the darkness of the nether. Not evil, but nothingness is the order of the day here. Unrelenting!
20) The Body – I Have Fought Against It, But Can't Any Longer – Thrill Jockey Records
Expand. Contract. Beauty. Pain. Noise. Music. This album shows the long running duo at the top of their game. With their vision, and the help of a wealth of guest musicians, Chip and Lee give us a masterful exploration of the way depression feels. This album is emotional and overwhelming in many ways. As the duo continues it journey towards more and more electronic influences, they also move higher on the pain and realness scale. As I look back on what I have just written, I see that my words fail to capture this album. You'll just have to listen.
21) Dirge – Ah Puch – Independent Release
Ah Puch came out of nowhere for me and hit hard from the word go. The recipe for Dirge's sound seems to be something like five parts the groovy swagger of Graves at Sea, four parts the hateful spite of Primitive Man, and one part the expansive journey of Neurosis. All these influences can be heard, but I'm not suggesting that this Indian quintet is a copy of any of them. They are their own entity. In addition to the gripping sound, Ah Puch is a concept record based on the Mayan god of death for whom the album is named. Mixing Mayan and Aztec mythology with historical events, the album tells the story of Ah Puch during the time of the infamous Hernan Cortez.
22) Ondt Blod – Natur – Fysisk Format
Despite being way out of my current typical wheelhouse (though not so much teenage me), this album ended remaining one of my favorites of the year and getting plenty of plays. Ondt Blod, based in Norway, is a Sami melodic hardcore punk band. Lyrically, the album deals with both the conquest of the indigenous Sami people in Scandinavia and their current situation. The lyrics are in the native Sami language and the vocalist at least is of Sami descent. Musically, the album is fun. It's mostly pretty poppy, but there are moments with some edge. I'm terrible at lyrics anyway, but this is made worse by the lyrics being in another language. Picture me trying to sing along with this as I pump my fist to the beat. Good fun but an important message as well.
23) Wake – Misery Rites – Translation Loss Records
With track after track of relentless Grind fury, these Canadians really bring the heat on this their fourth full length album. The nine tracks here mostly hover around the two minute mark, making them a touch long compared to other Grind, but they sure pack a punch. Elements of Crust and Death Metal make appearances, but a dissonant savagery is the real hero here. According to the band the content here is primarily more personal than political, which is a change of pace from past records. This is ANGRY music. Rot, the fourth track, and Rumination, the seventh,are notable in that they feature Ethan McCarthy (Primitive Man, Vermin Womb) as a guest vocalist.
24)Due to continued research into labels that support racist and/or NSBM values, I have discovered that this is a choice I can no longer support.
25) Windfaerer – Alma – Avantgarde Music
A powerful journey of discovery, Alma weaves a spell of discovery. The album has moments of relentless aggression as well as moments of devout beauty. Here the journey holds precedence. Lyrically, the album is reportedly about moving through life, sometimes aware and sometimes not aware of the forces that guide our path. Alma is an album of massive pondering and is rightly a massive album. A full band performs along with an electric violin to create a soundtrack that is mesmeric. It is the beauty that stands out to me on this album. I'm a sucker for orchestral strings, such as a violin, and Windfaerer uses the violin to perfection, truly embedding it as a part of the bedrock foundation of the album.
26) Stortregn – Emptiness Fills The Void – Non Serviam Records
This shouldn't be an album I like. It's far too techie. Anyone following along at home knows that I'm not moved by much Tech-Death. Perhaps it's because there's a healthy helping of other stuff, including Black metal, but I find myself continuing to go back to this one, and I've had it for over half the year. This Swiss quintet is still a Death Metal band, in my opinion, regardless of other influences. However, they weave everything together so masterfully, that you are hooked in from the start. There are lots more major chord progression than I normally listen to as well, giving the album an epic feel, but they use other nuances to bring darkness to it as well. Emptiness Fills The Void is one to take some time and really dig into. There's lots there. Do yourself a favor and click the Bandcamp link. Read the comment by Cherd of Doom. Whoever this is, they get it!
27) Atavisma – The Chthonic Rituals – Memento Mori
Remember what I said above about French Death-Doom? Let me present Exhibit B. The Chthonic Rituals is a dense monstrosity of riffs and vileness in all the best ways. The pacing is often slow, the way a predator stalks it's prey, and then it attacks in fury! For those times when you need to call forth the darkness within, I recommend Atavisma as your go-to. This might be a good time to point out how tight this list is. At one point, I had this in my top ten and can easily make a case that it deserves it. There's just too much good music this year.
28) Ennui – End of the Circle – Non Serviam Records
The next time you have (nearly) 75 minutes of time to devote to something, let me recommend End of the Circle by Ennui. The duo from Georgia (the one in eastern Europe) hit you hard with all the feels on this Funeral Doom masterpiece. Let's start with genre. Funeral Doom is a genre I rarely listen to. I mostly find it ponderous and boring. My attention wanders. I completely lose track of the thread of the music. Hard to believe maybe, given that this isn't even the first Funeral Doom on my list, but there it is. End of the Circle doesn't check any of those boxes. Yes, it's ponderous, but not at all boring. A glacier is ponderous, but if you have the long view, it is a massive destructive force. That is essentially the case here. The pace is slow, but there are variations, helping to keep your attention. The riffs are enthralling. The percussion is bedrock crawl of the piece. Majestic and confrontational. Take the time.
29) Grá – Väsen – Carnal Records
Tightly woven riffs weave around varied Gatling gun drumming. The vocals are the howls of the damned. Listening to Väsen is a harrowing experience. The Swedish Black Metal quartet give us a draining 41 minutes of obscure horror on their third full length album. Moments of haunting beauty hide in the hateful web, but be wary….they are traps for the complacent listener. Like a Venus Fly Trap, the beauty is bait for catching food for the beast. Malignant and hungry, the beast rises!
30) Cripple Bastards – La Fine Cresce Da Dentro – Relapse Records
There are some bands you just feel you can count on. To be honest, several of those let me down this year, but I know at least a part of that has to do with my own personal taste being different from divergent directions those bands are taking. Cripple Bastards came through big though. The mighty Italian Grindcore quartet goes from strength to strength. This latest album, their seventh full length to go with what feels like about a billion splits, is everything I look for in my Grindcore. Riffs are varied, rapid fire, and often dissonant. The drumming is unhinged. The bass hits like a truck. The variety in vocals is a key point too, which decrepit growls and higher screams of madness. Eighteen tracks in 29 minutes seems about right too. Let me give a formal thank you to Cripple Bastards for giving me just what I wanted from you.
31) Due to continued research into labels that support racist and/or NSBM values, I have discovered that this is a choice I can no longer support.
32) 1914 – The Blind Leading The Blind – Redefining Darkness Records/Archaic Sound
How do you feel about war metal? No, not the goat worshipping obliteration of War Metal, but rather metal about war? I love it (both kinds actually) and 1914 (who I've been a fan of for awhile) is a prime example of the latter. The Ukrainian quintet focus on World War 1, as the name suggests, through a gritty blend of Death Metal and Black Metal. The pacing is ominous, the riffs alternate between the hollowness of lost souls and the obliteration of artillery. The drumming does on nice job of creating and holding interest and is crisp as a sniper rifle. The lyrics tell the story through a vocal style that hits home with it's real emotion. I understand that the band won Ukrainian metal band of the year. I support this choice wholeheartedly. Congratulations and keep it up!
33) De Profundis – The Blinding Light of Faith – Transcending Obscurity Records
2018 was truly the year of death metal for me, and this was likely the album that started it all. Released in May and probably in my hands (reviewer's copy) by February, I took about 11 seconds to be hooked. The Blinding Light of Faith is first and foremost about the riffs for me. They are magical! That's not to say the drums, bass or vocals are shabby. They're certainly not. De Profundis gives us the full package. The axe-wielders really deliver though with riff after riff of metal glory! The release of the video for Martyrs brought some controversy to the band as they dared to question religion (shocker for a metal band, I know), in this case radical Islam. A listen to the whole album though reveals them to be equal opportunity. They call to task the madness of all three Abrahamic faiths.
34) Bind Torture Kill – Viscères – Wooaaargh
This French trio provide an astonishingly thorough massacre of your ears and, for that matter, your psyche on Viscères. Head for the bomb shelter, because this one is apocalyptic. Sheer aggression of riffs, drums, and vocals doesn't let you come up for air. There is nuance on the album, in much the same way a knife can have serrations. It remains sharp and just cuts you worse because of them. Recommended for those moments when you need to break things.
35) Lurk – Fringe – Transcending Obscurity Records
Luxurious. Sensuous. Evil. Dangerous. All of these adjectives can be used to describe Fringe. I recently (about two minutes ago) described it as follows to The Great Mackintosh (a fellow fan): 'It's a mind-bending album. Shakes your hand, offers to get you a beer, puts a roofie in it, and then shanks you with a sharpened brush handle.' I stand by this statement. Lurk has created an insidious beast. It worms it's way into your consciousness uninvited, and then utterly destroys you with it's malevolent beauty. You'll want to be resurrected, just so it can murder you again. Also, this album has perhaps the most beautiful cover of the year and it perfectly fits the music. Kudos to the artist.
36) Wolvhammer – The Monuments of Ash and Bone – Blood Music
I've been on the Wolvhammer bandwagon for a long time and the American quartet doesn't disappoint with their fourth full length. Starting with a brief electronic opening, the first track then hits like a jackhammer, before moving seamlessly into nasty groove sure to call to mind certain sulfurous pits. Through 41 vicious minutes of torment, the band obliterates all in it's path with a certainty 'moste foule'. All layout and artwork was done by the mighty Legerdemain, a favorite artist of mine, just adding to the excellence of this release.
37) Due to continued research into labels that support racist and/or NSBM values, I have discovered that this is a choice I can no longer support.
38) Hamferð – Támsins likam – Metal Blade Records
Filled with aching pain and desolate beauty, Támsins likam is unlike any other album on here, thus making it hard to place. It certainly deserves a spot on the list though as the six members of this Faroe Island project have created a masterpiece. There are calm peaceful moment and clean vocals. There are dark horrifying moments and angered growls. Above all, there is emotion. The album drips with it. Get ready to feel the desolation of this one. There is no escaping it.
39) Death Fortress – Reign of the Unending – Fallen Empire Records
Fallen Empire Records has long been a seriously underrated label, and it now unfortunately seems that it will be a label no longer. Reign of the Unending by the exceptional New Jersey Black Metal trio Death Fortress may be (in my opinion) their strongest release of the year, but there was much excellence to choose from. Several others landed just outside the top 50 for me. Reign of the Unending brings a dense and malevolent Black Metal opus with hints of Death Metal thrown in for good measure. Released on December 26th, I almost didn't include this one, but it gripped me enough for a few repeat spins and a spot here. Excellence.
40) Visigoth – Conqueror's Oath – Metal Blade Records
Conqueror's Oath is definitely an outlier as you look at the rest of my mostly extreme metal list. Visigoth earns this spot fairly though. The album is a refreshing throwback to heavy metal past in it's epic sing along warrior anthems. Prepare to raise your flagons of ale to the choruses and your swords to mighty riffs as Visigoth takes over your household one track at a time.
41) Délétère – De Horae Leprae – Sepulchral Productions
All hail the centipede. The Quebecois Black Metal duo known as Délétère give us another masterpiece of dark madness from the insect mind. The riffs and percussion combine to create chaos, but within there is a dark sanity. Or perhaps that's only the unhinged psyche talking. The sound is rich and varied. It's hard to believe all of this is done by a duo. Quebec hosts one of my favorite Black Metal scenes and De Horae Leprae was a certain highlight from the region this year.
42) Lifelost – Dialogues From Beyond – Transcending Obscurity Records
A triumph for Phlegeton, the single man behind this project (also the vocalist for Death Metal band Wormed). Lifelost is an immersive experience, drawing you through the darkest recesses of your own psyche. Vicious riffs, blasting drums, and feral vocals proves that he knows his way around Black Metal as well as Death Metal. The biggest problem with Dialogues From Beyond is that we need more than 23 minutes of it. Even so, it's an exhausting listen. There is a lot crammed between the covers, so to speak.
43) Throne – Altar of the Dying – Independent Release
Another entry into the conversation regarding the next generation of American Death Metal, Throne (hailing from nearby Jackson, MI) tease us into obliteration with this short, but obliterating, riff fest. Taking cues from the greats of the genre, the quartet step forward shooting from the hip, with both barrels blazing. Relentless drumming, abrasive bass, nasty, dissonant riffs galore, and vocals as varied as they are vile make this a band to watch. What will a full length sound like? I hope to find out soon. Also, go see them live if you get a chance. I did twice last year and can attest to how hard they go on stage!
44) Imperial Triumphant – Vile Luxury – Gilead Media
Prepare yourself. This will be like nothing else you've experienced. The Brooklyn trio has formal jazz training and applies it with a mad dissonance to their brand of Black Metal. Lush and vibrant, dark and savage, Vile Luxury goes between extremes. The experience is mind bending to say the least. Listen loud!
45) Avslut – Deceptis – Osmose Productions
More Swedish Black Metal? Don't mind if I do. Three fifths of Avslut is on guitar duty, and you can tell. Sharp, layered, savage riffs set this album apart from the rest. Production keeps the sensational drumming crisp and the vocals delve deep into your soul. A young band, this is their first full length and they set a high bar for their future. As I've said about other bands, they're not re-inventing the wheel, but it doesn't matter. They've written an engrossing album that drags you bodily down dark paths.
46) Noise Trail Immersion – Symbology of Shelter – Moment of Collapse Records
NTI came to me late in the year, but I'm glad I took the time to listen. I wish I'd had time to give it few more spins though, as it feels like one that could have moved higher on the list. The mix of Mathcore and dissonant Black Metal make this a difficult listen, which is all the more reason for me to love it. Some attempts at this kind of angular chaos fall into a muddy mess of nothing, but Symbology of Shelter has a very visceral passion breathed into it with every note. The Italian quintet are like a wounded animal, in pain and savaging all around them. Brilliant and emotive, this album won't be for everyone, but for those able to feel it, Symbology of Shelter will ring very true.
47) Sadistik Forest – Morbid Majesties – Transcending Obscurity Records
I'm somewhat bothered by how low on the list this one is, as I really do love the album. By the end of each of the many spins, I'm a total believer. The issue is really that it takes until about track three for me to really get into it each time. It's not even that the first two are bad tracks. Objectively, they're quite good. They just don't hit me the same way as the rest of the album. The rest of the album is absolutely ripper! Top notch death metal is what Sadistik Forest brings from the wilds of Finland. Savage and brutal, with just the right amount of groove, Morbid Majesties will get your head banging. This album is for those moments you are feeling especially metal. Horns high!
48) UN – Sentiment – Translation Loss Records
It's quite a year when I include three albums that have Funeral Doom leanings. This is seriously one of my least listened to genres. It seems like every release hit the nail on the head though (there were a couple more stand outs that didn't quite make the list). Sentiment is heavy! Exceptionally weighty even. And that's all before I even talk about the music. As with the others, they drench the album in sadness, shock, pain, anguish, and leave you wanting more. There are no moments of boredom here, even though the shortest track is essentially twelve minutes. On their sophomore release, the Seattle based quartet have composed an album with some edge too. I'll just say that I wouldn't want to be whatever it is that caused these gents pain. There is resolve and anger in the tragedy. When the mourning period is over, they are coming.
49) Just Before Dawn – Tides of Blood – Raw Skull Recordz
The thundering drums, the pounding bass, the riffs, the riffs, and the riffs again, the raspy growls, this is death metal as it should be done. Powerfully emotive and heavy as hell, Just Before Dawn prove you can have it both ways. Like 1914 above, the themes here all have to do with war. Interestingly, Dave Ingram, vocalist, also does guest vocals on one of the 1914 tracks. We've also seen guitarist Jonny Pettersson on this list way up at number 10, where he handles all instruments and composition for Heads for the Dead. Tides of Blood is no slouch though either and is another regular in my rotation.
50) Skjult – Progenies ov Light – Satanath Records
The Black Metal I generally listen to these days leans to the dissonant side. I'm not into Atmo-Black or Raw as much as I used to be and the straightforward variety will probably always be fun, but isn't particularly inventive. Sometimes I find a diamond in the rough though, and Progenies ov Light is one of those times. Pretty straightforward, but leaning to the raw side, one man Cuban project Skjult brings the misery with savage riffs, attacking drums, and bile pouring forth from his throat. Sometimes passion is the key ingredient, as seems to be the case here. The composition and playing is all well done, make no mistake, but I can't find anything in particular that stands out. And yet, the album grips me. Give it a listen. I bet it will grip you too.