Band – Grogus
Album – Four Kings
Country of Origin – USA
Genre – Sludge Metal
Release Date – July 31, 2019
Label – Tridroid Records
Author – Hayduke X
As has been well documented, I'm a huge fan of the metal scene in the Twin Cities (Minneapolis-St. Paul, for the uninitiated). Situated in the northern reaches of the United States, the winters are long and dark. I had one member of a Twin Cities metal band tell me that this was part of the cause for the strength of the scene, because it meant there was little else to do. Today, it is my distinct pleasure to present to you the video for the single Goat Temple by the band Grogus. The track is from Four Kings, the sophomore release by the trio. Coming in at ten minutes long, Goat Temple serves as a somewhat contemplative and almost ambient anchor point in the middle of meaty, yet varied sludge attack. I'll share more thoughts on the album as a whole below, but for now, dive into the dark waters of Goat Temple!
Sometimes sludge is nihilistic fury, as is the case with Primitive Man. Sometimes sludge is a groove cut from the blackest midnight, Graves at Sea, for example. Grogus treads a different path. Four Kings is certainly plenty dark, and there are significant moments of most tracks with a strong groove (they certainly get my head bobbing), but that is not the whole tapestry of the album. Easiest to point out is the monolithic track displayed above, but throughout the album, there are threads of beauty and grandeur mixed into the deep darkness conjured by the trio. The Four Kings of the album title weave a mighty spell of forlorn hope and wanderings in the darkest night.
The band is made up of Jonas Kromer Yela, Danly Lee, and Boone Ipstenu, though I find no indication anywhere of what role each plays. I will tell you this. The drumming is varied, both in terms of time signature and variety of strikes. The tracks lurch forward, driven by this pummeling attack, keeping the listener from guessing the final destination. The bass is a thundering roll and groove, getting you head bobbing, and then cracking you in the jaw. Riffs range from near-psychedelic contemplative waves to raging blackened fury. Vocals rise and fall in mix, while always remaining the deep tortured howl of a wounded animal.
It's fair to say that I haven't talked about much sludge metal this year, but that's because I haven't found too much work talking about. Grogus, then, is an exception to the rule and Four Kings is an exceptional entry into the genre.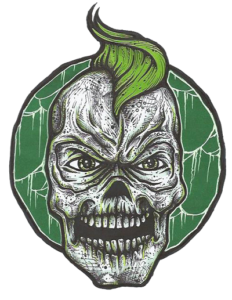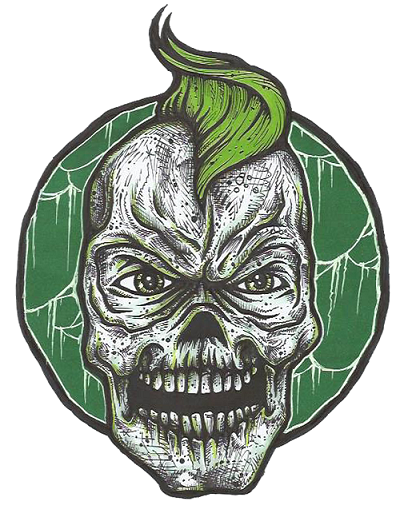 Biography:  Hayduke X has been writing for MoshPitNation since June of 2016. Prior to joining the MoshPitNation team, Hayduke published reviews on his own blog Rage and Frustration. In addition, he has DJ'ed an online metal radio show of the same name as his blog, written for TOmetal.com, done interviews for Metal Rules, and collaborated with The Art of B Productions to create video interviews with a wide variety of bands.