Band – Gravecoven
Album – Coughing Blood
Country of Origin – USA
Genre – Black/Sludge Metal
Release Date – July 11, 2018
Label – Transylvanian Tapes/Godz Ov War Productions
Author – Hayduke X
Gravecoven is a feral project from Oakland and Sacramento, both in California. This review of Coughing Blood, which was released in 2018 (on my wedding anniversary, no less) is long overdue. With all of that said, the most pressing question on my mind is, "Will we be getting more Gravecoven?" You see, this release is exceptional, but it's only four tracks long. The world needs more Gravecoven!
The project features James Rauh on vocals, one of half a dozen or more that he is a part of, in addition to being the brains behind Transylvanian Tapes (if you don't know the label, you should really rectify that ASAP). His raw barks and howls are visceral and animalistic, calling forth images of undead predators on the hunt. The rest of the duties fall to Phillip Gallagher, a band mate of Rauh's in Swamp Witch, in addition to this project, and he handles it all masterfully. Destructive riffs meet explosive bass meet nihilistic rhythms for a soundscape of utter torment. The whole album is bleak and hopeless, yet incredibly, viscerally powerful.
The cover art features two figures in black hoods and robes standing in front of a hilltop. Though their forearms are raised to waist level, no hands are visible. Neither can faces, or really anything actually human be seen. The picture is disturbing in a subtle way. The music of Coughing Blood is the sonic representation of this image in many ways. It is, however, much like an iceberg. What we see only presents a relatively small fraction of what we experience if we engage with it. Full engagement brings a deeper, darker, colder level of chaotic doom. Experience the iceberg.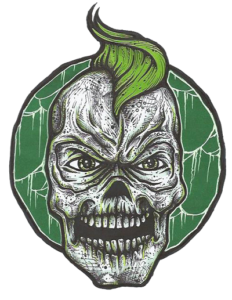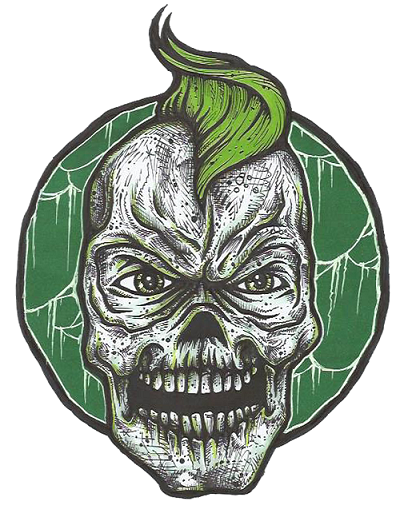 Biography:  Hayduke X has been writing for MoshPitNation since June of 2016.  Beginning in 2018, he also began writing for VM Metal Underground. Prior to joining the MoshPitNation team, Hayduke published reviews on his own blog Rage and Frustration. In addition, he has DJ'ed an online metal radio show of the same name as his blog, written for TOmetal.com, done interviews for Metal Rules, and collaborated with The Art of B Productions to create video interviews with a wide variety of bands.