Band – Front Line Assembly
Album – Wake Up The Coma
Country of Origin – Canada
Genre – Industrial
Release Date – February 8, 2019
Label – Metropolis Records
Author – Hayduke X
Way back in the mid-90's, I went through a phase where I was really into Industrial music (thanks Brett). Of the many acts I was into at the time, my favorites included The Swamp Terrorists, Skinny Puppy, and (above them all) Front Line Assembly. Hard Wired was certainly one of my most listened to albums. As I did with much music through the later 90's and 2000's, I lost track of the project. I actually didn't even know they were still making music (and shame on me!) And then I saw a different friend posting about the new FLA album on Facebook, and I knew I wanted a shot at reviewing it. Big thanks to Metropolis Records for helping to make that happen.
Now that we have all of that detail stuff out of the way, let's talk about the music. I should perhaps mention that my tastes have changed dramatically since Hard Wired. I listen to primarily black and death metal these days. How well can a near club worthy sound stand up against the extremity that makes up most of my current listening? Very well, it turns out. One of the reasons that FLA stood above the rest back in the 90's (including the harsher and more chaotic Skinny Puppy and The Swamp Terrorists) is the eeriness of their music. It's all about contrasts. Wake Up The Coma, like the rest of their music, is a study in contrasts. It's pretty accessible, yet there is a nasty streak running just below the surface. It's like wandering through a beautiful mountain meadow on a warm, sunny day, all the while knowing that there is a rouge grizzly in the area that has already killed three campers.
The rhythms continue to hit just right. The samples and tones are just slightly, beautifully off. In addition, FLA has always had a strong social conscience underlying what they do, which shows up in dark ways in the lyrics. Take this line from Arbeit: Just my final message. Humans ruined the earth. Pretty blunt and a message I can certainly get behind. Other highlights include a cover of Amadeus (Falco) which features Jimmy Urine, and guests which include Robert Gorl (DAF), Nick Holmes (Paradise Lost), and Chris Connelly (Revolting Cocks, Cocksure). Each brings a bit of their uniqueness to the album. I'm glad to say FLA is back on my radar. I now have some serious work filling in the intervening years.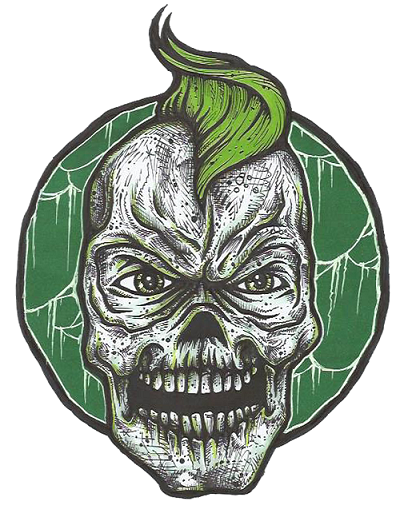 Biography: Hayduke X has been writing for MoshPitNation since June of 2016. Prior to joining the MoshPitNation team, Hayduke published reviews on his own blog Rage and Frustration. In addition, he has DJ'ed an online metal radio show of the same name as his blog, written for TOmetal.com, done interviews for Metal Rules, and collaborated with The Art of B Productions to create video interviews with a wide variety of bands.