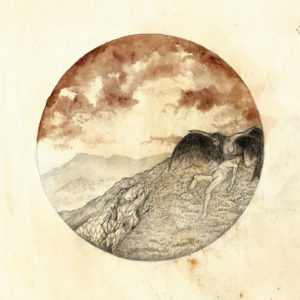 Band – Fórn
Album – Rites of Despair
Country of Origin – USA
Genre – Black/Death/Doom
Release Date – September 21, 2018
Label – Gilead Media
Author – Hayduke X
It was late evening when Hayduke sat down with his laptop. The kids were asleep. His wife was out at an event. All his necessary family, career, and life responsibilities were taken care of for the moment, and he wasn't feeling too exhausted, so he decided to spend some time listening to newly received promos and maybe try to hammer out a review or too. First on the list was Rites of Despair by Fórn. He actually hadn't liked the band's initial release much, but they had been steadily growing on them since then. He was eager to hear how they had grown with this new release.
Rites of Despair starts with what is essentially an introductory track, though it is essential to creating the mood of the album going forward. A female voice gives throat to beautiful, yet agonizing sounds, as the ambient music builds beneath her. 涂地, as the track is titled, shares little musical similarity with the rest of the album, though it is an absolutely necessary harbinger of the emotions which will unfurl through the remainder of the hour plus album. Without wasting a moment, Fórn take every necessary second to create a mood made heavy by both what is played and what isn't. As is suggested in the fictional paragraph above, Fórn, for me, started off slow, but have they ever hit their stride!
Settling into the comfortable corner of the couch, Hayduke turned his computer on, logged in, and plugged in his headphones. Firing up Music Bee, he jumped to Fórn and clicked the play button. Immediately Hayduke found himself melting into a mental world of beauty and deepest anguish. Over an hour of darkest musical bliss through the deepest valleys of the musical abyss awaited him. He closed his eyes and let his mind wander…drift with the caustically melodic riffs. He was lost to the composition of pain.
Hailing from Boston, MA, right here in the USA, Fórn is a quintet featuring two guitarists (Joey and Brandon), a rhythm section made up of a drummer (Chris D.) and a bassist (Brian), and a dedicated vocalist (Chris P.). Stylistically, they coax out a bleak, sludgy doom with elements of black and death metal here and there as well. I would suggest that labelmates Hell are their closest spiritual cousin in terms of how the music makes you feel, though Fórn creates a more melancholy sense of desolate hopelessness in comparison to the utter nihilism of Hell that has us reaching for razors.
Two rooms away, a random spark landed on the lint in the dryer trap, as a dark load spun, drying. Soon a small flame formed. Hayduke's wife walked in, and past the dryer moments before a small explosion of flame popped out, lighting the nearby wall. She grabbed the fire extinguisher, yelling for help, and tried to put out the now healthy blaze, but it was too little, too late. Next she ran to the kid's rooms, yelling at Hayduke to get up and get out on her way past. As she grabbed the kids and got out through the back door, Hayduke, eyes still closed, nodded his head in total immersive rhythm with Rites of Despair.
Though terrifyingly bleak, Rites of Despair is hypnotically catchy. From start to finish, I want to sit with my eyes closed, in a dark room while the music pervades every fiber of my being. I would walk away a changed man I would wager. The music just refuses to let you go. Be warned that this will not be an album you can easily listen to a track at a time. Give yourself the mental room to let it capture you, then drift away…
Soon, the fire jumped out of the laundry room, through the kitchen, and into the living room, where Hayduke sat, mesmerized by Rites of Despair. A chunk of ceiling collapsed onto the couch, just a couple feet down from where he sat, still somehow unaware of the raging chaos around him. The evil tongue of the fire beast licked ever closer, until the sleeve of Hayduke's favorite Yovel hoodie blazed with the hungry red-orange light. Even as the flames consumed him, Hayduke nodded along, until there was no more…
Recommendation – Fórn has become everything.
Rating – 5/5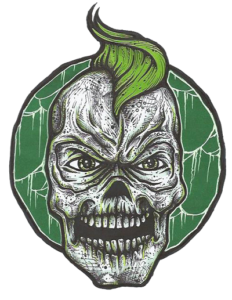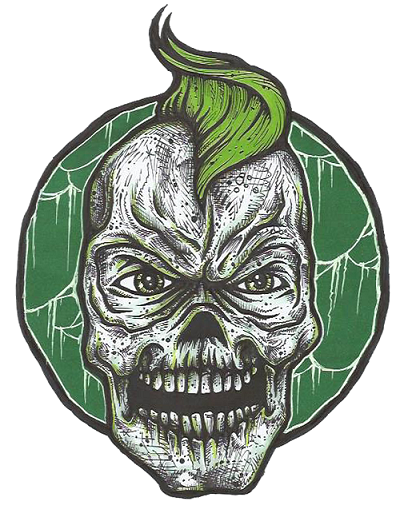 Biography:  Hayduke X has been writing for MoshPitNation since June of 2016. Prior to joining the MoshPitNation team, Hayduke published reviews on his own blog Rage and Frustration. In addition, he has DJ'ed an online metal radio show of the same name as his blog, written for TOmetal.com, done interviews for Metal Rules, and collaborated with The Art of B productions to create video interviews with a wide variety of bands.