Band – Citizen Rage
Album – Harsh Reality
Country of Origin – Canada
Genre – Hardcore Punk
Release Date – May 17, 2023
Label – Cursed Blessings
Author – Hayduke X
Calgary hardcore punk band Citizen Rage are getting ready to finally release their debut full length after six EPs. Before the (excellent) full album drops though, they are blessing us with a video for the track Walls, a screed about mental health and big pharma. The video itself feels vintage, like it could have come from MTV in the 80s. Though by no means an imitation, it reminds me of the video for Institutionalized by Suicidal Tendencies. It captures that era visually, in addition to similar themes. I wonder if Citizen Rage could use a pepsi. Check it out for yourself, then drop below for my full review.
Harsh Reality features ten tracks of relentless old school hardcore punk, with some crossover appeal. The band is unapologetically political, standing up for LGBTQ+ rights, questioning capitalism, and hints of revolution, in addition to several songs exploring mental health issues. For example, the song in the video above includes the lines:
I've been wasting my time.

With pharmaceutical lies

Prescribing my torture

These tears I can't hide.

The pressure is building.

They're killing my mind.
The ten tracks are aggressive, but carry some groove as well. I'm sure moshing would be fun at a Citizen Rage show. The bass breathes bounce into the song, meshing with ominous guitar and relentless drumming. Several vocalists take their turn to shout out the lyrics, with some gang vocals in some parts. There's also a cover of a fantastic song by one of my favorite Canadian punk bands (or punk bands period), but I'll let them reveal that in their own time. Worth the price of admission alone.
Harsh Reality is fun. The topics are serious for sure, and should be taken so, but the music is fun and there are moments of positive solidarity as well. I'll leave you with one such moment from the song Look For Me in Darkness:
I'm in this darkness with you

I'll be your flame.
Preorder the album here.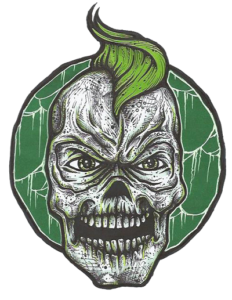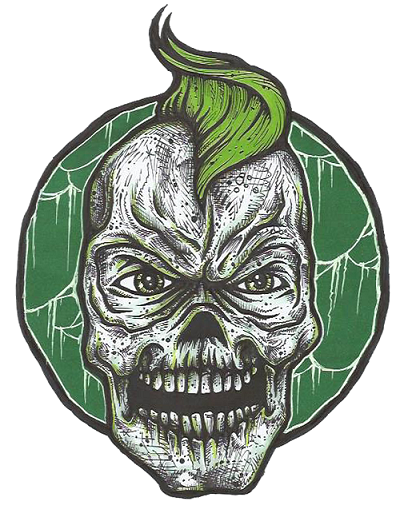 Biography:  Hayduke X has been writing for MoshPitNation since June of 2016. He is also a contributor to The Metal Wanderlust. Prior to joining the MoshPitNation team, Hayduke published reviews on his own blog Rage and Frustration. In addition, he has DJ'ed an online metal radio show of the same name as his blog, written for TOmetal.com, done interviews for Metal Rules, and collaborated with The Art of B Productions to create video interviews with a wide variety of bands.