Band – Ysengrin
Album – Initiatio
Country of Origin – France
Genre – Doom/Black/Death Metal
Release Date – July 17, 2020
Label – I, Voidhanger Records (Vinyl co-release with New Era Productions)
Author – Hayduke X
Ysengrin has been conjuring the rawest of metal since their inception in 2005, by doing things the old way. Analog gear is used to capture the essence of black metal, the way it's been done since the days of tape trading. Today, it is our honor to present to you two tracks from the upcoming release Initiatio. First, we present Mia Carne Sepolta, a track of what is essentially dungeon synth, complete with the horrible rasping calls of creatures calling out from the dark corners. Up next, we present Monumentum, a blood raw offering of black metal. Without further ado, I present these tracks to you, but be sure to stayed tuned after the music for a full review of the album.
Guided by Guido Saint Roch, along with Alrinack, NKS, and Frater Stéphane, and with Brungard (Herxheim) as a guest musician, as well as producer, Ysengrin are back with their third full length. On Initiatio, the occult explorers journey through the beginning and the end, the Alpha and Omega. The album features a total of nine tracks. Of those nine, four are re-imagined tracks from the T.R.I.A.D.E. Demo, one is a re-imagined track from the Archivum MMV-MMX Demo, and the final four are brand new. Thus, the serpent eats its own tail.
Musically, Ysengrin provides us with masterfully raw, bass heavy metal, rooted in black, but with strong elements of death and a haze of doom as well. The aggressive barks of the vocals sally forth from a remarkably geometric structure given the rough edges purposely left intact. Two of four members are credited with bass as an instrument, so it's no surprise that their thunderous ovations are not only noticeable, but are actually the primary instrument. That fact gives the album a thick, almost otherworldly power. Creative, and sometimes surprising drumming, handled with restraint, is added artillery below the bass. Guitar is used as a complement, highlighting moments in the songs. 
Initiatio is an exploration of a darker realm, one that is perhaps at right angles to where we normally dwell. There are moments when the music seems "normal", if a bit raw, and then, inevitably, something…perhaps a bell in the darkness, perhaps an unexpected rhythm, remind you of where you are traveling. We've already shown in the tracks we're premiering today, that there are a variety of styles on the album, including some dungeon synth alongside the main course. What really happens in almost an undulation between styles. It reminds me a bit of the old kid's game of Snakes and Ladders, in the sense that the "snake" keeps returning back almost to where it was, but never quite. It slithers back close, but yet continues to build.
This album is one which may initially turn off some listeners with its strangeness and rawness. It would be a mistake to give up though. Take the time to really let Initiatio seep into your pores. The payoff is so worth it.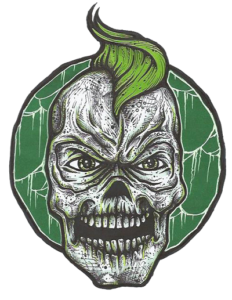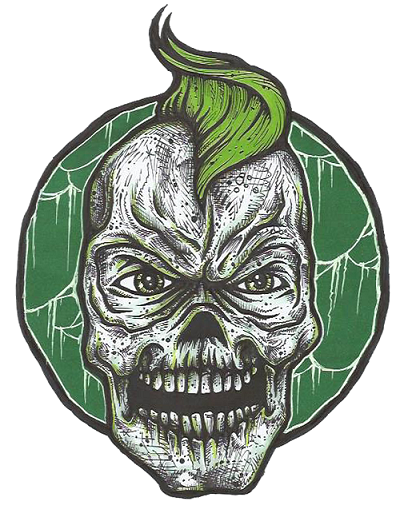 Biography:  Hayduke X has been writing for MoshPitNation since June of 2016.  Beginning in 2018, he also began writing for VM Metal Underground. Prior to joining the MoshPitNation team, Hayduke published reviews on his own blog Rage and Frustration. In addition, he has DJ'ed an online metal radio show of the same name as his blog, written for TOmetal.com, done interviews for Metal Rules, and collaborated with The Art of B Productions to create video interviews with a wide variety of bands.