Band – Wombbath
Album – Agma
Country of Origin – Sweden
Genre – Death Metal
Release Date – December 31, 2021
Label – Transcending Obscurity Records
Author – Hayduke X
What is there to say about Divine Pain? Instant aggression? Yes! Dark feral riffs? You betcha! Savage vocals? By the truck load. Varied structure and pacing? Indeed! From top to bottom, this track hits all the right death metal buttons for me. I'm pretty high on the album as a whole, but was actually given the opportunity to pick a track this time. Or rather, I requested this one to premiere and was given the opportunity. So far, after many, many repeat listens, it's not stale at all. Check out this nightmare for yourself, then drop below the player for my full review.
Wombbath should need no introduction to fans of HM-2 driven death metal at this point. The band have been kicking around in one form or another since 1990 (or 1988 under other names). In my mind, they have been a meat-and-potatoes exemplifier of the sound. One where you can tell a friend, 'Hey, check out Wombbath to hear that Stockholm sound.' Everything I've ever heard by them has been solid, a good choice for when I'm in a certain mood, but not a band that drives me into excessive repeat spins of their albums. They have a sound that they do very well, but they generally stay within their comfort zone. That is, until Agma. Wow, does this thing ever rip!
I don't mean to scare away anyone who is into that classic sound. Wombbath don't stray miles from it, or anything like that. There is plenty of buzzsaw terror to be had. They have also added some additional features, using a judicial hand so as not to overpower what they are known for. The variation in vocals, the appearance of some violin, the use of atmosphere in addition to riffing power, all make this jump from solid death metal to a standout album on my list this year.
Håkan Stuvemark, Jonny Pettersson, and Thomas von Wachenfeldt combine to form a three pronged riffing attack, noticeable in both its savagery and its ominous-atmosphere-inducing prowess. Pettersson also handles the main vocals. His trademark growl (one of the best growls in the business) is accented by some background cleans, some higher pitched rasps, and even some Travis Ryan-esque fry vocals. It's unclear to me if that is all Pettersson or if others are pitching into the attack. Von Wachenfeldt is also responsible for the aforementioned violin, a great, yet subtle, addition to the overall sound. The punishing bass is courtesy of Matt Davidson and the grooving drumming is handled by Jon Rudin. 
As much as I love when a new band catches me by surprise, I may love it more when a band I'm familiar with knocks me off my feet like this. Agma is a dark journey into the psyche. Punishing attacks lay over an ominous atmosphere that completely envelopes the listener. The result is a consuming listen – primal and progressive without ever leaving its old-school roots. Wombbath climb to the mountaintop of death metal with this release ready to challenge both the old stalwarts and the trendy new arrivals. I've not seen the same buzz around this release as I have other death metal albums this year, and that's a shame. Wombbath may just prove to be king of them all.
Preorder the album here.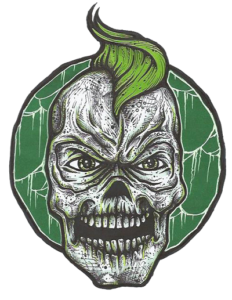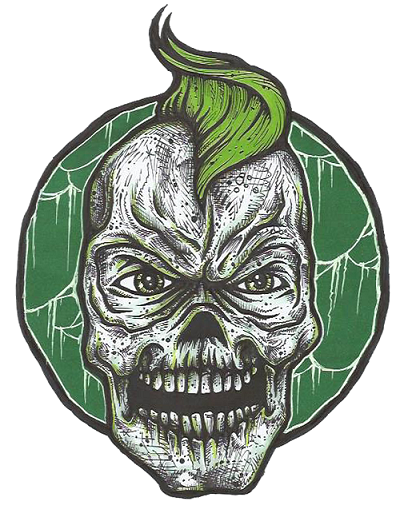 Biography:  Hayduke X has been writing for MoshPitNation since June of 2016. He is also a contributor to The Metal Wanderlust. Prior to joining the MoshPitNation team, Hayduke published reviews on his own blog Rage and Frustration. In addition, he has DJ'ed an online metal radio show of the same name as his blog, written for TOmetal.com, done interviews for Metal Rules, and collaborated with The Art of B Productions to create video interviews with a wide variety of bands.