Band – Frozen Dawn
Album – The Decline of the Enlightened Gods
Country of Origin – Spain
Genre – Black Metal
Release Date – February 10, 2023
Label – Transcending Obscurity Records
Author – Hayduke X
Wanderer of Times takes a few seconds to work up to it, but then explodes into a furious onslaught of riff based black metal. The track is technical without being Technical. That is to say, the strong technique is on display, but it remains in service to the song, versus the song being in service to the technique. One of my favorites features of the track begins around 1:20, where the vocals and lead guitar begin to noticeably intertwine. This really adds to the epic feel of the track. Check it out for yourself, then jump below the video for my full review of the album.
Hailing from Spain, Frozen Dawn have been around since 2006, which means they've been a band for almost two decades. In that span, they've released a demo, a couple of singles, and three full length albums. On February 10th, they will unleash their fourth onto the unsuspecting world. The Decline of the Enlightened Gods is an absolute clinic on how to write riff driven well-polished black metal that still grabs you and won't let go. Dissection, but also bands like Naglfar and Dark Funeral, are good reference points for what Frozen Dawn is doing generally speaking, but I would also point to recent phenom Kvaen as a band similarly thriving on riffs, riffs, and more riffs.
Running the ship on the back end is Arjan van der Wijst, who handles the drum kit with power and precision. Antonio Mansilla adds mortar to van der Wijst's bedrock foundation with his work on bass. He also chips in with lead and classical guitar work. Rounding out the trio is Dani Grinder, who handles vocals, rhythm guitar, and some lead work. Speaking of lead work, Grinder and Mansilla combine for some subtly great solos and fantastic leads which add vibrancy to the sound. And I may have mentioned the riffs. There are so many good riffs on this album, I'm not sure what'll be left for other bands this year. I think Frozen Dawn must have bought out the riff store!
The Decline of the Enlightened Gods is an absolute romp of a good time. With the riffing and leadwork, it feels like traditional heavy metal on steroids in some ways. There are definite death metal influences as well, especially in the drumming and overall thickness of the bottom end. Make no mistake though, even with all that, and strong production values, this is a blisteringly icy black metal album. Give it fifty minutes of your time.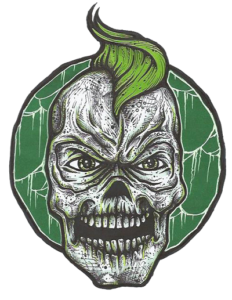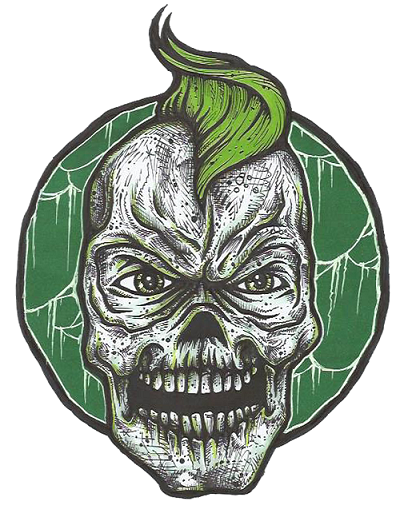 Biography:  Hayduke X has been writing for MoshPitNation since June of 2016. He is also a contributor to The Metal Wanderlust. Prior to joining the MoshPitNation team, Hayduke published reviews on his own blog Rage and Frustration. In addition, he has DJ'ed an online metal radio show of the same name as his blog, written for TOmetal.com, done interviews for Metal Rules, and collaborated with The Art of B Productions to create video interviews with a wide variety of bands.