Band – Feed Them Death
Album – For Our Culpable Dead
Country of Origin – UK
Genre – Avant Garde Deathgrind
Release Date – November 2, 2020
Label – Brucia Records
Author – Hayduke X
Back in March, we were offered the honor of premiering a track from Panopticism: Belong/Be Lost by the solo UK avant garde deathgrind project Feed Them Death. (Full review and interview can be found here)  We were so impressed by what we heard, as well as what Void had to say in the interview, that we jumped at the chance to work with him again. With that said, it is our great honor today to present to you A Subjective Tragedy, the first track from the upcoming EP. I'll let you click play, but jump below the player for a guest blog by Void himself, followed by my full review.
Guest Blog Post
Hi everyone, here is Void from Avant-Garde Death / Grind project Feed Them Death.
I have a new EP dropping soon called "For Our Culpable Dead", which will be released on the Day of the Dead – 2nd of November 2020, on CD and cassette via my own record label, Brucia Records.
A special edition will feature a notebook A5 case with handwritten lyrics and band pin all placed inside a black mortuary bag.
I have been playing in a number of bands and released music since the late 90's, however this particular project is three years old. During this relatively short space of time Feed Them Death have released one EP and two full lengths, and the brand new EP will serve as an appetizer to the third full length, scheduled to be released in spring 2021.
Both musically and thematically, this new EP expands on all the experimental things I did in my previous LP "Panopticism: Belong / Be Lost" (I,Voidhanger Records, April 2020).
Lyrically, the previous album was a concept album based on "Discipline and Punish" and "Madness and Civilization", by philosopher and social theorist M. Foucault: the aim was to explore the relationships between isolation by design, which is the one imposed upon most of us under the insignia of profit, versus isolation by choice as a means for the dissident men and women to find their own path outside of the conventional truths of the blind majority.
In a way, that album was intended to pave the way to some of my new material, at least thematically. For instance, "Prescience / Evokism III" was a drone track featuring the voice and words of T. Adorno and aimed at giving a sort of foreknowledge of the main themes present in the following releases. In fact two of the three songs comprising the EP are inspired by certain writings of Adorno, especially those around the commoditization of art, and modern music in particular.
"Panopticism" was a dark album, but with some light shining through the cracks: "For Our Culpable Dead" is an album of hate, disdain and discord, and above all without pretense or hope for reconciliation.
The first song of the EP is entitled "A Subjective Tragedy" and is inspired by the myth of Faust as written by Fernando Pessoa: like the poem, the song is divided in five acts, each showing how different parts of our beings, be it intellect or experience or even our feelings, all are inherently unable to help us grasp the final meaning of life as we know it.
The second song is the title track. Looking back, "Panopticism" featured a song called "For Our Insolent Dead": that was a belated homage to those who, although were perhaps crushed by history and labeled as lunatic, yet managed to live the life of the free with purpose and insolence.
Although the structure of the title is similar, "For Our Culpable Dead" is different in meaning, because this time around the dead I refer to are those who manufactured a history crushing the aforementioned free and insolent souls.
Lyrically, I see this new EP is an anathema addressed to all the generations past, culpable of making us inherit a world where tragedy is incumbent for all, and happiness is something inherently unattainable.
In fact, the third and final song of the EP is called "The Unattainable Joy", and expands on how even we unwittingly corroborate a system breeding our own inattentiveness, and poisoning ourselves with things that are uncompelling and superficial – for as long as small piece of spiritual peace should be on sale somewhere and for us to purchase.
Musically, the EP is very experimental, mixing Death / Grind with Black Metal, Drone, Doom, Electronic Music, Harsh Noise and Hardcore Punk. The songs are generally longer than those I recorded in the past, with one track even exceeding the seven minute mark.
In this EP, as with my previous recordings, I did everything by myself playing guitars, bass, synths and programming drums. The album was recorded, mixed and mastered thanks to the precious help of Davide Tavecchia at the Twilight Studio in Milan, and once again my brother in noise Davide Destro (LaColpa, Macabro Dio) has collaborated with some crucial layers of noise.
The way I approached the writing and execution of the album was very improvisational, with almost every leading riff being recorded without the click, and building the rest, including drums, to allow for imperfections, errors and tempo shifts. The result is a very dissonant and aggressive EP, but also rich and layered.
Both musically and thematically, I am aware of the fact that I release some challenging music, but the hope is for it to be rewarding, at least for some, at the same time. I like Feed Them Death to make music that is meaningful, and unfit for a distracted and mindless consumption. Notoriety is never going to be on my agenda, and I will always rather be understood by the few than commoditized by the many.
Thanks to MoshPitNation for the opportunity I was given to walk you through some of my new music, and I hope you all get the chance to give it a spin.
Review
As Void himself gives us a deep look into the meaning of each of the three tracks of For Our Culpable Dead, as well as the EP as a whole, I'll steer clear (mostly) and focus on what I'm hearing.
A Subjective Tragedy: The shortest track at a little over three minutes, A Subjective Tragedy wastes no time in metaphorically punching the listener in the nose. Tightly wound and abrasive, yet with ominous, dark almost symphonic elements and gnarly electronic elements poking through the morass, this initial track is an auditory meat grinder and we are all the meat. 
For Our Culpable Dead: The title track seems to feature something like a swarm of alien zombie wasps ready for attack. A clanging almost bell like sound rings through, promising the dangerous clangor of violence. Almost double the length of the prior, this title track takes the time to weave through various hellish soundscapes. Anxious spoken word ranting climbs into the mix at a frantic two minute (or so) mark. By halfway through, the track has devolved into solemnly nasty piano and droning bile. This anxiety producing nightmare takes its time giving way to the aural savagery of earlier in the track, but does eventually get there….
The Unattainable Joy: …but only by switching over to the final seven minute monstrosity of a track. Burly and abrasive, the closer track walks the listener through a minefield of avant garde destruction. Guitars twist and turn through a pathway discernible only by paying close attention to drums. It's easy to get lost in here.
Thematically, Void nails the reality of existence in 2020 by calling out the culpable dead of the world. Those who have gone before and, for selfish reasons, left a perhaps irreparable swath of destruction. Every note of this EP seethes with anger towards these enemies of our existence. Tune in.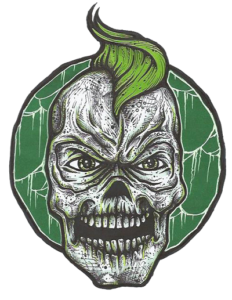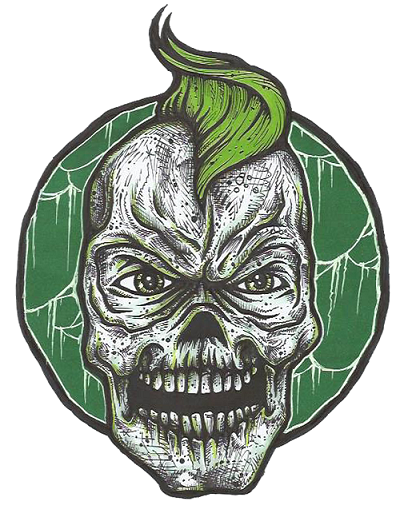 Biography:  Hayduke X has been writing for MoshPitNation since June of 2016.  Beginning in 2018, he also began writing for VM Metal Underground. Prior to joining the MoshPitNation team, Hayduke published reviews on his own blog Rage and Frustration. In addition, he has DJ'ed an online metal radio show of the same name as his blog, written for TOmetal.com, done interviews for Metal Rules, and collaborated with The Art of B Productions to create video interviews with a wide variety of bands.