Band – ALKUHARMONIAN KANTAJA
Album – Shadowy Peripherals
Country of Origin – Finland
Genre – Avant Garde Black Metal
Release Date – October 1, 2021
Label – I, Voidhanger Records
Author – Hayduke X
Ominous keys frame the strange sense of unease rippling through this offering to the spirits of harmony. Pushed behind the theatrically strange vocals, rhythmic riffing adds to the trancelike subtleties of terror swimming like sharks beneath the surface. The way The Hands of The Nebulah grasp you are unusual, bleak and rich, and almost unnoticed, until you're deep into the ether of the sound. The realities of this track are hard to describe, so I'll let you press play to hear for yourself. Be sure to read on below for my full review.
Most of the avant garde black metal I listen to can be described as abrasive, aggressive, fiery, chaotic, and dissonant. While there are moments of Shadowy Peripherals where at least some of these apply, the debut by ALKUHARMONIAN KANTAJA is a whole other kind of avant garde. The closest thing I can think of as a comparison point (though by no means a twin or anything close), is the theatricality of Coven, or Evil Ways Instead of Love by Cultes des Ghoules. 
ALKUHARMONIAN KANTAJA is a new project formed by J. Usurper (bass/guitars/vocals) from KHANUS, S. Redeemer (drums) and D. Harbinger (keys). The first two hail from Finland, while the third is based in Switzerland. The chemistry they share is remarkable, like a mad scientist blending chemicals and compounds that others wouldn't even consider, much less dare to do. Midway in the mix, the drums are a steady foundation, creative and rock-solid, though that foundation nonetheless feels like it has a rhythmic lurch and shift to it. Rumbling bass underpins the wild blend of riffs, strumming, and picking, which are often reasonably far back, more slithering than aggressive, and yet equally disturbing. The vocals are mostly clean with some edge and very theatrical. This is the element that took me the longest to ingest, if you will, but now that I have, I can appreciate them as the driving force of this strange, strange journey. The keys envelope the whole in an otherworldly atmosphere – a blanket of gauze in which to hold steady that which is being dissected for the purposes of science. 
The band name translates into "One Who Carries The Original Harmony" in English. This album is an exploration of the idea of "The Original Harmony" – what it is, how it can be found, who has it or can access it. Really, like so much of life, this is a deep search for truth, for reality, for being. Come join this trio on Shadowy Peripherals for this deep dig into ourselves. The journey is definitely a strange, yet worthwhile, forty-two minutes of existential introspection.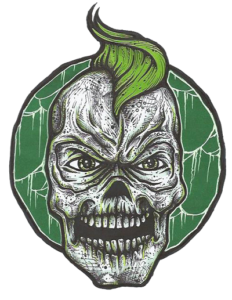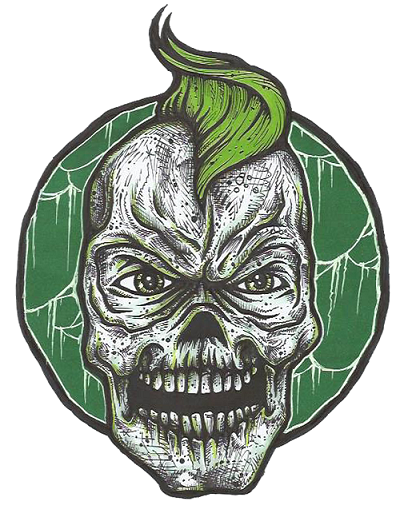 Biography:  Hayduke X has been writing for MoshPitNation since June of 2016. He is also a contributor to The Metal Wanderlust. Prior to joining the MoshPitNation team, Hayduke published reviews on his own blog Rage and Frustration. In addition, he has DJ'ed an online metal radio show of the same name as his blog, written for TOmetal.com, done interviews for Metal Rules, and collaborated with The Art of B Productions to create video interviews with a wide variety of bands.