Band – Abscession
Album – Rot Of Ages
Country of Origin – Sweden/Germany
Genre – Death Metal
Release Date – November 19, 2021
Label – Transcending Obscurity Records
Author – Hayduke X
I always love it when I end up being able to premiere my favorite track from a given album, though we (writers) are generally not given the choice. It's just whatever single the band, label, and/or PR people think should be released next. Today, by chance, I'm thrilled to present what I think is the best track on an extremely consistent album. Prometheus Unbound is mean, a nasty track full of feral riffs, murderous groove, and vile energy. Press play to hear for yourself, then jump below the player to read my full review.
In 1839, William Thompson, nicknamed "Bendigo", defeated James Burke for the for the heavyweight champion of England. The style of fighting, of course, was bare knuckle boxing. Why am I writing about an archaic form of fighting at the beginning of a review of a death metal album? Because in many ways, HM-2 driven Swedish death metal shares some similarities. For example, modern boxing is a much flashier affair than its ancestor. It is often more technical, though sometimes (at lower levels), sloppier and less accomplished. There is more pomp and circumstance, more flair, more extras and additions to the experience. The same could be said in comparing the Stockholm sound to modern death metal. However, just like the raw power and brutality of watching skilled pugilists engage in bare knuckle mayhem will always hold appeal, so too the HM-2 sound, when done well, will always capture our attention.
The metaphor above, of course, is fodder to introduce my real topic for today. On Rot Of Ages, the German/Swedish trio Abscession show there is plenty of life in the old school sound. For me the biggest key is the appearance of actual, interesting riffs, which the album has in droves. A swarm of swarming, buzzing riffs, if you will. The trio also find ways to bring in some additions, such as the fade to quiet piano and clean vocals in the middle of the title track which then jumps back into fury. These kinds of non-formulaic touches make the album stand out in a field of cookie cutter bands trying to cash in on a retro trend. 
Responsible for vocals (lead and backing) as well as lyrics, we have Thomas Clifford, who primarily (but not exclusively) relies on a well done, easily decipherable (thanks!) growl. Skaldir handles all types of strings, keys, and more backing vocals (I bet that's busy in a live set!). All is well done from the thunderous bass to the touch of the keys to some nicely placed and restrained solos, but the champion (as mentioned above) is the plethora of quality riffs. Finally the power behind the drum kit is thanks to Markus Porsklev, giving everything from blasts to double bass to rocking and rolling!
Like porridge on a cold morning, Rot Of Ages is the kind of album that sticks to your ribs. I walk away with the earworms still winding through my brain, and find myself drawn back for repeat listens. Thanks for showing us that the bare knuckle style is far from played out. We just need experts to show us the intricate brutality.
Preorder the album here.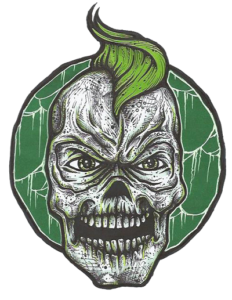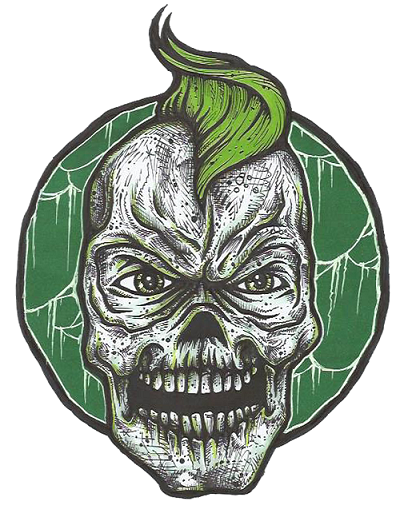 Biography:  Hayduke X has been writing for MoshPitNation since June of 2016. He is also a contributor to The Metal Wanderlust. Prior to joining the MoshPitNation team, Hayduke published reviews on his own blog Rage and Frustration. In addition, he has DJ'ed an online metal radio show of the same name as his blog, written for TOmetal.com, done interviews for Metal Rules, and collaborated with The Art of B Productions to create video interviews with a wide variety of bands.