Band – Uncertainty Principle
Album – Sonic Terror
Country of Origin – UK
Genre – Drone/Doom Metal
Release Date – February 5, 2021
Label – Xenoglossy Productions
Author – Hayduke X
Today, it is our great pleasure to present you with an exclusive premiere of Stationary State by the UK one-person project Uncertainty Principle. The track is a disturbing mix of drones and harsh noise over top of relentless mid-paced rhythms. The sounds are more ominous than abrasive, but are all the more horrifying for that. This track leaves the listener fractured in small ways, such that the world seems a little different, a little darker after each listen. Press play to hear for yourself, then jump below the player to read my review of the full album.
Uncertainty Principle is the original project of A. White. This was news to me, as I'm familiar with Crown of Ascension and especially Vessel of Iniquity (which I really love), but hadn't discovered this project until the label clued me in. Active since 1995 and through the early 2000s, Uncertainty Principle was put on hold until 2019. I, for one, am glad it's back. 
This particular project from A. White has a different take on the void. Unlike the destructive Vessel of Iniquity, with its mix of black metal and harsh noise, or the cosmic-black-metal-on-speed of Crown of Ascension, Uncertainty Principle is downright contemplative. That's not to say that Sonic Terror is soft in any way. As stated above, the album is truly disturbing. My point is only that the horrifying tapestry formed under the name Uncertainty Principle is woven from different threads. Drone and noise are mixed with doom that varies in speed from the funereal to the steady plod of the mid-paced variety. 
There are a couple of things which have struck me after repeated listens. First, there aren't really any vocals to speak of, or if there are, they are so manipulated electronically, and buried in the mix, that they are essentially an instrument unto themselves. Normally I'm not much for music without some vocal attack, but it took me a couple of listens to even notice, and I find I don't miss them here. Second, this album is long (nearly seventy minutes), but doesn't feel long. I find myself so engrossed in the atmosphere that it took looking up the length in preparation to write to even realize this fact. When the album is on, I'm too engaged to feel the length. What you should take from that is that this album is exceptional, gripping, dark, and powerful.
Listen to the other available track and purchase the album at the Bandcamp link below: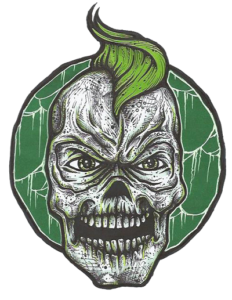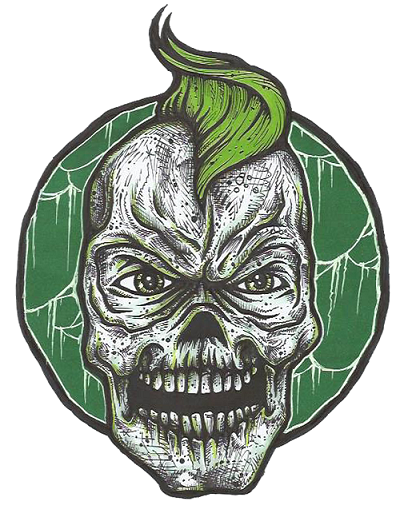 Biography:  Hayduke X has been writing for MoshPitNation since June of 2016.  Prior to joining the MoshPitNation team, Hayduke published reviews on his own blog Rage and Frustration. In addition, he has DJ'ed an online metal radio show of the same name as his blog, written for TOmetal.com, done interviews for Metal Rules, and collaborated with The Art of B Productions to create video interviews with a wide variety of bands.