Band – Terra Builder
Album – Solar Temple
Country of Origin – Germany
Genre – Death/Grind/Sludge
Release Date – September 29, 2023
Label – Transcending Obscurity Records
Author – Hayduke
Dead Celestial, the newest single from Terra Builder's debut album, is a sucker punch to the jaw. The track starts with the grinding equivalent of all out war, giving 110% of the band's power and aggression. The riffs in this are unrelenting mindworms, burrowing deep to stay for eternity. Give it a listen, then drop below for my full review.
Solar Temple is a raging inferno of molten atmosphere and sharp angles. The outlook on this album is the bleakest violence. Unrepentant hostility marches unabashedly through every chord. This debut album by the German quintet shows them bringing their A-game right from the onset. They may be a new band, but this crushes like it was written by veterans.
Terra Builder hails from Münster, Germany. Behind the kit for the band is Yannick Bussweiler (Ferndal) whose steady blasting pushes the songs forward like an unstoppable colossus. The other half of the back end artillery is Lutz Lambert (ex-Neorite), with an earthquake inducing bass attack. Ben Guddorf (ex-Steel Death) and Tobias Buck (Neaera) share the guitar duties, with a mix of hostile tremolo and menacing riffs creating an atmosphere of impending apocalypse. Buck also adds some growls to complement the throat bleeding vocal attack of Rene Wichmann (ex-I The Unlord).
Many bands could be mentioned as influences, but one that comes to mind for me is label mates Replicant, though Terra Builder presents in a more deathgrindy way. (that's a word, right?) Solar Temple is an absolute monster, a fantastic start for this new band, and another dark gem in the Transcending Obscurity list of releases.
Pre-order the album at the Transcending Obscurity Bandcamp or website.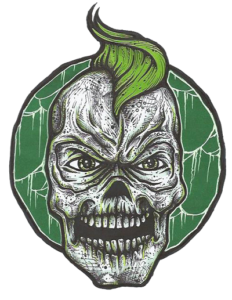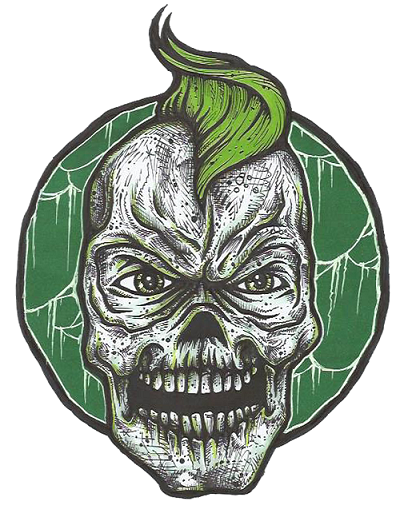 Biography:  Hayduke X has been writing for MoshPitNation since June of 2016. He is also a contributor to The Metal Wanderlust. Prior to joining the MoshPitNation team, Hayduke published reviews on his own blog Rage and Frustration. In addition, he has DJ'ed an online metal radio show of the same name as his blog, written for TOmetal.com, done interviews for Metal Rules, and collaborated with The Art of B Productions to create video interviews with a wide variety of bands.