Band – Skverna Liniya
Album – В венке из воска ("In a Garland of  Wax")
Country of Origin – Russia
Genre – Progressive/Atmospheric Black Metal
Release Date – October 1, 2021
Label – Casus Belli Musica/Beverina Productions
Author – Hayduke X
Green Horror begins with a quiet contemplativeness. Gentle strums slowly build into gentle riffs with bell-like tones. At one point, I think I might hear xylophone, or something similar. Once the melancholy mood is well set, something…some horror…bursts forth in grinding fury. I don't want to spoil all the secrets of the track before you have a chance to listen, but it both breathes, and is tightly wound, is abrasive, and is beautiful, and is generally a cohesive sprawling…Green Horror. (full review below the player)
The PR company that sent this my way always sends me the best stuff. Prior to receiving the email from them, I had never heard of the band. Indeed, there's not really much more to have heard of, with the project only having formed recently. 2020 saw their debut release, an EP entitled Snowfall, which I will promptly track down after writing this review. Based on what I've found on Bandcamp, the project is a duo, but also invites in guest musicians. 
Sergey Chirkov is credited with guitars, bass, keys, and all composition. Andrey Pospelov handles guitars and additional bass on one track. These appear to be the core duo. As guest musicians, Roman Graver provides harsh vocals, Konstantin Bers provides clean vocals, and Ivan Salo handles drums. 
Lyrically, the album is mostly based on the poet Boris Poplavsky, who was an exiled Russian poet. According to Bandcamp:
The poet's work was focused on the soul's withering and searching in a hostile environment, loneliness and fear in coming into contact with reality.
As the lyrics are in (I think) Russian, I'm not equipped to comment on the lyrics beyond sharing that quote.
Musically, the album is immense and organic. The adjectives atmospheric and progressive both truly apply, but neither in derivative ways. Skverna Liniya create an atmosphere rich in emotion, filled with anguish, torment, rage, and much more, as the music morphs through each track. The progressive elements are likewise clearly present, but are used as texture, rather than forced into place and driving the songs. Though the album as a whole is clearly black metal, I hear much else as well – post-metal, hardcore punk, classical, and more. In a Garland of  Wax is a rich tapestry, where each unique thread has presence and serves a greater purpose. The album is a beautiful, wrenching cry in the night.
You can pre-order this incredible album on CD from Casus Belli Musica here or from Beverina Productions here. The album can be pre-ordered digitally directly from the band here.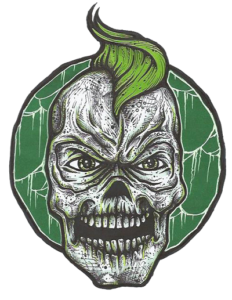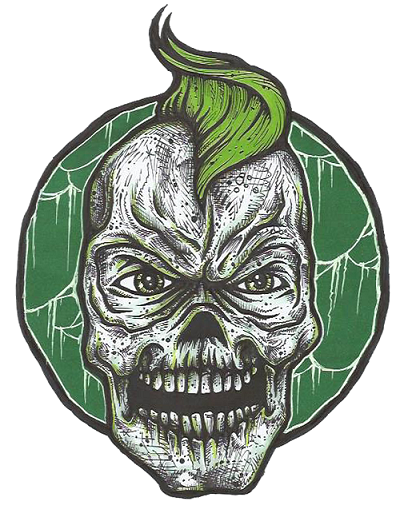 Biography:  Hayduke X has been writing for MoshPitNation since June of 2016. He is also a contributor to The Metal Wanderlust. Prior to joining the MoshPitNation team, Hayduke published reviews on his own blog Rage and Frustration. In addition, he has DJ'ed an online metal radio show of the same name as his blog, written for TOmetal.com, done interviews for Metal Rules, and collaborated with The Art of B Productions to create video interviews with a wide variety of bands.