Band – Revulsed
Album – Cerebral Contamination
Country of Origin – Australia
Genre – Death Metal
Release Date – December 15, 2023
Label – Everlasting Spew Records
Author – Hayduke X
Riffs, drums, riffs, drums, and gurgles. Nefarious Devourment starts out with a hearty splurch! This track, featuring a driving pace with some interesting variation, obliterating drums, Mjolnir level bass power, absolutely shredding guitars, and the foulest vocalizations you're likely hear this side of Cthulhu, is probably my favorite on the album. There are a couple of others possibly in the conversation, but this is my current frontrunner. Press play to hear for yourself, then drop below the link for my full review.
Much has been made in recent years of Caveman metal – stripped down, brutal, no-frills death metal. I would suggest that Revulsed is instead Swamp Monster metal. Death metal which is as complex as it is brutal, recognizable by the pronounced splat of the putrid swampiness of the sound, and suggestive of the bloody flying parts projected through the air by the trunk of the mangrove the creature just obliterated you with. This is absolutely disgusting (complimentary), disturbing (also complimentary), and voracious (also also complimentary) BRUTAL DEATH METAL.
Revulsed is currently a two-piece, with Damien Graves providing all belches, pig squeals, and putrid, swampy growls. Founding member Jayson Sherlock destroys the drumming on the album with double bass, blasts, a nasty, pinging snare, and more. All guitar and bass was recorded by departing member Sheldon D'Costa. In the promotional material, the band notes:
Revulsed would like to thank departing bassist Mark (Smith) and guitarist Sheldon for great times and memories!
Revulsed have been stockpiling 'nasty' since the release of their debut Infernal Atrocity in 2015. Since then, they have released a live album and a covers collection, but no new album until this coming December 15th. In the meantime, they have had the 'nasty' fermenting into a putrid, sentient pile of vile, which they have lovingly named Cerebral Contamination. This is the foulest of foul, and one of the rare releases of this style that doesn't bore me to tears.
The album can be pre-ordered on the Everlasting Spew Bandcamp Page or Label Site.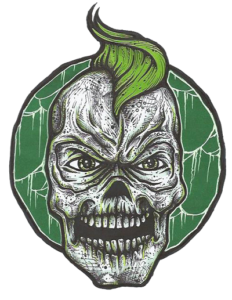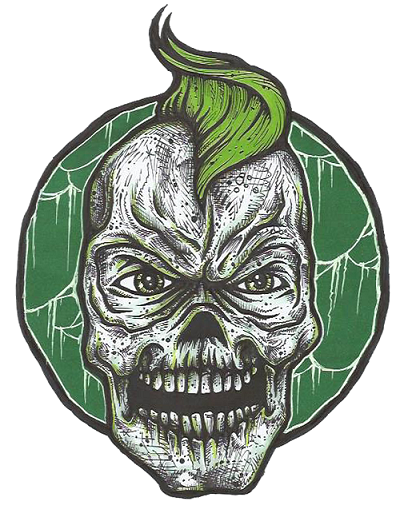 Biography:  Hayduke X has been writing for MoshPitNation since June of 2016. He is also a contributor to The Metal Wanderlust. Prior to joining the MoshPitNation team, Hayduke published reviews on his own blog Rage and Frustration. In addition, he has DJ'ed an online metal radio show of the same name as his blog, written for TOmetal.com, done interviews for Metal Rules, and collaborated with The Art of B Productions to create video interviews with a wide variety of bands.