Band – Perfumed Saturnine Angels
Album – Saccharine Curses Exhaled in the Wind
Country of Origin – Canada/USA
Genre – Screamo
Release Date – May 22, 2023
Label – Zegema Beach Records
Author – Hayduke X
Today, it is our absolute pleasure to present an exclusive stream of the track Bow Down to Your Black Hole. The song is from Saccharine Curses Exhaled in the Wind by the new project Perfumed Saturnine Angels. The penultimate track on the album, Bow Down to Your Black Hole features harrowing vocals woven through layers of oppressive guitars and pummeling, off kilter drums. Press play to feel the power for yourself, then jump below for my review and an interview with David Norman (vocals) and Garry Brents (music).
As with so much music connected to the incredibly talented and incredibly prolific Garry Brents (Cara Neir, Gonemage, and many more), Perfumed Saturnine Angels is hard to quantify using genre tags. I stuck with the 'screamo' tag above, as I know that is certainly part of the intent of the project. Elements of electronics and even hints of black metal (plus more I can't really label) show up throughout though. Of course, as is generally the case with Brents, that's all a very good thing.
I won't go into the entire backstory of the project here, as it is discussed in the interview below, but the project was originally started by Garry and Brandon Nurick. The latter would have done vocals. They invited Dave Norman (Apostles of Eris/Our Future Is An Absolute Shadow) as a second vocalist. Unfortunately, Nurick passed on before completion. Brents and Norman, along with Ivan Belcic (Kosmogyr) who provides some guest vocals on Stigmatized, decided to complete the album as a tribute to Brandon.
Thematically, the album is about living with addiction. All involved hope that the music can serve a higher purpose of helping someone dealing with addiction in some way. Musically, the album goes in and out of grooves with dynamic tempo and sometimes-stop-start pacing. Skronky riffs ride the bass like a cowboy on a bull, except it's the cowboy (guitars) that is wild. The nine tracks present quite a musical ride with many ups and downs. One thing is certain, you won't be bored.
I've been delving more and more into screamo lately, in no small part because of connecting with Norman's Zegema Beach Records label. As I've done so, I've developed my tastes in the genre more clearly. Perfumed Saturnine Angels hits so many of the screamo high points which speak to me. Hopefully it will speak to you too.
You can order the album soon from Zegema Beach Records.
Interview
Hayduke X: I'm here with the new project Perfumed Saturnine Angels. Congratulations on the album, which is coming out soon. I love it, but how are you both feeling about it?
Dave: Honestly I'm very stoked on it! There are times (especially in the past) where I was second-guessing myself or just generally unsure of how something would be received, but not the case with this one. It helps knowing Garry is the one behind most of it so I know it's 1) awesome and 2) his fans will check it out.
Garry: Hey! I'm really excited for it. It's bittersweet, but in the end a really meaningful and powerful album. Something I hope that gives people inspiration.
HX: Before we go much further, why don't you both introduce yourselves and tell me your role in the project.
Dave: I'm Dave Norman and I do most of the vocals and wrote the lyrics except for Ivan's contributions on track three. I was initially brought in as the second of two vocalists but our primary vocalist sadly passed away before they sent anything our way. Garry can expand on that.
Garry: For sure. I'm Garry Brents. Multi-instrumentalist for the project. Originally, Brandon Nurick approached me to make a screamo project. Brandon was maybe the biggest Cara Neir fan for years and we became pals online. That led to him asking me to form this project with him on vocals. But sadly he passed in the fall of 2022 not long after I finished the instrumentals for the album. This album immediately became a body of work in dedication to Brandon and his vision to bare his soul on the battle with addiction, hoping to inspire others. Ultimately, Dave and Ivan carried out that vision perfectly.
HX: I'm so sorry to hear about Brandon's passing. So, the theme of the project has to do with battling addiction? Am I understanding that correctly?
Dave: As someone who battled alcoholism for over ten years, I felt that I partially understood his pain and experiences leading up to his passing. I hadn't really revisited my traumatic past since becoming sober a decade ago, so I used this opportunity to tap into it for both lyrical content and to face my demons. A lot of the spoken word sections on the album are me just closing my eyes and trying to revisit everything about my experiences from those days and blurting them into the mic. It was a cathartic although draining experience to look back at how I used to be.
HX: Sounds like the album is very personal to you.
Dave: Definitely more than anything I've written prior. We also included some contacts in the liner notes alongside the lyrics for anyone who might need it who is struggling or knows someone who is. And we dedicated the album to Brandon.
HX: What helped you overcome addiction? I know everyone's struggle is different, but I also think personal stories are powerful.
Dave: I wish I had a good answer for that. There wasn't anything life-altering, I just hit rock-bottom and things like Alcoholics Anonymous were not working for me. After a few failed tries I was able to hit three months then I never looked back. A large part was getting to three months and then not wanting to go back to zero, it was a huge motivator to have my months-sober number grow.
HX: That's similar to my experience quitting cigarettes. I know there are lots of differences in health consequences and so on, but I found once I hit a certain point it became progressively easier to say no, even to myself.
Garry: I personally hadn't dealt with addiction but have had people live with me on short stints who struggled with alcohol addiction and it was really eye opening how scary that could be. I wanted to bring as much emotion and conviction to the instrumentation as I possibly could, to serve as a vehicle for the vocals and lyrical content.
HX: I would say 'mission accomplished' to both of you. What was your work flow like in putting this together? Did you collaborate throughout or each do your own part and put it together at the end?
Dave: I was given all of the instrumentals as nine tracks. My general process is to start at track one, and by the time I reach the end of an album I find that my vocal approach has improved. So this time I reversed that approach and literally wrote the story contained within backward, starting with nine, eight, seven, etc. It was both very cool and confusing, and likely helped create a few of the themes in the story due to one or two lines from the initial first song (aka nine) sticking out to me. I then jumped at really fleshing them out and weaving characters, scenarios, and devices into more tracks.
After writing each track and doing a few vocal takes I spun everything back round to the beginning and polished off the tracks in reverse order again, starting with nine. As these were sent to Garry I think he added stuff like additional vocals and effects (hot damn I love when he made my "round and around" vocals spin around the speakers) at that point I think we got Ivan's vocals for track three, and when I heard them mixed with mine I ended up cutting more than 50% of them as we had unintentionally used very similar phrasing for our vocals.
HX: How about you, Garry? What was your process? Also, can you guys fill me in on who Ivan is and his involvement?
Garry: For sure. Ivan Belcic of Kosmogyr. He reached out to me with condolences after the news of Brandon passing. He's been someone I've reached out to for guest vocal spots in the past on Gonemage. And we got to talking about him contributing vocals for a song on this album to help pay tribute. 
My writing process for the music was very similar to how I approach pretty much all other projects. I start with drum programming as a foundation and jam over parts and refine this until I'm satisfied with the parts to then record guitar and bass over, then fully refine and tweak the drum parts with accents, fills, etc. So that the song structure is all complete and ready to hand over for vocals.
Dave: Garry, I'm curious what steps you took to make this album more "screamo" than your other releases. I never asked you that before but am interested!
HX: I'm also interested!
Garry: Great question!! More tempo drift with the programming to mimic a drummer/band in a room going through that push and pull with timing. I've done this a ton with Cara Neir but increased that notion on this album. Makes programming feel way more alive and less static, which I feel most programming-based aggressive music suffers from (sometimes that is intentional though, in the case of Godflesh). But I always want to mimic the feeling of groove and dynamics when I program. Also, guitar tone and bass tone I wanted something a bit more punkish but to where I could hit the strings hard enough during the moments they needed to convey more power.
HX: How would you guys describe the sound of the album to someone who hasn't heard it? What are some good comparison points?
Dave: I tend to start falling flat when talking about my own stuff because I don't really know who I sound like. The Cara Neir/Garry vibes are definitely there but I think it crosses into screamo territory and may be likened to Envy and PG.99, as the songs have some beautiful moments amidst raw anger and chaos.
Garry: Definitely agreed there. A good balance between those two.
HX: What can you tell me about the album art?
Garry: So, originally this was a finished piece I bought from the artist Rio Oka a couple years back. It ended up not fitting anything and I held onto it until Brandon asked me to form this project. I asked if he dug the artwork to use it and he loved it. So I kept it as the cover. In whole, it really is just that we thought it looked weird and provocative. 
HX: Do you (either of you) have a favorite track or even part of a track, lyrically or otherwise? If so, what makes it meaningful?
Garry: My favorite track is the last one The Endless Locket. Musically and lyrically. It goes through a few different sonic flavors and moods and Dave's lyrics truly elevate that, especially with a lot of lyrical lines that are questions. It conveys an uncertainty and invulnerability by the end, perhaps on a cliffhanger.
HX: How about you David? Any favorite tracks or parts?
Dave: I love the guitar intro on Trash Judgement as it reminds me of Kidcrash. The bass on Hope is Draining is fantastic. I enjoy the flow of The Saccharine Winds with the spoken/slow parts that keep getting upended by the heavier sections.
HX: Is this a one off project or will you guys continue after this release?
HX: We actually haven't discussed it. That would be Garry's call as he has so many projects he is committed to, and the original member is no longer with us. So I have no clue but I would definitely contribute if something else happened.
HX: Well, I've got my fingers crossed. I won't make you guys commit here though. How about any possibility of a live lineup at some point in the future?
Garry: I would definitely be into writing more material for this project. Same kind of setup with Dave on vocals and open up a couple guest spots here and there. I think this project will serve my creative itch for screamo in a more focused way than my other projects have had. 
Not sure about a live lineup yet as that's always been tough for me to get going due to the way my work schedule becomes erratic most of the year.
HX: Maybe an occasional festival? I'm allowed to hope, right?
Dave: Hope is draining.
HX: Fair point.
Dave: We will consider this an open invitation to play ZBR Fest if you can ever make it work.
HX: Do either of you have any last thoughts you'd like to share?
Dave: I feel very lucky that I was asked to be a part of this project. I am also lucky to have pulled through what I did regarding my alcoholism, so I hope this album and lyrical content can be used to help others, which isn't really something I generally think about my lyrics.
Garry: We can only hope! I won't shut the door on the opportunity if it arises. Extremely proud of this album through the obvious ups and downs of the circumstances surrounding it, but in the end it's a powerful tribute to a friend and beyond that, a body of work that I hope inspires others.
HX: Thank you both for your time. I appreciate it.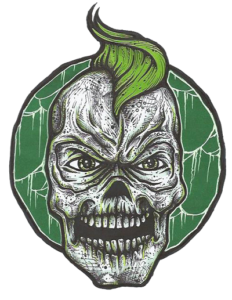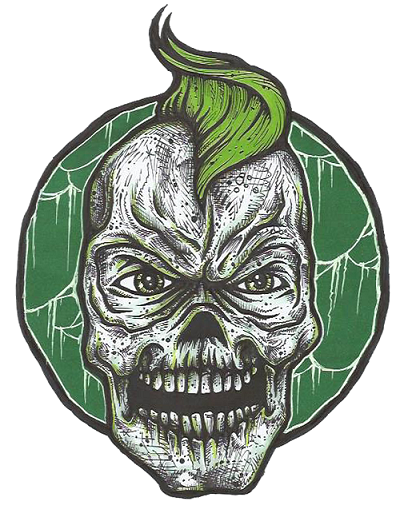 Biography:  Hayduke X has been writing for MoshPitNation since June of 2016. He is also a contributor to The Metal Wanderlust. Prior to joining the MoshPitNation team, Hayduke published reviews on his own blog Rage and Frustration. In addition, he has DJ'ed an online metal radio show of the same name as his blog, written for TOmetal.com, done interviews for Metal Rules, and collaborated with The Art of B Productions to create video interviews with a wide variety of bands.