Band – Dysgnostic
Album – Scar Echoes
Country of Origin – Denmark
Genre – Death Metal
Release Date – November 11, 2022
Label – Transcending Obscurity Records
Author – Hayduke X
It is our great pleasure to bring you the exclusive worldwide premiere of Eternal Recurrence by the Danish death metal band Dysgnostic (formerly Defilementory). The track comes from their upcoming Transcending Obscurity debut entitled Scar Echoes. This particular track attacks in a miasma of dissonant guitar riffs, a steady rumble of bass, creative and abrasive drumming choices, and a vocal rasp which seems to threaten perpetual disembowelment. Check it out, then drop below for my full review.
Like a serpent slithering forth from some dark corner, Scar Echoes crawls forth, reptilian and threatening. An aura of danger clouds this entire album. Not the danger of imminent violence, but rather the danger of unending suffering. Images of red hot coals, over which one might soon be roasting, permeate thought as you listen. Dysgnostic take their time to build the threat level, the violence always impending, sometimes attacking, but never fully released. This album is more about the sensation of waiting for the flames to start licking your flesh, than it is about being dropped fully into the inferno.
The band started under the name Defilementory in 2008, changing the name in 2021 to something they felt more fitting of their current journey. Name change or not, Dysgnostic are clearly visionary and accomplished extreme musicians. Fans of Morbid Angel and Ulcerate alike should rejoice at the release of this album. Handling the main composing duties, as well as bass and lead vocals, is Thomas Fischer. Complementing him on lead guitar and backing vocals is Simon Klem Kannegard. Finally, driving the ship forward on drums is Richardt Olsen, who adds some guitar work as well. With this division of labor, I wonder if they're primarily a studio project. I would expect their live show to be absolutely feral though, so hopefully not.
In something of a surprise to me, Scar Echoes is likely my favorite Transcending Obscurity release this year. It's surprising both because I didn't know what to expect and because there have been several excellent releases already, including one by what is probably my current favorite death metal band (if you know, you know). The rising magma of this release is absolutely gripping and unrelenting. I'm drawn in entirely for the duration of the album, which feels both eternal and far too quick. Press play and let the serpent slither where it will.
Order the album through the Transcending Obscurity Bandcamp or Webstore.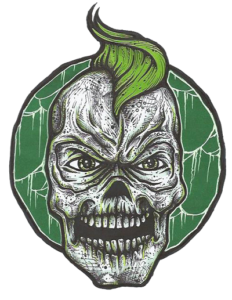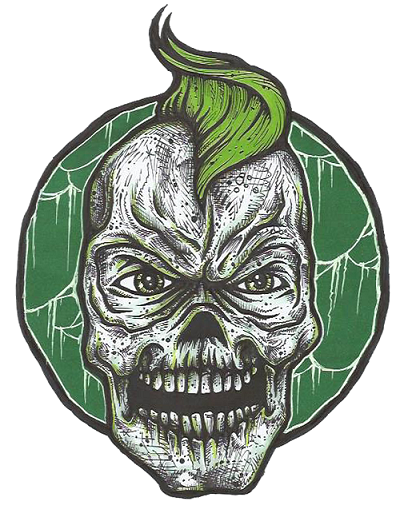 Biography:  Hayduke X has been writing for MoshPitNation since June of 2016. He is also a contributor to The Metal Wanderlust. Prior to joining the MoshPitNation team, Hayduke published reviews on his own blog Rage and Frustration. In addition, he has DJ'ed an online metal radio show of the same name as his blog, written for TOmetal.com, done interviews for Metal Rules, and collaborated with The Art of B Productions to create video interviews with a wide variety of bands.