Band – 1000 Bone Cylinder Explosion
Album – Bind
Country of Origin – USA
Genre – Progressive Blackthrash
Release Date – October 1, 2021
Label – Independent Release
Author – Hayduke X
This is honestly probably a weird choice for a single, but I wanted something with strong "anime episode cliffhanger-ending" vibes.  And this is the closest I got I think.
Thus, Peter Hraur of Lör fame explains his choice of Dreams of Floating as the next single from his upcoming 1000 Bone Cylinder Explosion release. The track is a progressive blackthrash banger (fans of Skeletonwitch will enjoy this), with near buried ambient atmospherics and some stunning leadwork, before drifting into the ether of dreamland later in the song. Hold tight through the gallop, then relax into the deep.
Peter Hraur, as far as I can tell, has been the guitarist for Lör since its founding. That project, a top-notch marriage of progressive and folk metal, has been active since 2009. Now Hraur branches out with 1000 Bone Cylinder Explosion, as far as I can tell, his first solo project. At the base of it, this is thrash riffs in progressive structures. There is some definite blackening, but this isn't the raw blackthrash of the first wave. 
Along with the catchy riffs, there are some unique and interesting moments on the album. Check out the detour taken in the second half of the first minute of Aporia. Suddenly, we're clapping along to a ska influenced poppy 30 seconds, before diving into the chaos deeply again. And you know what, it works!
It's always great when an artist takes something recognizable, adds in their own vision, and turns into into some strange stapled together creature that manages to hold your attention. That's exactly what Bind does. Climb aboard and enjoy the ride.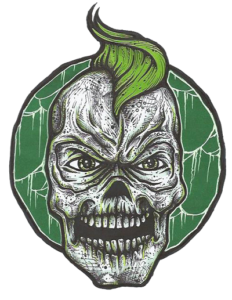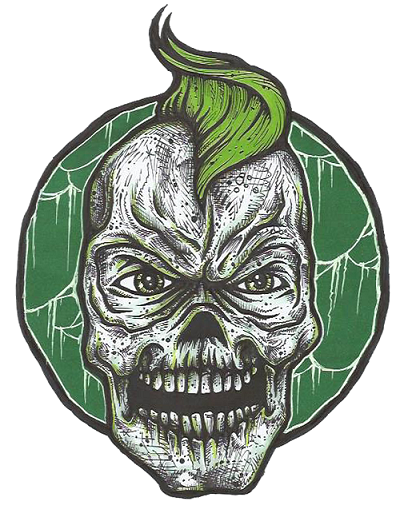 Biography:  Hayduke X has been writing for MoshPitNation since June of 2016. He is also a contributor to The Metal Wanderlust. Prior to joining the MoshPitNation team, Hayduke published reviews on his own blog Rage and Frustration. In addition, he has DJ'ed an online metal radio show of the same name as his blog, written for TOmetal.com, done interviews for Metal Rules, and collaborated with The Art of B Productions to create video interviews with a wide variety of bands.