Band – Seraphic Entombment
Album – Sickness Particles Gleam
Country of Origin – USA
Genre – Death Doom
Release Date – October 13, 2024
Label – Everlasting Spew Records
Author – Hayduke X
Today, we are proud to reveal an exclusive early stream of Sickness Particles Gleam, the debut full length by the Alabama quartet Seraphic Entombment. I'll let you get right to the music for this incredible album, but drop below the player for my full review.
Seraphic Entombment, according to Metal Archives, have been around since 2017 with one demo prior to this release in 2019. They apparently include in their ranks members of Ectovoid and Hegemony. Though young as a band with only one release, the resume of the various members demonstrates why the quartet sounds like a long-running veteran band on Sickness Particles Gleam. The album displays a maturity in composition and performance, as the four members call forth creatures of nothingness from the void.
Seraphic Entombment is one of those relatively rare bands where the growls come from behind the drum kit. In addition to vocalizations from hell, and strong, workmanlike drumming with both creativity and groove, CM is also the lyricist for the band. Helping him carve deep into the bedrock on the way down to hell is RS on bass. The feral, often blackened guitar work is courtesy of CB and JB, with the latter also providing disturbing keys to the disturbing whole.
While the entire album is a deep, slow dive into existential madness, with oppressive atmosphere and ominous raps from beyond, it's final track Quivering Majesty which really drags me into the darkness. Blackened riffs pluck at the listeners' nerves on a subconscious level, taking one to another space, a subliminal horrorscape. Each note is carefully placed to bring the listener into the darkness, creating a pathway to the void, where the horrifying beast of nothingness waits to eviscerate. 
Too many Death Doom bands make cookie cutter music with the same riffs and rhythms leading to boredom. Sickness Particles Gleam is Death Doom that stands out. It lives within the boundaries of the style (with some blackening, but that's not so abnormal), but does so with a unique putrefaction that makes it stand out above the rest. Watch this one. It should, if the world is fair, end up on plenty of end of the year lists.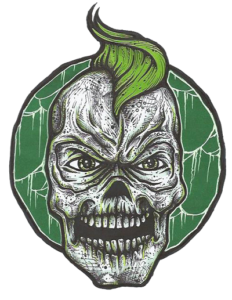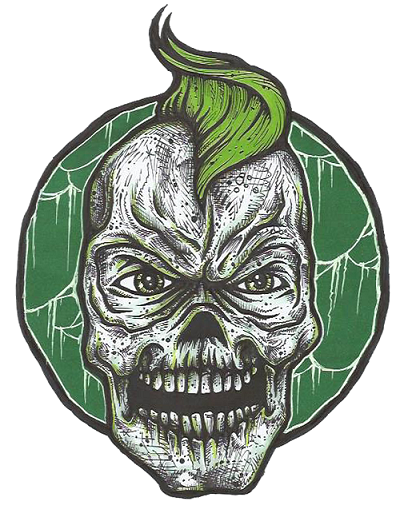 Biography:  Hayduke X has been writing for MoshPitNation since June of 2016. He is also a contributor to The Metal Wanderlust. Prior to joining the MoshPitNation team, Hayduke published reviews on his own blog Rage and Frustration. In addition, he has DJ'ed an online metal radio show of the same name as his blog, written for TOmetal.com, done interviews for Metal Rules, and collaborated with The Art of B Productions to create video interviews with a wide variety of bands.