We are honored to present to you the full album stream of Is, Qui Mortem Audit by the Italian Atmospheric Black/Doom project Fordomth. Get you first listen in before the album officially releases June 26th through Auric Records. Immediately following this is a statement from the artist, then the album stream itself, and finally, our full review of this monumental achievement.
"Is, Qui Mortem Audit represents the summit of the expression of Fordomth. We deal with the concept of damnation under a psychological and spiritual point of view, considering its transcendental mysteries. It's bound to the essence of Universe, Death and Knowledge.
For us Is, Qui Mortem Audit is the peak of a cycle. It is an exaltation of the intents already shown in the split Twin Serpent Dawn, expressed towards a modern black metal style with death metal hints, filtered by an abyssal funeral doom atmosphere, as a connection to our past.
Auric Records has been an excellent partner, who understood and supported our views. What is more, the album features an outstanding artwork by Khaos Diktator Design (Stefan Todorovic), who managed to translate into images the contents of the record. 
Is, Qui Mortem Audit is our most complete release so far, as well as a necessary moment in the process of realization of a vision that follows and haunts us since the beginning. Surely, we'll remember it as a record that brands us by fire, so we present it proudly and hope it'll leave and indelible mark on the listeners as well."
Band – Fordomth
Album – Is, Qui Mortem Audit
Country of Origin – Italy
Genre – Atmospheric Black/Doom Metal
Release Date – June 26, 2020
Label – Auric Records
Author – Hayduke X
Most promos I review come from bands, labels, and/or PR companies with whom I have already established a relationship. Every now and then, something catches my attention, whether by chance or through the recommendation of a friend, and I make the effort to seek out the album for review. These tend to be quite exceptional, as in all honesty, I have plenty on my plate with the albums already coming in through the established channels. For a release to compel me to push all of that aside in order to focus on it, says something about the release in question. Is, Qui Mortem Audit is just such a release. I stumbled on it through the general recommendation of a trusted friend, through his post of the first single in a Facebook group, as I found myself mesmerically drawn to it. 
The first release by the Italian then-sextet was stylistically funeral doom, with a fair bit of blackening. Since then, much has changed. The band thinned down to a quartet, prior to the release of a split single with Malauriu and then went to work on Is, Qui Mortem Audit with that same lineup. Starting with the split, the band also changed their sound to a vicious, yet atmospheric black metal, though there are still some elements of doom present. Since the completion of the album, it is my understanding that the band has further shrunk to a trio with a guest vocalist.
Though he has moved on from the band, C.G. handled vocal duties for the album. His style is relentless and malevolent, primarily higher pitched shrieks and howls. In all, the vocals make an excellent counterpoint to the relatively low-end heavy (for black metal) style of Fordomth. Unlike many black metal bands, the bass is quite prominent, a thunderous and destructive element in the mid-paced brew of madness. It is at the hands of R.M. that this particular madness occurs. He is joined in the rhythm section by C.V., who should probably be arrested for battery for the savage beating he gives his drum kit. Menacing guitar riffs, some blackened, some obviously holdovers from doomier days, are handled by B.G.
Is, Qui Mortem Audit, which translates as "Him, who heard death" is a slowburn. The pacing is varied, from funeral slow in some moments to blasting fast in others, but regardless, the album feels inevitable, creeping ever forward into your psyche, ready to establish dominance over your being. There are many individually exceptional moments, but they don't draw you away from the dark infernal majesty of the whole. Even with liberal helpings of doom influence and bass madness, this album is black to its core, with only utter malevolence as its eventual outcome. Take my hand and dive into the void.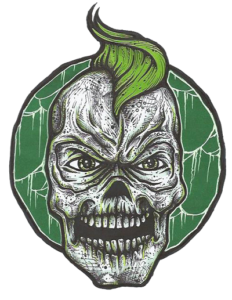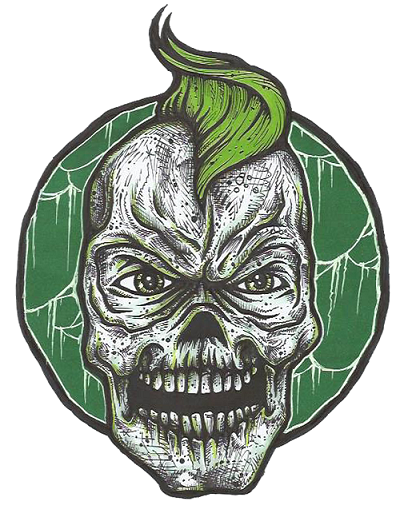 Biography: 
Hayduke X has been writing for MoshPitNation since June of 2016.  Beginning in 2018, he also began writing for VM Metal Underground. Prior to joining the MoshPitNation team, Hayduke published reviews on his own blog Rage and Frustration. In addition, he has DJ'ed an online metal radio show of the same name as his blog, written for TOmetal.com, done interviews for Metal Rules, and collaborated with The Art of B Productions to create video interviews with a wide variety of bands.