Band – 71TonMan
Album – Of End Times
Country of Origin – Poland
Genre – Sludge Metal
Release Date – March 3, 2023
Label – Transcending Obscurity Records
Author – Hayduke X
Just days before the album's formal release Friday, we have been given the honor of providing the world with an early listen to this massive achievement. I won't wax poetic here. Rather, I'll let you listen first, but be sure to drop below the video for my full review.
Of End Times builds masterfully on what the band have done before. Raw malevolence breeds terror in the listener. The end times referred to in the album title are nigh…they must be, for the music whispers it between each note. Each drum stroke brings the inevitable closer, meter by meter, until you can feel the hot, rancid breath on your neck, the caustic saliva dripping down your back. This will not be a quick death. Oh no, 71TonMan bludgeons each bone in your body to powder from extremity to core.
Hailing from Poland, 71TonMan is a quintet. K.K., sounding like he's gargling rusty nails and shards of glass, provides disturbed howls and rasps of torment. He is also credited as providing noise for the album, a harrowing feature that ups the level of despair on Of End Times. T.G. and M.Z. share guitar duties, sending forth unrepentant doom riffs, lumbering forward like a predator on the hunt. Tremolo picking appears from time to time, blackening the abomination that is this album. J.W. lays down waves of destruction from his bass, battering all parties into oblivion. Last, but not least, the measured drumming of J.J. keeps the timeline of the inevitable end.
This latest third full length by the Polish band is a masterwork of anguish. There is no hope. All must end. Layering sludge metal with noise and subtle blackening, 71TonMan join a very select few in creating a soundscape of palpable nihilistic dread. Of End Times will appeal to fans of Primitive Man and 1000 Yard Stare, joining those and very few others in creating music carved directly from blackest destruction.
Order the album from the Transcending Obscurity website or Bandcamp page.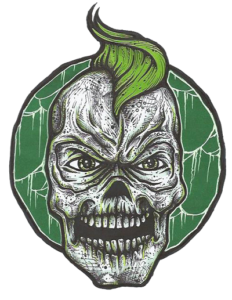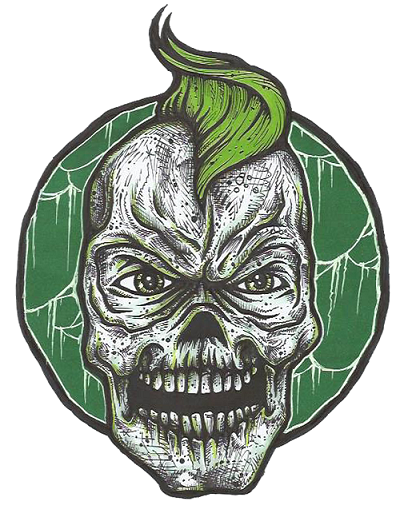 Biography:  Hayduke X has been writing for MoshPitNation since June of 2016. He is also a contributor to The Metal Wanderlust. Prior to joining the MoshPitNation team, Hayduke published reviews on his own blog Rage and Frustration. In addition, he has DJ'ed an online metal radio show of the same name as his blog, written for TOmetal.com, done interviews for Metal Rules, and collaborated with The Art of B Productions to create video interviews with a wide variety of bands.