Band – Temple of the Fuzz Witch
Album – Red Tide
Country of Origin – USA
Genre – Stoner Doom
Release Date – October 16, 2020
Label – Interstellar Smoke Records
Author – Hayduke X

Whoa! Where did that come from? That, of course, is the new Temple of the Fuzz Witch album. More on the album soon. Before I jump into my in-depth thoughts, I think you should click play on the link below, and soak it all in yourself. It is our distinct pleasure today to offer the full stream of Red Tide, the sophomore release of Detroit's own harbingers of doom.
Baphomet
Cherenkov Light
The Others
Dead's Desire
Cimmerian
Agony
Ungoliant
Now that you have some malevolent, fuzzed out goodness in your ears, allow me to share my thoughts on the album. Being a Michigan based website, we try hard to keep our fingers on the pulse of the Michigan scene. There's no doubt we miss bands, as hard as we try, but thankfully, we caught onto Temple of the Fuzz Witch right away with the release of their self-titled EP. I was personally impressed and began paying even more attention with the release of their (also self-titled) debut full length. I'm not even into the style much, but they have gotten it right from the get go.
All of that said, I was not prepared for what awaited me when I pressed play on Red Tide. The album is MASSIVE! They have jumped from being an excellent, if somewhat formulaic, stoner doom band, to an innovator without leaving the confines of the genre. Instead, they are evolving the genre itself. 
The key ingredient on this darkly majestic album is riffs. As is often the case with strong metal, riffs are the story, and here they are vibrant and visceral. Underpinning the riffs, we are provided with a rock solid rhythm section of sometimes jaunty drums and meaty basslines. The haunting vocals, rife with bleak, poignant lyricism, are the needle in the vein pushing this concoction straight into your bloodstream. I'd bet money that you'll zone out and start nodding your head to the rhythm. In addition, the album is full of nuance. Small moments of beauty within the pain that build a mountain of greatness.
While the entire album is excellent, and the tracks run from strength to strength, we all inevitably find a favorite or two. For me, that would be the massive, almost ten minute long ominous dream (nightmare) fest of Cimmerian and the album closer Ungoliant. Both made me literally sit up and take notice on first listen, and every subsequent listen since.  
Tune in. Drop out.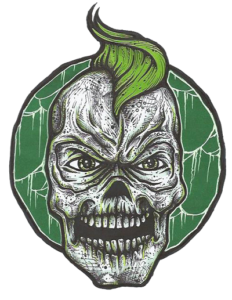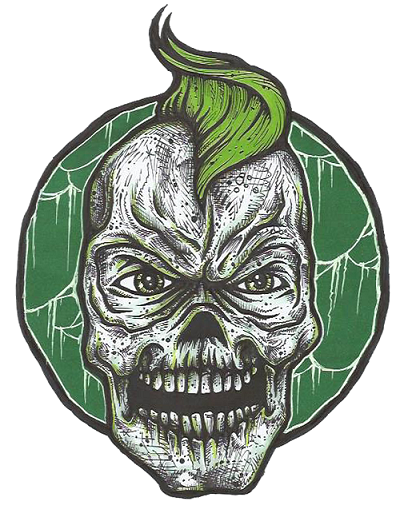 Biography:  Hayduke X has been writing for MoshPitNation since June of 2016.  Beginning in 2018, he also began writing for VM Metal Underground. Prior to joining the MoshPitNation team, Hayduke published reviews on his own blog Rage and Frustration. In addition, he has DJ'ed an online metal radio show of the same name as his blog, written for TOmetal.com, done interviews for Metal Rules, and collaborated with The Art of B Productions to create video interviews with a wide variety of bands.