Band – Escape From The Zoo
Album – Countin' Cards
Country of Origin – USA
Genre – Punk
Release Date – February 11, 2022
Label – Fat Wreck Chords
Author – Hayduke X
I listen to a lot of extreme metal, hardcore, and punk of various types. Much of what I listen to is very emotional and makes me feel all kinds of ways. It's essentially a requirement for me these days. If it doesn't make me feel something, it really won't stick with me. Many of those emotions could be defined as negative – anger, grief, disgust – it comes with the territory. Though I'm very happy listening to this kind of music, very little of it brings out happiness as the first emotion. Countin' Cards is the exception to the rule. While the band clearly has a lot of important things to say, they choose to say it in such a positive way and choose to make their music so fun, I end up beaming a giant smile while listening to this album.
Founded by spouses Jesse Sendejas (guitar, vocals) and Veronica Sendejas (mandolin, vocals), who are joined by Corey Page (bass, vocals), Jessamyn Cobb (drums), Elliot Lozier (bass, drums, vocals), and Justin Paxton (drums, vocals) according to Bandcamp, the band shares some members with and similarities to Days N' Daze, another Fat Wreck band. Escape From The Zoo mixes a wealth of styles of punk, including hints of ska, street punk, hardcore punk, and more, but are probably primarily a folk punk act. Regardless of the particular mix of styles, every single track on this album is a well played, well composed banger. Top to bottom, I love this album.
Lyrically, the band covers lots of ground. From overcoming addiction, anti-war sentiments, take downs of capitalism, and more, Countin' Cards doesn't pull any punches in what it has to say. My favorites (among an album of favorites) is Learning Curve. I wish I could share this with all of my students, but I don't think the school district would approve of certain word choices. Still the message in the following lyrics is posi-punk gold:
…if you have ever felt like…

You are a lost cause, you don't deserve love

Your past embarrassments will haunt you till your blood runs cold!

Ignore the voices, you're fuckin' worth it!

Mistakes are how ya learn and not end up a shitty pеrson
Instead I hope that everyone reading this review hears this loud and clear. Play it loud and believe it!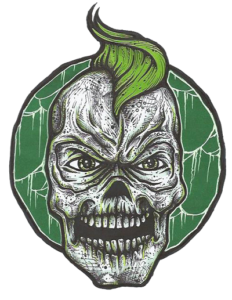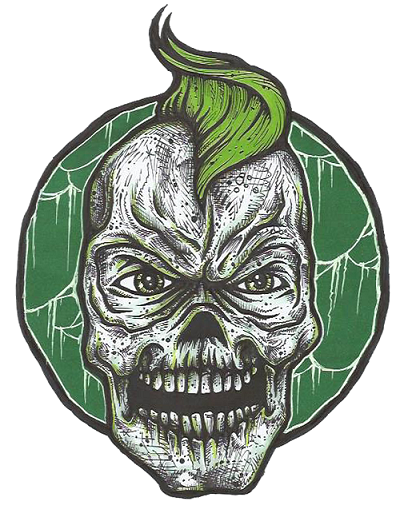 Biography:  Hayduke X has been writing for MoshPitNation since June of 2016. He is also a contributor to The Metal Wanderlust. Prior to joining the MoshPitNation team, Hayduke published reviews on his own blog Rage and Frustration. In addition, he has DJ'ed an online metal radio show of the same name as his blog, written for TOmetal.com, done interviews for Metal Rules, and collaborated with The Art of B Productions to create video interviews with a wide variety of bands.