Band – Eremit
Album – Desert of Ghouls
Country of Origin – Germany
Genre – Sludge/Doom Metal
Release Date – July 17, 2020
Label – Transcending Obscurity Records
Author – Hayduke X
Eremit go from strength (2018's Carrier of Weight) to strength with the release of the two song EP Desert of Ghouls. The German trio take the feel of stoner doom and then ugly it up with some of the heaviest sludge sound this side of Primitive Man. Monolithic, yet with catchy riffs and foot tapping rhythms, the band treads a fine line on the release, pulling off masterfully what sounds like it could have been a yawner on paper. (to me anyway…someone says stoner and I grab my pillow…) Have no fear, the two tracks here are riveting, though it is a bit like being smacked in the gob with a piece of concrete sidewalk. 
The trio is made up of Moritz Fabian on guitar and vocals, Pascal Sommer on guitar, and  Marco Bäcker on drums. Rhythms (formed by the drums certainly, but also rhythm guitar) are on the slow side, but cause mounting tension, instead of coming across as plodding. The riffs are monumental chunks of concrete chucked ever so precisely in the listeners direction. The vocals are the voice of horrid doom calling from beyond.
The EP, in addition to being thick and heavy, has some delicious psychedelic influence – magic mushrooms in the concrete mix and a straw to drink it before it sets. Desert of Ghouls is a no-holds-barred bludgeoning, but boy, will the breaks and bruises ever be interesting. You have been warned.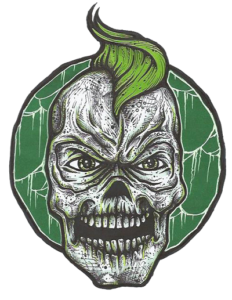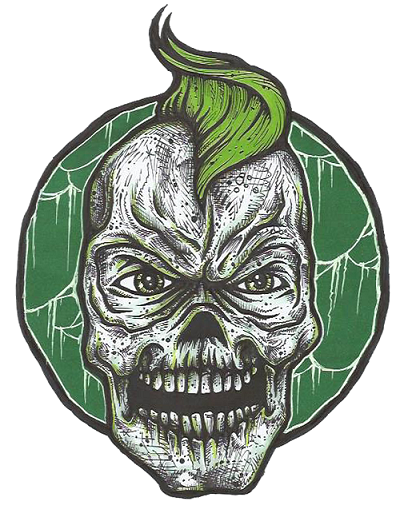 Biography:  Hayduke X has been writing for MoshPitNation since June of 2016.  Beginning in 2018, he also began writing for VM Metal Underground. Prior to joining the MoshPitNation team, Hayduke published reviews on his own blog Rage and Frustration. In addition, he has DJ'ed an online metal radio show of the same name as his blog, written for TOmetal.com, done interviews for Metal Rules, and collaborated with The Art of B Productions to create video interviews with a wide variety of bands.