Band – Dødsferd
Album – Asphyxiating Late Night Sessions: Collaboration with Sarvok
Country of Origin – Greece
Genre – Dark Ambient/Experimental
Release Date – March 25, 2023
Label – FYC Records
Author – Hayduke X
Wrath is back and, as always, is pushing boundaries. His primary musical vehicle, the mostly black metal band Dødsferd has seen continuous musical evolution throughout his career, whether playing old school black metal, dsbm, blackened crust, or, in this most recent case, an experimental ambient collaboration with labelmate m.Sarvok. This is in addition to his many other musical vehicles for expressing himself (see Drunk Motherfuckers, Grab, G.N.L.S., Gin Lane, and more). Regardless of how which musical vehicle is in use, and what style is being represented, the core of each is the same. Wrath, in each case, is passionately sharing his truth with the world.
Asphyxiating Late Night Sessions came about through long discussions and late night collaborations between the two artists. In addition to two brand new songs written lyrically and musically by Wrath, there are also three reworked tracks from A Breed of Parasites and Suicide and the Rest of Your Kind Will Follow Part II. In each case, once Wrath was done with his work, m.Sarvok was given free range to add whatever he felt was needed for the full fruition of the release. The results, though not a typical Dødsferd sonically, are not only engaging in their excellence, but are clearly Dødsferd at their core.
Musically, these five tracks feature a blend of styles. Acoustic guitar meets ambient electronica, which often reminds of of 90s Delerium or even Dead Can Dance in subtle ways. Vocals vary from spoken word poetry – indeed, the two new tracks are poems by Wrath set to music – to the artists signature impassioned screams. Lyrically, Wrath calls to task the horrors of modern society, including class, religion, and more.
I'm generally a fan of artists pushing boundaries, even when it doesn't work. I love creative attempts at pushing boundaries. In this case, however, the boundary pushing created a magical album, which is simultaneously calming and subtly unsettling. Wrath and m.Sarvok have birthed a masterpiece into the world in Asphyxiating Late Night Sessions. Don't let it slip past you.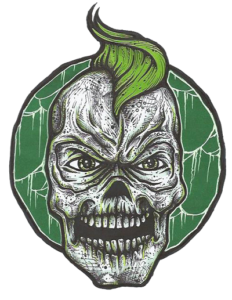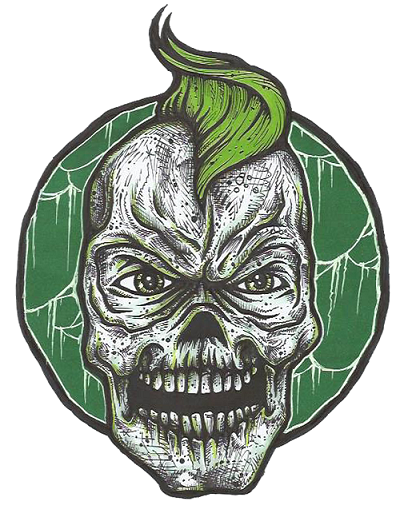 Biography:  Hayduke X has been writing for MoshPitNation since June of 2016. He is also a contributor to The Metal Wanderlust. Prior to joining the MoshPitNation team, Hayduke published reviews on his own blog Rage and Frustration. In addition, he has DJ'ed an online metal radio show of the same name as his blog, written for TOmetal.com, done interviews for Metal Rules, and collaborated with The Art of B Productions to create video interviews with a wide variety of bands.