Band – Disimperium
Album – Malefic Obliteration
Country of Origin – USA
Genre – Black/Death/War
Release Date – July 23, 2021
Label – Sentient Ruin Laboratories
Author – Hayduke X
Sometimes it's about the guitar tone. While that's certainly not the only thing going on here on the debut EP by this manifestation of destruction, the band certainly has nailed their tone. The muscular filth of their sound starts with that tone, is underpinned by relentless blasts, and is built by unyielding, suffocating riffs. Layers of harsh noise and feedback seem to be woven into the hellscape. The bellows of war spewed out by the vocalist are the final nail in the world's coffin. 
I was able to find out little about this project other than they're from Portland, OR and share members with Misrule and Ascended Dead. That's alright though, as it's difficult to parse out exactly what's going on on these three tracks. For this style of nightmare…I mean music, that's as it should be. The EP has the ominous intent of black metal, the thick swampiness of dissonant death metal, and the feral abrasion of grindcore. I would be tempted to call it war metal, but there's a simplicity to the battering you receive from that style that isn't really present here. There is a more intelligent ferocity at work. This was obviously concocted by the brilliantly evil entities found in the lowest layers of hell.
For those of you who like difficult music, for those of you who like to feel truly unsettled when you press play, for those of you who need to feel the visceral disgust of the notes being played, this EP is for you. For my part, I hope the band has more for us soon. Available for pre-order as a 7" and cassette.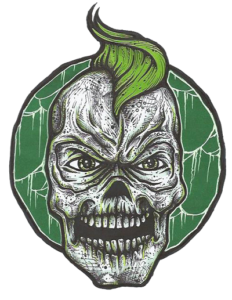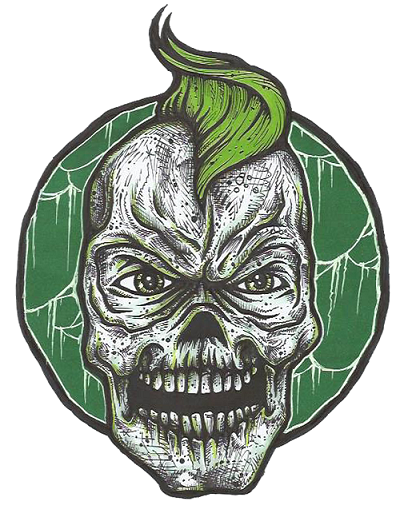 Biography:  Hayduke X has been writing for MoshPitNation since June of 2016. He is also a contributor to The Metal Wanderlust. Prior to joining the MoshPitNation team, Hayduke published reviews on his own blog Rage and Frustration. In addition, he has DJ'ed an online metal radio show of the same name as his blog, written for TOmetal.com, done interviews for Metal Rules, and collaborated with The Art of B Productions to create video interviews with a wide variety of bands.