Band – Derhead
Album – The Gray Zone Phobia
Country of Origin – Italy
Genre – Avant Garde Black Metal
Release Date – March 30, 2023
Label – Brucia Records
Author – Hayduke X
Behold the debut full length album of the solo black metal project Derhead. The Gray Zone Phobia is a spiraling journey into the other. Hypnotic riffs and rhythms slither around in the deep spaces of the subconscious as unexpected flourishes rise above the surface, like sea monsters of old, only to disappear back into the darkness. Be prepared to be set subtly on edge by this work of feral intention. Be prepared to have your hackles raised, to look often over your shoulder at illusory suggestions of danger, to walk in a mounting sense of unease. The Gray Zone Phobia takes you deep into that Gray Zone where your fears are constructed element by horrid element.
The Gray Zone Phobia is the fifth release by the solo Italian musician Giorgio Barroccu, following two demos and two EPs. Since the beginning, Barroccu has worked on expanding his sound, all while staying within the black metal milieu. The result is a black metal sound, certainly, but one which stretches beyond the boundaries in haunting ways. It's as if Barroccu has used an occult ritual to call forth something from beyond, but the creature is constantly testing the boundaries put in place to contain it, and is, in fact, in imminent danger of breaking through.
As an established fan of Derhead, I was excited to hear that a full length release was imminent. Irrational I was a favorite of mine in 2020. The EP was a very near miss on my top 50 list for the year and still gets some spins from me three years later. I expected The Gray Zone Phobia to be excellent, but it has exceeded even my highest expectations.
I recently read the book Ninth House by Leigh Bardugo, which is a blend of mystery and horror. In one scene, Alex (the main character) is briefly and purposely killed through a ritual drowning in a giant golden chalice so that she can seek information from a ghost living in the area. In the afterlife, she meets the ghost in the middle of a river, thus not crossing all the way over. After talking with the ghost, she has to fight her way back to her bank of the river, while the current and unknown dark forces try to pull her all the way into death. In so many ways, this mirrors The Gray Zone Phobia, a creation of mystery and subtle horror. There are dark forces beneath the surface of this album seeking to pull us ever deeper, creatures mostly unseen, but felt nonetheless. Each listen is a harrowing, but rewarding journey, as we gain some measure of what we need from it. Fear not to wade into these deep waters. Fear only being unable to reach the shore again.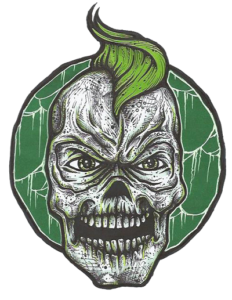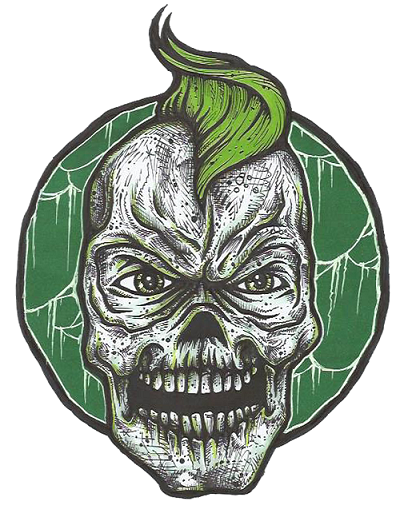 Biography:  Hayduke X has been writing for MoshPitNation since June of 2016. He is also a contributor to The Metal Wanderlust. Prior to joining the MoshPitNation team, Hayduke published reviews on his own blog Rage and Frustration. In addition, he has DJ'ed an online metal radio show of the same name as his blog, written for TOmetal.com, done interviews for Metal Rules, and collaborated with The Art of B Productions to create video interviews with a wide variety of bands.