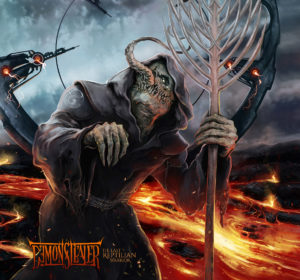 Band – Demonstealer
Album – The Last Reptilian Warrior
Country of Origin – India
Genre – Technical Death Metal
Release Date – May 5, 2018
Label – Independent
Author – Hayduke X
Every now and then, I like to step into the Way-Back Machine to review something I didn't get to earlier. Today, I'm jumping back to early May to discuss The Last Reptilian Warrior by Demonstealer, Mumbai's own technical death metal monster. Essentially a one man project, the album features a host of guest musicians (eleven all told, according to Metal Archives) to flesh out the beast. All is the brainchild of Demonstealer though, and what a creature he has created!
Though I call the project technical death metal above (and I stand by that statement), that's not all it is, nor is it 36 minutes of wankery for the sake of wankery. Mixed within the technical nature of the album, you will find elements of more standard death metal, thrash metal, and even some subtle blackening. Much tech death loses its soul to me, but that is not the case here. The album is complex, but retains a visceral nature. It is also a step up from the previous work of the artist, which is as it should be.
One of the strengths of the album is the variety of musical choices made. The drumming (done by no less than six musicians) has plenty of extremity, but also slows down at times. The fills are well placed, giving interest to the rhythms. The bass lines are relentless, pushing the music forward, but also have some variety (three musicians contribute here). Four different musicians contribute riffs on guitar, again with precision and variety. Demonstealer himself has some credit towards all of these instruments, and also adds his passionate, raspy vocals to each track. The effect of the whole is quite cohesive, especially considering how many musicians contribute, a testament to the songwriting ability of Demonstealer.
Recommendation – Did you miss out on this one in May? Time to rectify that.
Rating – 4/5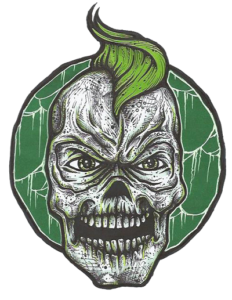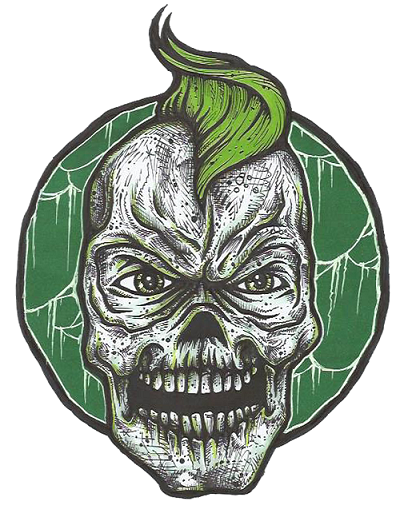 Biography:  Hayduke X has been writing for MoshPitNation since June of 2016. Prior to joining the MoshPitNation team, Hayduke published reviews on his own blog Rage and Frustration. In addition, he has DJ'ed an online metal radio show of the same name as his blog, written for TOmetal.com, done interviews for Metal Rules, and collaborated with The Art of B Productions to create video interviews with a wide variety of bands.