Band – Decoherence
Album – Ekpyrosis
Country of Origin – UK
Genre – Black Metal/Noise
Release Date – November 22, 2019
Label – Sentient Ruin Laboratories
Author – Hayduke X
Like many bands on the Sentient Ruin roster, Decoherence doesn't fit easily into a genre category. Trve Kvlt Norwegian Black Metal, this is not. The genre black metal, as it is widely defined today, is certainly the best adjective to describe the meat of what's going on here, however. I have added the appellation 'noise' above, as the trio boasts a member whose job, according to Metal Archives, is 'Noise, Electronics'. Said member is listed as Prior, and is joined by Stroda (all instruments) and Tahazu (vocals since 2018). As such, it is clear that this is not a traditional band, nor does it have a traditional sound.
Describing the sound of the project is a difficult task. One could use relatively antiseptic terms, such as dissonant riffing, martial percussion, ominous electronics, and disturbed howls. That will give the reader (that's you, by the way) some sense of what to expect on this album. I prefer metaphor to describe music, however, as you see, writing is my art. So let me try to make some art.
Ekpyrosis rises from the deepest pit of the void, a creature unleashed to slither forth upon the unsuspecting masses. Tentacles extend, attaching directly to the brain stems of the initiates who have called it/them forth. Momentarily pain releases shrieks that turn into wanton howls of maddened glee, as the initiates join it/them and become fully one with the void. Roiling clouds of fetid darkness swirl forth in waves of hopelessness, seeming to surround it/them in a protective cloud. In reality, Ekpyrosis and the cloud are one. It/they embark on the given task – to conquer…to destroy..to make all, nothing. All who fall in the infinitely expanding path of it/them are overcome with a suffocating paralysis. The air is not sucked out. No. All hope; All positivity; All faith; All trust; That is what is sucked out of the surrounding atmosphere. All that is left behind is Ekpyrosis. It/they is/are legion!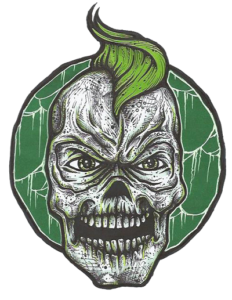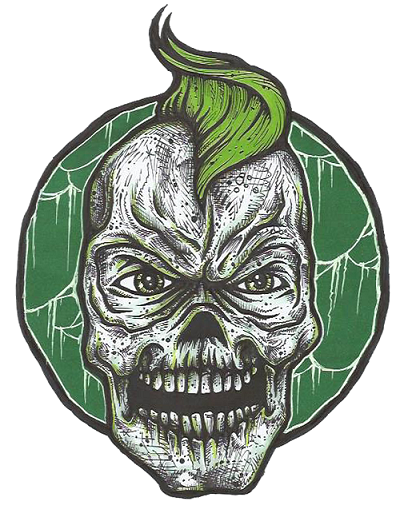 Biography:  Hayduke X has been writing for MoshPitNation since June of 2016.  Beginning in 2018, he also began writing for VM Metal Underground. Prior to joining the MoshPitNation team, Hayduke published reviews on his own blog Rage and Frustration. In addition, he has DJ'ed an online metal radio show of the same name as his blog, written for TOmetal.com, done interviews for Metal Rules, and collaborated with The Art of B Productions to create video interviews with a wide variety of bands.