Band – Dearth
Album – Of Martyrdom And Polluted Faith
Country of Origin – USA
Genre – Black/Death Metal
Release Date – July 11, 2018
Label – Transylvanian Tapes
Author – Hayduke X
There has been a lot of well-deserved hype for To Crown All Befoulment, the latest release by the Oakland duo Dearth, which is out now on Sentient Ruin Laboratories. By all means, go check out their debut full length. I'm here today to make sure that you don't overlook their equally stellar demo Of Martyrdom And Polluted Faith, which was released back in 2018 by Transylvanian Tapes. In other words, by attention to the entire current discography of the project. They are the real deal.
On this 2018 demo, the duo provide us with three tracks of unmitigated destruction. Billed on the label Bandcamp as "Malevolent Black Death Metal", I would add that they also burn a fair bit of dystopian sludge in their raging fire. The pacing is not quite frenetic enough to qualify as war metal, but the album is certainly kissing cousins with the genre. There is no beauty here, nor should there be. There is only a righteous simmering rage leaking out of a tightly lidded container. During each listen, I feel that an explosion is bound to happen at any point, and perhaps it will indeed arrive. That is how alive this release still feels.
Connor A. handles vocals, guitars, and drums, leaving bass and more vocal duty for Zack G. Between the two of them, they animate a living force of horrifying madness, reaching forth, seeking all indiscriminately in order to feed its hunger. Oppressive and dissonant riffs swarm over a punishing rhythm section, with vile growls and occasional shrieks from both vocalists. This album gets its hooks in you fast and only sinks them deeper throughout the demo.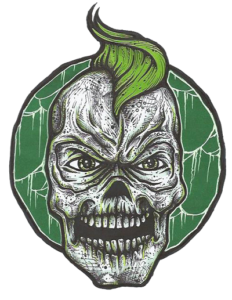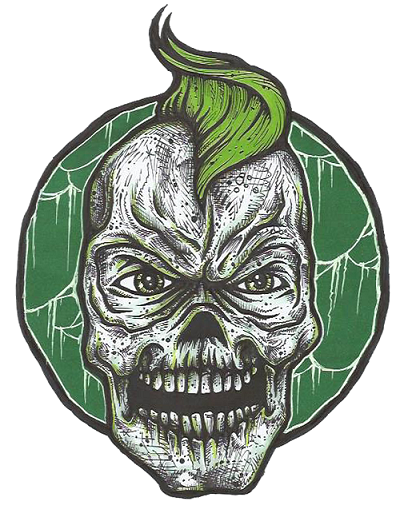 Biography:  Hayduke X has been writing for MoshPitNation since June of 2016.  Beginning in 2018, he also began writing for VM Metal Underground. Prior to joining the MoshPitNation team, Hayduke published reviews on his own blog Rage and Frustration. In addition, he has DJ'ed an online metal radio show of the same name as his blog, written for TOmetal.com, done interviews for Metal Rules, and collaborated with The Art of B Productions to create video interviews with a wide variety of bands.